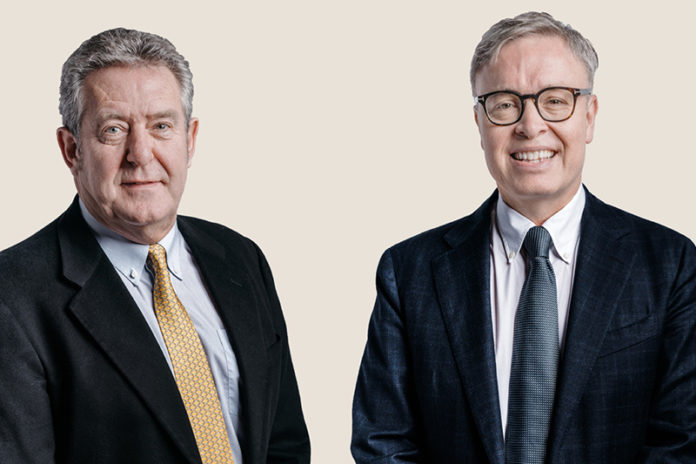 Scandinavian Tobacco Group (STG), one of the largest tobacco companies in the world, released its 2019 annual reporting, highlighting its acquisition of Royal Agio Cigars along with further reductions in its manufacturing footprint.
In its latest annual report, STG for the first time ever is announcing the full-year results in the company's four different divisions: North America Online & Retail,North America Branded, Region Machine-Made Cigars and Region Smoking Tobacco & Accessories. 2019 is being called a transformative year for the company with overall financial performance being strong. STG delivered a 7.1 percent organic EBITDA growth while generating a strong free cash flow before acquisitions of DKK 1,187. While the handmade cigar category in the U.S. was soft, STG was still able to revise its financial guidance on cash flow upwards towards the end of 2019. This strong cash flow performance was based on STG improving its operating margins. Due to this strong cash flow, STG is proposing a dividend payment of DKK 6.10 per share to its share holders.
STG also reflected on the impact of its Fueling the Growth program, which was first announced in 2018 [read more here]. This program was designed to make STG efficient and organized, cutting out processes–and sometimes staff–that weren't essential. Fueling the Growth included a new divisional structure at the company, which included analyzing the company's North America online business and the machine-made market in France.
Part of the company's machine-made transformation came by way of acquisition. It was announced in 2019 that the company was acquiring Royal Agio Cigars, a process that was completed on Jan. 2, 2020. STG described Royal Agio Cigars as a successful, well-established cigar company with complementary brands and a strong geographic fit making it a strategic match overall for STG. With Royal Agio Cigars now a part of STG, the company is able to continue to build its competitive edge in the tobacco industry and can set itself up to grow in the future. The company acknowledges the regulations continue to pose a threat to its business but that by striving to be agile, it sees a path to success.
In the report, STG reports that net sales were down 2.6 percent while EBITDA before special items was up 7.1 percent. Free cash flow before acquisitions stood at DKK 1,187, also up from the previous year. Overall net profit was also up to DKK 748. North America Online & Retail had the most net sales, accounting for 35 percent of STG's overall net sales for 2019, followed by Region Smoking Tobacco & Accessories (23 percent), Region Machine-Made cigars (24 percent) and North America Branded (18 percent). The company has over 200 leading branded with 12 different production sites, a sales company in 14 different countries and currently employs 6,900 employees worldwide. The company names the French market as a current challenge that it's currently formulating a plan for. General Cigar Company has also seen some improvements in recent years as the company has focused on improving its focus, flexibility and overall efficiency. The company, led by Régis Broersma, has cut 70 recent of its SKUs, which has led to a lowering of inventories worth around USD $40 million. For its employees, General Cigar has also changed its incentive programs to emphasize the importance of performance, based on monthly targets, a change that has helped to empower its employees.
In the report, Nigel Northridge, STG's chairman and CEO Niels Frederiksen, issued a joint statement within the report: "With declining markets and increasing regulation being constants in our industry, we are obligated to demonstrate agility. Looking ahead to 2020, we will continue to adapt our business to the tough market conditions and demonstrate cost discipline while transforming and modernizing our Group to become better equipped to execute on the strategy and achieve our vision of becoming the undisputed global leader in cigars and pipe tobacco. Based on the successful improvements to the core business in 2019 and the acquisition of Royal Agio Cigars, the Group is in a strong position to grow and create further value for our shareholders in 2020 and to explore options to best maximize total shareholder return."
You can download STG's full 2019 Annual Report here. For all the latest news from Scandinavian Tobacco Group, visit st-group.com.