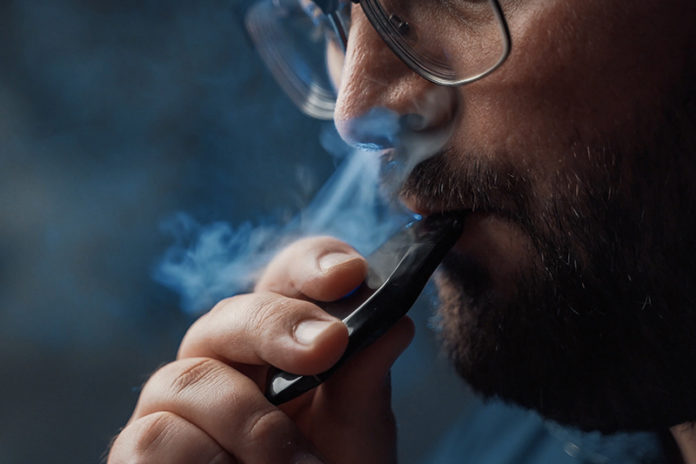 H.R. 2339, a legislative bill also known as the "Reversing the Youth Tobacco Epidemic Act of 2019," has dominated headlines in the recent week. On Feb. 27, 2020, the U.S. House of Representatives voted on H.R. 866, which paved the way for a vote on H.R. 2339 which if passed would amend the Federal Food, Drug and Cosmetic Act's treatment of tobacco product sales and marketing. H.R. 866 passed along party lines, with 204 Democrats voting in favor of it and 186 Republicans voting against it.
While the bill primarily targets and addresses the growing e-cigarette and vapor concerns, it will have some impact on various deemed tobacco product categories. The ban on flavors in deemed tobacco products has many manufacturers and retailers concerned, as does the potential ban on online sales. Within the bill, a prohibition on the retail sale of all tobacco products other than retail sales through a direct, face-to-face exchange between a retailer and a consumer is called for. This is designed to keep tobacco products out of the hands of youth who may go online to purchase e-cigarettes and vapor products.
While the bill spells doom for the e-cigarette and vaping industries, it does potentially provide some additional relief for the premium cigar industry. The bill exempts premium cigars from both pre-market review and from a new ban on online sales of tobacco products. This is outlined in Section 108 of the bill which would spare premium cigar manufacturers from having to submit their products for premarket review and approval. Section 104 of the bill would exempt premium cigars from a new ban on mail order sales of tobacco products, a part of H.R. 2339 that has become a major concern for many retailers and manufacturers in the premium cigar category. This comes in part due to the efforts of many advocates and trade organizations over the past few years who have made several trips to Capitol Hill to speak with legislators about the premium cigar industry and what makes its handmade products so different from other deemed tobacco products.
"Although it is not perfect, this is a historic bill and a huge step forward for the premium cigar industry," says Drew Newman, general counsel of J.C. Newman Cigar Co. "For the first time, the U.S. House of Representatives has recognized that premium cigars are unique, are not used by children, and should be exempt from unnecessary regulation."
While this news and clarification brings some relief to those in the premium cigar industry, it does come with certain caveats. For one, the bill defines a premium cigar as a cigar priced at $12 or more. According to data from the U.S. Food and Drug Administration, this would account for less than 25 percent of all the premium cigars sold in the U.S. today. Another concession would be that premium cigars would be subject to the same marketing and advertising restrictions as cigarettes, meaning cigar manufacturers would no longer be able to sell or give out branded collateral including ashtrays, lighters, shirts, or gifts with purchases, nor would they be able to sponsor events, including cigar festivals.
"The bill's minimum price and advertising and marketing restrictions would severely harm the premium cigar industry," added Newman. "It is important to remember that this bill is not final. Today's vote in the House is a step forward. As the bill moves to the Senate, we look forward to working to improve this legislation and remove those and other restrictions for premium cigars."