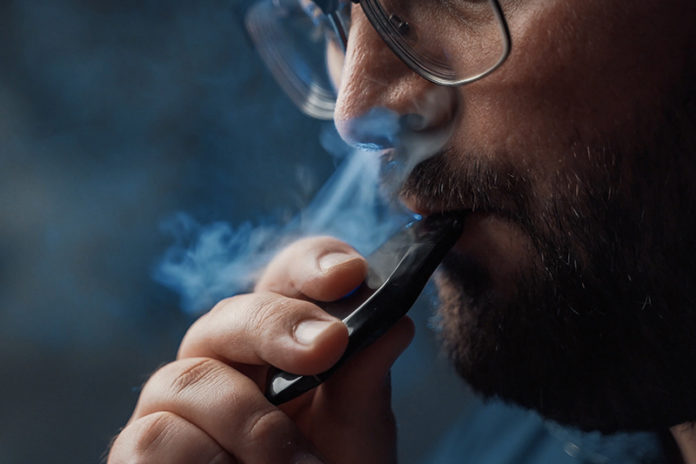 H.R. 2339, a legislative bill also known as the "Reversing the Youth Tobacco Epidemic Act of 2019," has dominated headlines in the recent week. On Feb. 27, 2020, the U.S. House of Representatives voted on H.R. 866, which paved the way for a vote on H.R. 2339 which if passed would amend the Federal Food, Drug and Cosmetic Act's treatment of tobacco product sales and marketing. H.R. 866 passed along party lines, with 204 Democrats voting in favor of it and 186 Republicans voting against it.
While the bill primarily targets and addresses the growing e-cigarette and vapor concerns, it will have some impact on various deemed tobacco product categories. The ban on flavors in deemed tobacco products has many manufacturers and retailers concerned, as does the potential ban on online sales. Within the bill, a prohibition on the retail sale of all tobacco products other than retail sales through a direct, face-to-face exchange between a retailer and a consumer is called for. This is designed to keep tobacco products out of the hands of youth who may go online to purchase e-cigarettes and vapor products.
While the bill spells doom for the e-cigarette and vaping industries, it does potentially provide some additional relief for the premium cigar industry. The bill exempts premium cigars from both pre-market review and from a new ban on online sales of tobacco products. This is outlined in Section 108 of the bill which would spare premium cigar manufacturers from having to submit their products for premarket review and approval. Section 104 of the bill would exempt premium cigars from a new ban on mail order sales of tobacco products, a part of H.R. 2339 that has become a major concern for many retailers and manufacturers in the premium cigar category. This comes in part due to the efforts of many advocates and trade organizations over the past few years who have made several trips to Capitol Hill to speak with legislators about the premium cigar industry and what makes its handmade products so different from other deemed tobacco products.
"Although it is not perfect, this is a historic bill and a huge step forward for the premium cigar industry," says Drew Newman, general counsel of J.C. Newman Cigar Co. "For the first time, the U.S. House of Representatives has recognized that premium cigars are unique, are not used by children, and should be exempt from unnecessary regulation."
While this news and clarification brings some relief to those in the premium cigar industry, it does come with certain caveats. For one, the bill defines a premium cigar as a cigar priced at $12 or more. According to data from the U.S. Food and Drug Administration, this would account for less than 25 percent of all the premium cigars sold in the U.S. today. Another concession would be that premium cigars would be subject to the same marketing and advertising restrictions as cigarettes, meaning cigar manufacturers would no longer be able to sell or give out branded collateral including ashtrays, lighters, shirts, or gifts with purchases, nor would they be able to sponsor events, including cigar festivals.
"The bill's minimum price and advertising and marketing restrictions would severely harm the premium cigar industry," added Newman. "It is important to remember that this bill is not final. Today's vote in the House is a step forward. As the bill moves to the Senate, we look forward to working to improve this legislation and remove those and other restrictions for premium cigars."
During the bill's debate on the House floor on Feb. 28, 2020, Rep. Anna G. Eshoo (D) began spoke about what she perceives as a reversal of progress when it comes to tobacco use, mostly due to flavored tobacco products and tobacco companies targeting youth with these products, including menthol cigarettes. Rep. Virginia Foxx (R) made the case that H.R. 2339 lacks bi-partisan support and is short sighted in addressing the real issues, which includes marijuana serving as more of a gateway drug for youth. Rep James Comer (R) says the bill is not dealing with youth vaping but is instead reducing the freedom and choice of law abiding adults. He believes the bigger issue is counterfeit products and that though the bill had a chance of passing in House, it would be "stopped in its tracks" in the Senate. Rep. Bobby L. Rush (D) spoke on how tobacco companies have marketed and targeted African Americas, particularly males, to push menthol cigarettes. Rush views the bill as an important step in addressing this issue for the sake of African American public health in particular. Rep. Robin L. Kelly (D) also spoke on this issue, saying that banning menthol products would save lives, particular those of the African American community who have been marketed to by big tobacco companies with menthol cigarettes.
Rep. Greg Walden (R) stated that the Obama Administration did not take proper actions against e-cigarette products, leading to the youth problem, and that it's been the Trump Administration that has taken steps to address the situation. He says that if the bill is passed, it would ban legal products used by adults and that the bill should address marijuana-based vaping products. Rep. Sheila Jackson Lee (D) followed that the bill would levy taxes on vaping products just like tobacco products and that passing the bill would ultimately save lives. Rep. Greg Walden (R) pointed out how easy it is for youth to get access to THC and marijuana-based products, and that it was these products that led to the vaping crisis of 2019. He also stated that banning flavored tobacco products would only give rise to the illicit market, putting many Americans at risk. With the passing of the federal Tobacco 21 law, this bill would have an even greater impact on adults and their access to legal products. A ban on flavored tobacco products could lead to a ban on other flavored products, including alcohol and food that could lead to obesity, cautioned Walden.
Rep. Frank Pallone Jr. (D) states that the Trump Administration's efforts are not enough and that this legislation is needed to regulate e-cigarettes the same way as other tobacco products and limiting youth access to these products by banning online sales is important. Rep. Drew Ferguson spoke about how H.R. 2339 is being promoted as a youth vaping bill but instead is a veiled anti-tobacco bill that would remove legal products if passed and would take choices away from adults. He pointed out that the bill impacts tobacco products–snus, cigarettes, and cigars–and that the bill has overall tones of socialism. Rep. Earl Blumenauer states that this bill addresses the latest chapter in big tobacco's marketing and targeting of Americans. Taxation, he says, is the most effective way of keeping vaping and e-cigarette products out of the hands of youth. Rep. Carol D. Miller calls the bill a new effort to tax adults who are trying to stop smoking and that the real problem is illicit THC products.
Another opponent of H.R. 2339 is the Office of Management and Budget, submitted a statement that outlined their concerns about the bill in its current form and stated that if it were submitted to President Donald Trump as it is, that the President's senior advisors would recommend that it be vetoed. Here is their statement in its entirety:
The Administration opposes H.R. 2339. The Administration is encouraged by legislative efforts to protect American youth from the harms of addiction and unsafe tobacco products, and it also acknowledges that H.R. 2339 exempts premium cigars, which have comparatively lower youth usage rates, from certain regulatory burdens. Unfortunately, however, this bill contains provisions that are unsupported by the available evidence regarding harm reduction and American tobacco use habits and another provision that raises constitutional concerns. Accordingly, the Administration cannot support H.R. 2339 in its current form.
The Administration cannot support H.R. 2339's counterproductive efforts to restrict access to products that may provide a less harmful alternative to millions of adults who smoke combustible cigarettes. This includes the bill's prohibition of menthol e-liquids, which available evidence indicates are used relatively rarely by youth. It also includes the bill's approach to remote retail sales. At this time, problems surrounding such sales should be addressed through the application of age verification technologies rather than, as this bill would do, prohibiting such sales entirely.
The Administration is also concerned about the constitutionality of a provision in the bill that prohibits certain advertising practices with respect to electronic nicotine delivery system (ENDS) products. The bill would prohibit marketing and advertising that "appeals to an individual under 21 years of age." This standard may not satisfy the stringent vagueness test applied to regulations of speech under the Constitution's Due Process Clause.
The Administration is committed to protecting the Nation's youth from the harms of tobacco and has already taken several steps to do so. This includes signing legislation to raise the minimum age of sale for tobacco products to 21. In January 2020, moreover, the Administration issued guidance to prioritize enforcement against the unauthorized marketing of certain ENDS products to youth. And the Food and Drug Administration (FDA) is conducting regular surveillance of—and, when appropriate, taking enforcement measures against—websites, social media, and other publications that advertise regulated tobacco products.
The bill takes the wrong approach to tobacco regulation. Rather than continuing to focus on the FDA's Center for Tobacco Products, Congress should implement President Trump's Budget proposal to create a new, more directly accountable agency within the Department of Health and Human Services to focus on tobacco regulation. This new agency would be led by a Senate-confirmed Director and would have greater capacity to respond to the growing complexity of tobacco products and respond effectively to tobacco-related public health concerns.
If presented to the President in its current form, the President's senior advisors would recommend that he veto the bill.
H.R. 2339 passed in the U.S. House of Representative shortly after noon time on Feb. 28, 2020. There were efforts and votes held to revise the bill and reconsider, but those efforts were ultimately defeated. The final vote was 213-195. The bill now moves on to the Senate where with the Trump Administration voicing its opposition to the bill, it faces an uphill battle in getting passed among the Senate's Republican majority. Tobacco retailers, manufacturers and consumers are encouraged to engage with with state's senators to voice their opposition to the bill.
For all the latest legislation and FDA news impacting the tobacco industry, click here.