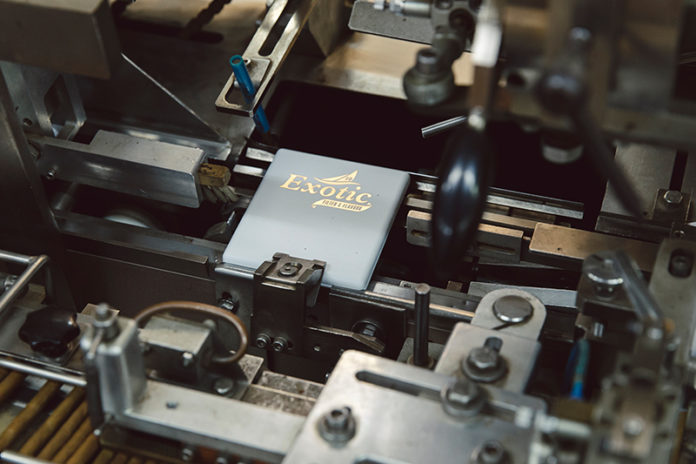 In part 2 of this special feature from Tobacco Business Magazine focuses on the machines involved in making some premium cigars and the people involved in the process. For part 1, click here.
The Machines
Smaller cigars have always had a place in the tobacco marketplace. Even today, some of the leading manufacturers of premium cigars also offer consumers smaller cigars that can be enjoyed in a short amount of time. Quality and consistency are two factors every company must focus on in order for their small cigar to have any success in retail stores and to connect with consumers.
"It is a delicate balance between great tobacco—the farms, the farming process, the fermentation, the aging, the storage, the selection of top-grade tobacco—and a high level of expertise from the quality management and production team," Villiger Cigars North America president Rene Castaneda explains.
Cigarillos and short filler cigars cannot be made by hand like a regular premium cigar. These smaller cigars require the use of machines that not only automate the production process but also help ensure the quality of the product.
"Working with machines makes the end result often more reliable. All [production] steps are automated—the act is the same every time, which makes the consistency even better than with manual cigars," explains Emmanuel Claerbout, J. Cortes' export manager. "People can and will always make mistakes or have an off-day. Machines usually don't."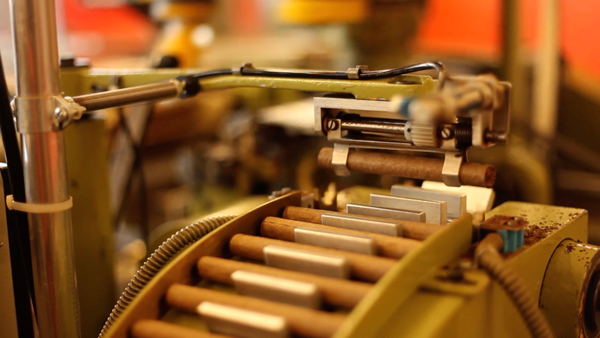 There are different machines used to make small-format cigars. J. Cortes uses machines made by ENSA, ITM and PMB to help it make cigar products. It also uses machines made by ATD Machinery, a subsidiary of Highlands Holding, the parent company of Royal Agio Cigars, to assist with the packing of its cigars. Villiger's cigarmaking machines are made by Hauni, which is based in Germany, and Sollas, which is based in the Netherlands. Villiger also has its own workshop and engineers that modify the machines based on the company's specific needs. Royal Agio Cigars has a unique situation in that the machines it uses to make cigarillos are made in-house at ATD Machinery. Both of these companies, as well as others, are privately held by the Wintermans family, which established Royal Agio Cigars in 1904, thus giving the company the longest history and heritage of producing small cigars.
"It is interesting to note that ATD is the largest supplier of cigar-producing machinery in the world. You could say that we're confident we have the best machinery available at any given time to be able to consistently produce the best premium cigarillos in the world," explains Florez-Estrada.
Similar to the role artisans play in the quality of handmade cigars, these machines play a major role in the quality and consistency of these smaller cigars. Today, the advanced machinery used to make these unique products helps improve construction, quality and overall consistency, three attributes that are key to the enjoyment and success of any tobacco product in the marketplace. The small cigars made with these machines are often sold at an affordable price—not because the tobacco used is low-grade but because the machines help create efficiency in the production process.
For those companies that make cigarillos or other small cigars, machines are able to work with the smaller format better than human hands can. Machine-made cigars are made with high-quality tobacco and are produced with consistency and at an affordable price point. Villiger approaches its machine-made cigars as it does its premium handmade products, putting blend, aroma and flavor first while focusing on the overall smoking experience. These small-format cigars are marketed as the perfect alternative product for when time is limited but the smoker still wants a premium smoke. The biggest challenge many manufacturers face when marketing their machine-made products in the U.S. is overcoming the stigma that machine-made equals cheap, low-quality cigars.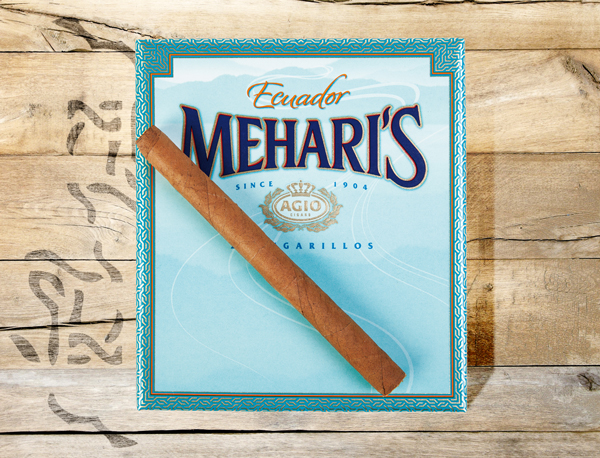 "Truth be told, the majority of machine-made cigars out there today in the U.S. are not being produced with premium tobaccos since, by design, they were developed to provide consumers with low-priced options, which is not the case for Royal Agio Cigars and some other premium tobacco manufacturers making small-format premium cigars," explains Florez-Estrada. "We have to take the time, similar to premium handmade cigars, to walk them through our blends and the various premium cigar tobaccos sourced from around the world that come together to create a truly premium cigar experience in a more convenient, smaller, everyday format. We are proud to have the opportunity to present our high-quality premium cigarillo brands, like Panter, Mehari's and Panther, to retailers looking for premium small cigars to offer their customers."
J. Cortes thoroughly trains its sales representatives to communicate with retailers and consumers about the misconceptions and stigmas surrounding machine-made products. "Retailers in the U.S. have great knowledge about tobacco. We feel that informing them correctly is key—not only about the qualitative tobaccos we use but also about our way of manufacturing, our long-term thinking and values as a company," Claerbout explains. "More and more, we also try to add local tobaccos to our cigarillos. For instance, we have a line of cigarillos sold in France that contains French tobacco. We invite clients to see the fields because it gets them involved and helps get them to respect our product."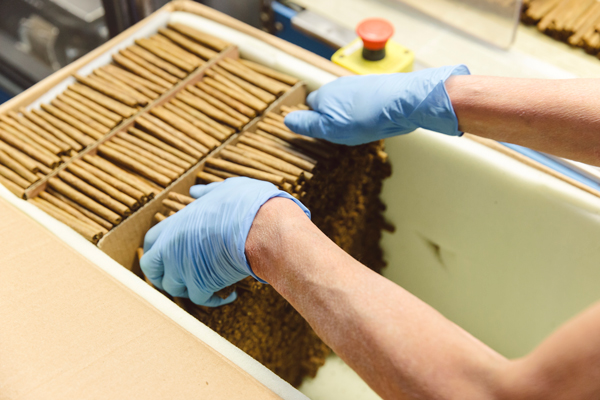 A Human Touch
A misconception many have in regard to machine-made cigars is that there's no human involvement. The human touch in the making of a premium handmade cigar is a very unique selling point that is often overlooked in the discussion of machine-made cigars. Regardless of a cigar's size or the company that makes it, it's the people and the actual tobacco used in the blend that determines the cigar's success and connection with the end consumer. That is no different for machine-made products. Each company has its own team of tobacco experts that farm the tobacco in different regions of the world. It's these skilled growers and experts that manage the production process that see the tobacco go from the field to the factory where it's sorted and prepared for rolling. No machine can replace the skills and role of actual human beings in the making of these premium tobacco products.
"There is very little replacement of humans for machines in our organization," says Castaneda. "We have the normal update and/or upgrade of the machines, but at the same time we keep increasing our production capabilities to service more and more markets. During these improvement stages of machinery, we give capacitation and training to our employees for them to be part of our growth, and for the most part we keep them in our organization."
It's the human employees that come first and are the focus at J. Cortes as well. Outside of Europe, the company also operates in Sri Lanka and the Dominican Republic, employing over 2,500 people altogether. The company regards its employees as members of the family, going so far as to refer to them as "Cortesians." The company's workers are the ones who are familiar with the machines and know how to adapt to different situations, such as a change in humidity, which calls for certain adjustments.
"Staying competitive is very important, and if that means further automatization, we cannot neglect this. But automatization does not mean replacement of men by machines. Changing the skills of our people step by step and taking them on our journey through time is part of our business," says Vandermarliere.
Smaller cigars are popular among smokers in Europe, and while they haven't yet caught on in the U.S. market, many of the leading premium cigar manufacturers are offering some of their most popular cigar lines in a smaller size for their customers. Retailers must take on the task of selling these often overlooked products to their customers, and though it may take some work, the end results can be rewarding and very profitable. Be sure to promote the quality tobaccos that are used in these machine-made cigars, as many handmade cigar consumers are more likely to be concerned about this aspect of the smaller cigar.
"Given the relatively low awareness and understanding of premium small-format cigars in the U.S. today, I feel that we need to take a more patient, educational approach to these high-quality premium tobacco blend cigarillos, as we would for handmade cigars. After all, these premium cigarillos deliver a sophisticated premium cigar experience full of complex tasting notes," says Florez-Estrada. "Additionally, trying is believing, so we need to find ways to generate enough interest and excitement in the marketplace to get premium cigar smokers to try brands like Panther and Mehari's. From our experience, those cigar smokers that truly appreciate premium quality will quickly make the connection and have a new option for their everyday cigar enjoyment."
Villiger's Castaneda agrees that the best way to promote and market machine-made cigars is through experience. "We want the smokers to appreciate our cigars by enjoying them and experiencing the blends, the aromas and flavors of them," he says. "We want the consumers to appreciate the nuances of our blends, the top quality of our cigars, but most importantly to understand that the ʽpremium-ness' of a cigar is based on the top-quality tobacco used and the blends they allow you to develop."
Winter is the perfect time for retailers to begin pushing small cigars in their stores. With so many people forced to smoke outdoors due to ordinances or not having a place within their home to smoke, these smaller machine-made cigars would offer a premium cigar experience that can be enjoyed in a short amount of time. For those customers short on time or perhaps looking for a premium smoke at a more affordable price, present them with something new but familiar in the form of a short, machine-made cigar.
This story first appeared in the November/December 2019 issue of Tobacco Business magazine. Members of the tobacco industry are eligible for a complimentary subscription to our magazine. Click here for details.
– Story by Antoine Reid, senior editor and digital content director for Tobacco Business Magazine. You can follow him on Instagram @editor.reid.