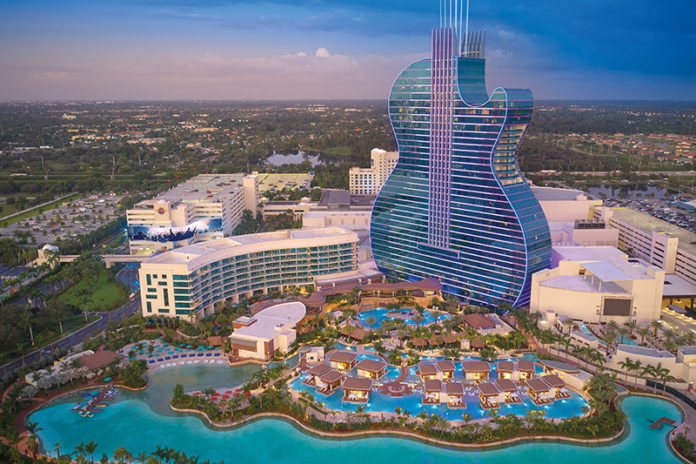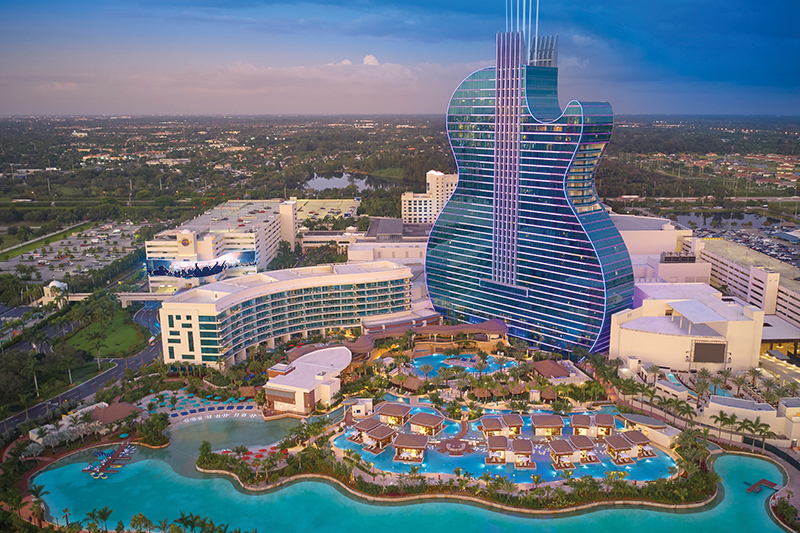 Davidoff has opened a new boutique store within the new Seminole Hard Rock Hotel & Casino in Hollywood, FL. The latest Davidoff of Geneva Since 1911 is located within the hotel's retail promenade.
Davidoff partnered with Eric Douglas of Bol Hospitality to bring a premium cigar experience to life within the new store with bespoke offers and unrivaled retail experiences. The new space features a 1,924 square foot premium cigar retail space and experience with a cigar lounge, walk-in humidor filled with a unique collection of fine cigars, and a retail space with carefully curated accessories. This location will also feature a full-service bar offering a fine selection of liquors and spirits. To match its location, this store will possess luxurious edgy character expressed through hand-selected furnishings, lighting fixtures and finishes. The juxtaposition of dark, hard materials, and softer, more vibrant selections create an intimate yet exciting experience. The bar area and lounge were designed to offer visitors with various seating locations, including areas for small and large groups, and bar seating. The store will also house over 100 private lockers for patrons to store their cigar collections in. The premium bar will offer an exciting menu of craft cocktails to pair with a selection of carefully curated fine cigars.
"Since inception, it has been the mission for Davidoff of Geneva Since 1911 to provide aficionados around the globe with extraordinary stores and lounges to enjoy premium cigars," explains Dylan Austin, president of Davidoff of Geneva Americas. "The new Davidoff of Geneva Since 1911 licensed boutique at Seminole Hard Rock Hollywood reinforces their proposition, and even more so with the quality of partner we have in Eric Douglas and the Seminole Cigars team."
"Partnering with Davidoff of Geneva was the best decision for this project," added Douglas. "Both Seminole Hard Rock Hollywood and Davidoff are synonymous with high quality products and exceptional experiences, which clearly made them a perfect fit. The 1911 lounge is the space our cigar smoking guests have been waiting for. I can't wait to unveil this luxurious enclave."
The new Davidoff of Geneva Since 1911 at Seminole Hard Rock Hotel & Casino Hollywood had a soft opening in late December 2019. The grand opening will be held from Jan. 8-9, 2020.
For all the latest news from Davidoff Cigars, visit davidoffcigars.com.