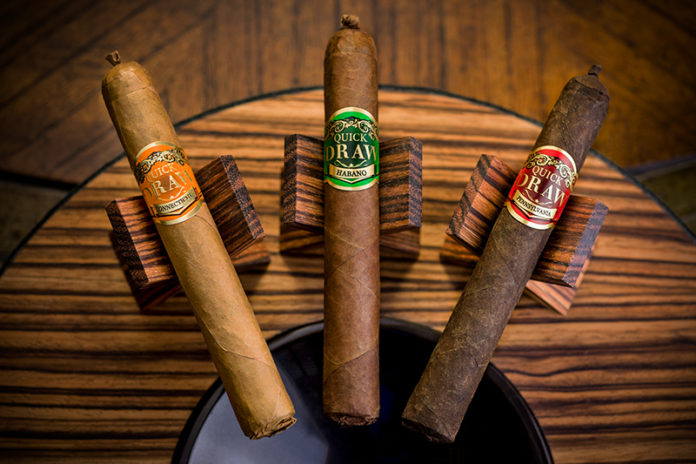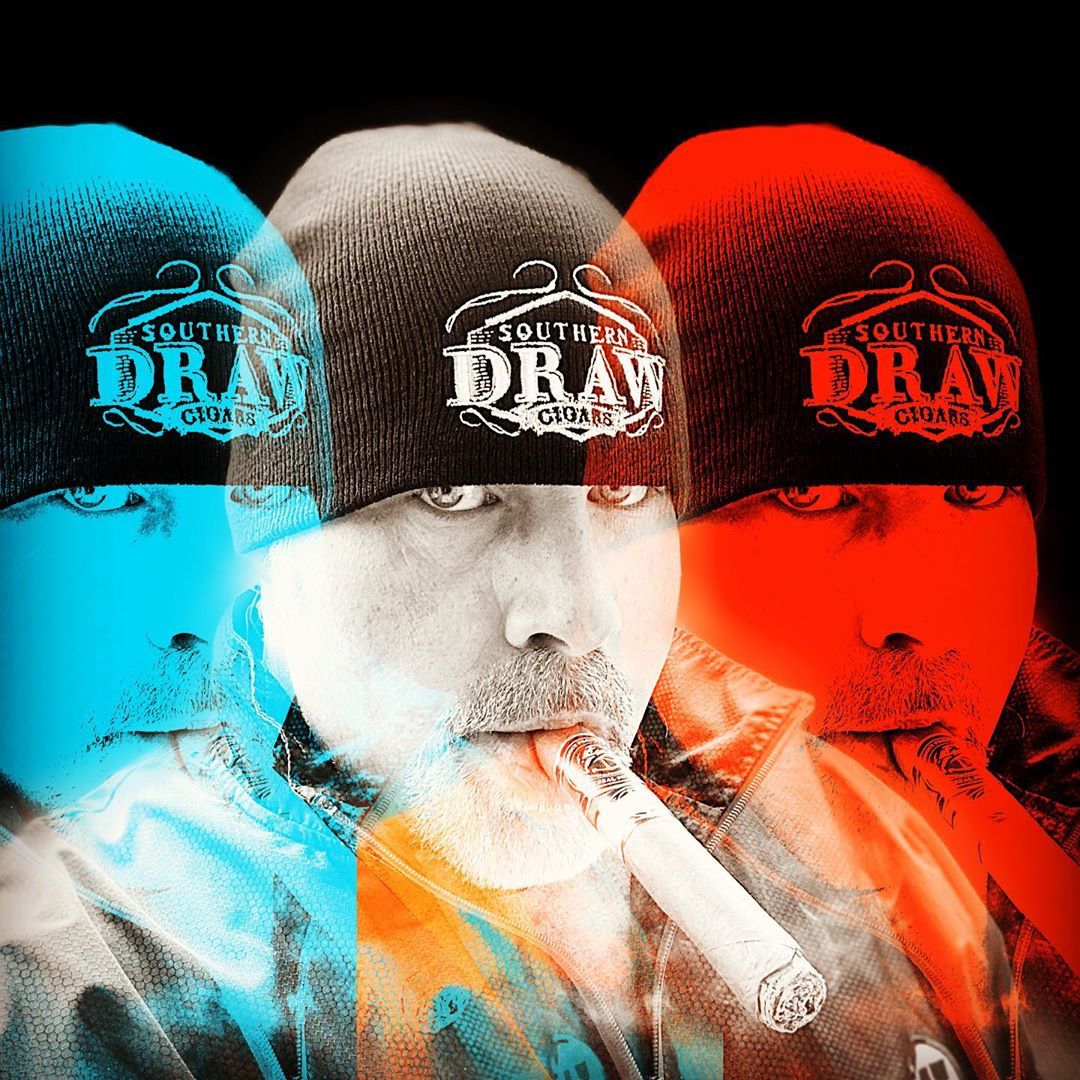 Robert and Sharon Holt come from a family full of entrepreneurs who have built their own service-oriented businesses, so launching their own premium cigar brand felt natural. Prior to officially establishing Southern Draw Cigars, the Holts experienced a financial setback that threatened their yet-to-be-created cigar brand. The collective experience of their various family members served as a great sounding board and test for the Holts as they worked tirelessly to regain financial footing and get their company off the ground. Other family members had built respectable breweries, distilleries and wineries, and they had developed palates, making them the perfect testers for new cigar blends that required sourcing raw materials, processing and creating unique products.
Being undercapitalized was a challenge at the start, but it did not stop the Holts from creating the company of their dreams. Finding a manufacturing partner was important to the Holts and the success of their company, and after much searching they finally found one in 2013: famed cigarmaker A.J. Fernandez. Fernandez and his team embraced their vision and business strategy and set out to help the Holts bring their ideas to life.
"A.J. Fernandez wasn't really a household name in 2013 or 2014, but as we explored a relationship, everything seemed to click or fall into line," Robert explains. "By being consistent in his own processes, A.J., his family and his staff have been a stable hand that has contributed more to our early successes than he has taken credit for. We hope that our body of work has made A.J. proud of our partnership and that we have been worthy of his commitment and support."
When Southern Draw Cigars was nothing more than a concept, Robert thought about the blends he wanted for his cigars and his approach to branding. His initial thoughts and ideas for what Southern Draw could be were loosely influenced by the many different cigars he had smoked and the different brands and profiles he had interacted with as a consumer. He had also visited different tobacco farms and factories that gave him insight into what other companies did and how they did it. Robert looked to the cigars made by industry leaders similarly to how one might look at a box of crayons—he looked at what made cigars different and stand out from each other. Each cigar had a distinctive flavor, aroma and size, and much like a crayon, a cigar could inspire someone to create, be artistic and color outside the lines. Just like crayons, cigars have also changed and evolved over time, but there's always the need for something new and exciting.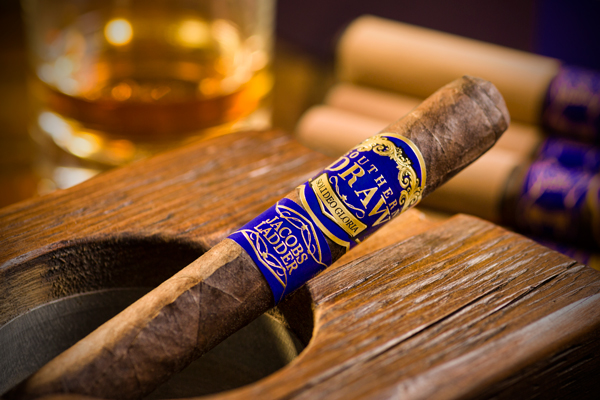 "I looked at the cigars on the market, the processes, and the people behind them and decided to create our own 'modern' twist on this incredible art form by starting with our own primary colors—or tobaccos and original blends—and grew from there," he explains.
Robert's approach to blending involved using certain tobaccos in new and unique ways and incorporating an aggressive post-roll aging process to ensure the cigars the company made were optimal when shipped and that they didn't require any additional time in a humidor. He looked for specific tobaccos that were naturally fermented or slowly aged to create blends that had a balance of flavor, aroma and strength. Holt reveals that, to date, every Southern Draw blend released has no less than 25 percent ligero in the filler tobacco blend. Another move he made was to think ahead and plan out 15 years' worth of blends and sizes, a strategy that is set in place and could only be derailed by regulations imposed by the U.S. Food and Drug Administration.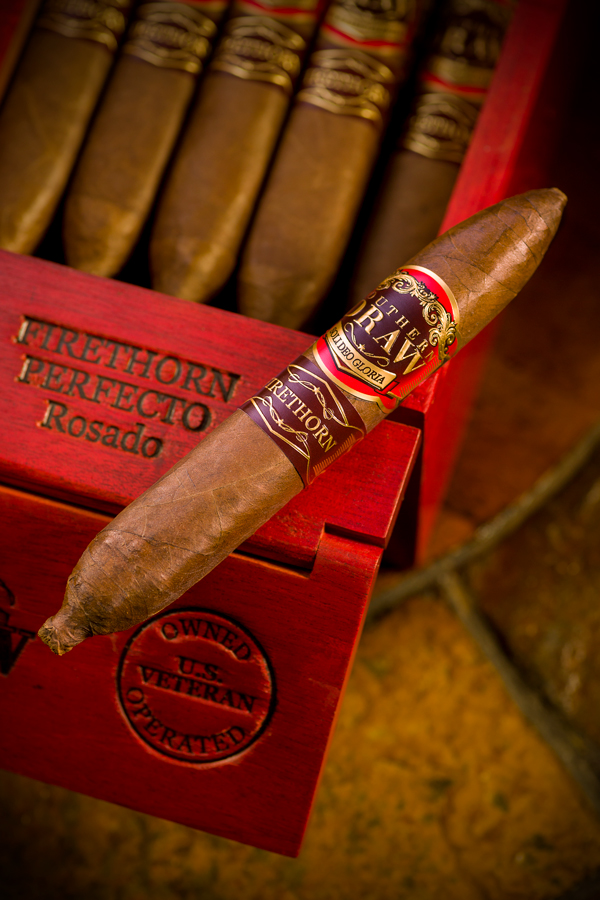 The company started off with a medium-bodied, medium-flavored blend named the Firethorn Rosado that was reflective of more traditional Cuban and Dominican-made cigars that Robert had smoked in the past. The next release was a medium- to full-bodied smoke named Kudzu Oscuro that was full of flavor and incorporated Robert's favorite tobaccos from Ecuador and Nicaragua. From there, Robert set out to create his own version of a medium-bodied Connecticut Shade blend that came to be known as the Rose of Sharon, followed by Jacobs Ladder, a cigar that moved the portfolio to the extreme right of the flavor spectrum with a full-bodied and full-flavored but still approachable blend that celebrated true Lancaster (Pennsylvania) Broadleaf and bold ligeros.
Returning to the analogy that compares cigars to a box of crayons, Robert says that the long-term goal for Southern Draw and its line of premium cigars is to move beyond those original eight colors of crayons to a 64-count box. This will require creativity in terms of how the company sources tobacco and chooses to use a lesser-known variety of tobacco from one of the world's various growing regions. Robert is ready to color outside of the lines and take some chances in order to grow Southern Draw's portfolio. Over the next decade, Robert reveals that he plans to grow the brand and blend portfolio to reflect a much larger selection of "crayons" as his knowledge and access to tobaccos increases substantially over time.
"We believe the portfolio of blends we created many years ago will only get better with age, and we also believe that we can sustain them for as long as we are blessed to be part of this incredible industry," he says.
People Business
Rose of Sharon is not only significant to Southern Draw's portfolio but also to Robert Holt in particular because it was blended to represent the character and personality of his wife, Sharon. Rose of Sharon is described by Robert as a humble blend that is beautiful while also packing a punch. When it came to branding and marketing this particular cigar, Robert took a nontraditional approach and opted to design a pink cigar band that is the color of the Rose of Sharon flowers that grow in the couple's garden. While others in the industry advised against the use of pink and the different marketing approach, Robert and Sharon stuck to their strategy and set out to give Rose of Sharon its own personality.
Most importantly, however, is how Rose of Sharon helped define for the industry the role of Sharon as an owner of the company and her continuous presence throughout the brand. The release of Rose of Sharon also brought the couple closer than anything had before in their 24-year relationship.
"We are all better off having Sharon in our lives and in our industry," Robert adds. "This blend was the catalyst."