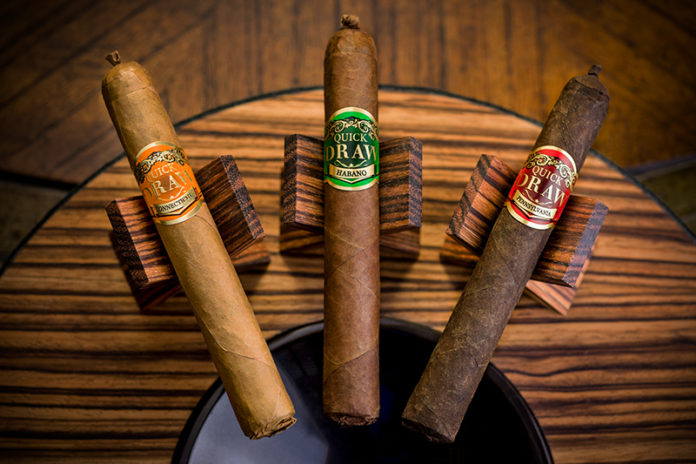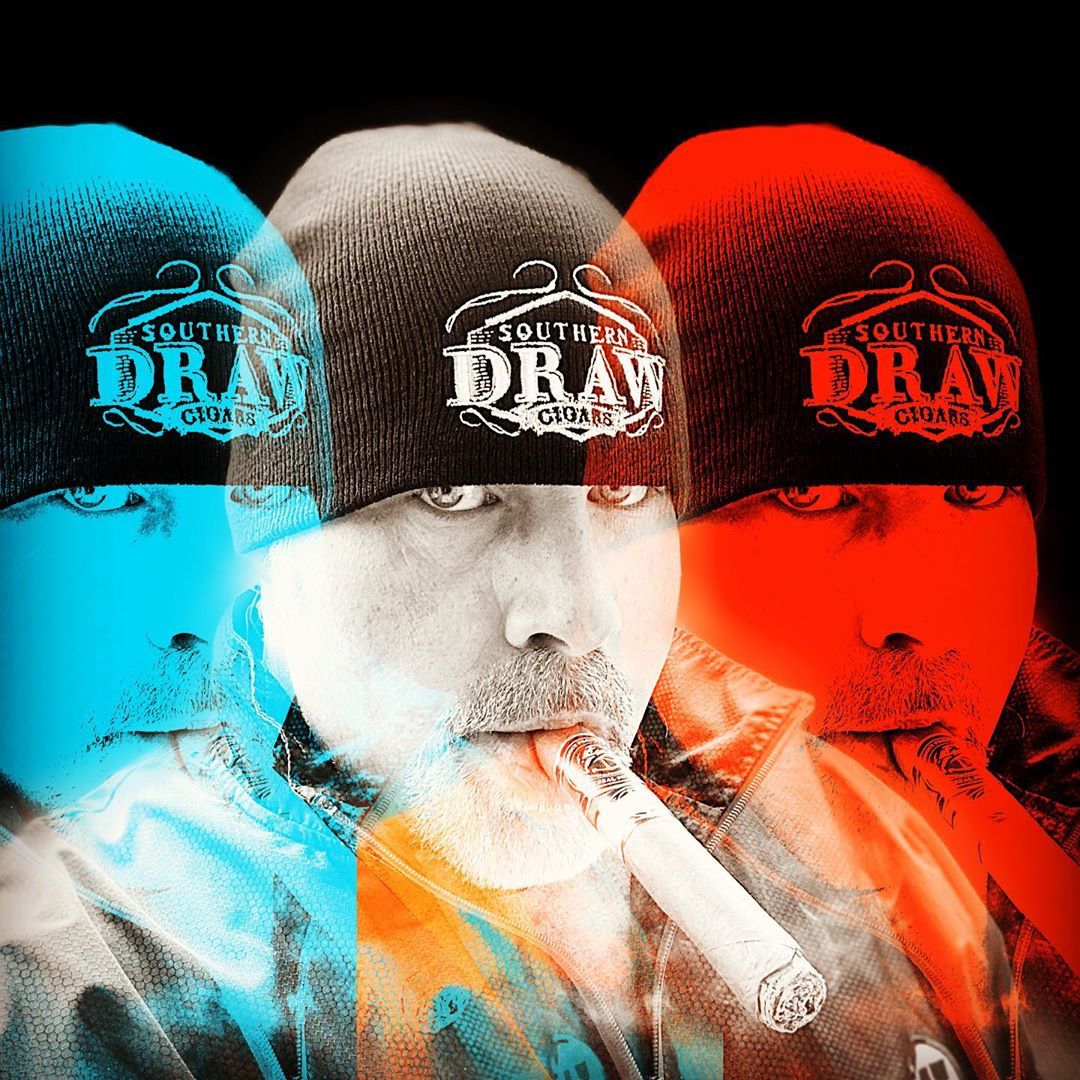 Robert and Sharon Holt come from a family full of entrepreneurs who have built their own service-oriented businesses, so launching their own premium cigar brand felt natural. Prior to officially establishing Southern Draw Cigars, the Holts experienced a financial setback that threatened their yet-to-be-created cigar brand. The collective experience of their various family members served as a great sounding board and test for the Holts as they worked tirelessly to regain financial footing and get their company off the ground. Other family members had built respectable breweries, distilleries and wineries, and they had developed palates, making them the perfect testers for new cigar blends that required sourcing raw materials, processing and creating unique products.
Being undercapitalized was a challenge at the start, but it did not stop the Holts from creating the company of their dreams. Finding a manufacturing partner was important to the Holts and the success of their company, and after much searching they finally found one in 2013: famed cigarmaker A.J. Fernandez. Fernandez and his team embraced their vision and business strategy and set out to help the Holts bring their ideas to life.
"A.J. Fernandez wasn't really a household name in 2013 or 2014, but as we explored a relationship, everything seemed to click or fall into line," Robert explains. "By being consistent in his own processes, A.J., his family and his staff have been a stable hand that has contributed more to our early successes than he has taken credit for. We hope that our body of work has made A.J. proud of our partnership and that we have been worthy of his commitment and support."
When Southern Draw Cigars was nothing more than a concept, Robert thought about the blends he wanted for his cigars and his approach to branding. His initial thoughts and ideas for what Southern Draw could be were loosely influenced by the many different cigars he had smoked and the different brands and profiles he had interacted with as a consumer. He had also visited different tobacco farms and factories that gave him insight into what other companies did and how they did it. Robert looked to the cigars made by industry leaders similarly to how one might look at a box of crayons—he looked at what made cigars different and stand out from each other. Each cigar had a distinctive flavor, aroma and size, and much like a crayon, a cigar could inspire someone to create, be artistic and color outside the lines. Just like crayons, cigars have also changed and evolved over time, but there's always the need for something new and exciting.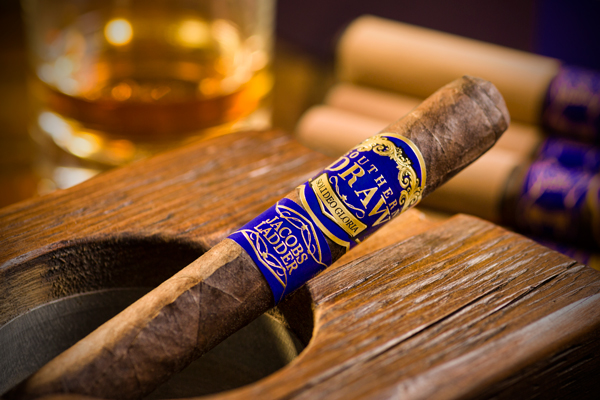 "I looked at the cigars on the market, the processes, and the people behind them and decided to create our own 'modern' twist on this incredible art form by starting with our own primary colors—or tobaccos and original blends—and grew from there," he explains.
Robert's approach to blending involved using certain tobaccos in new and unique ways and incorporating an aggressive post-roll aging process to ensure the cigars the company made were optimal when shipped and that they didn't require any additional time in a humidor. He looked for specific tobaccos that were naturally fermented or slowly aged to create blends that had a balance of flavor, aroma and strength. Holt reveals that, to date, every Southern Draw blend released has no less than 25 percent ligero in the filler tobacco blend. Another move he made was to think ahead and plan out 15 years' worth of blends and sizes, a strategy that is set in place and could only be derailed by regulations imposed by the U.S. Food and Drug Administration.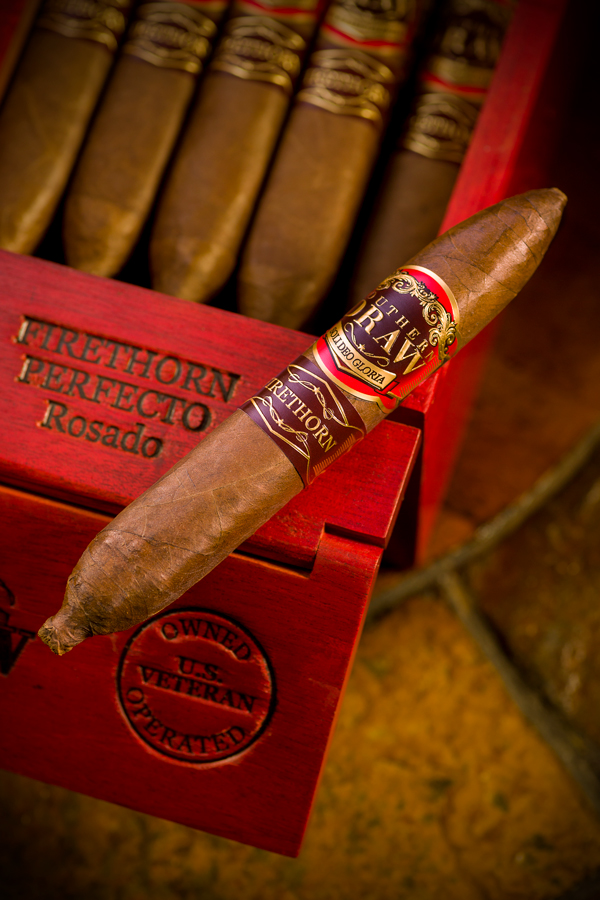 The company started off with a medium-bodied, medium-flavored blend named the Firethorn Rosado that was reflective of more traditional Cuban and Dominican-made cigars that Robert had smoked in the past. The next release was a medium- to full-bodied smoke named Kudzu Oscuro that was full of flavor and incorporated Robert's favorite tobaccos from Ecuador and Nicaragua. From there, Robert set out to create his own version of a medium-bodied Connecticut Shade blend that came to be known as the Rose of Sharon, followed by Jacobs Ladder, a cigar that moved the portfolio to the extreme right of the flavor spectrum with a full-bodied and full-flavored but still approachable blend that celebrated true Lancaster (Pennsylvania) Broadleaf and bold ligeros.
Returning to the analogy that compares cigars to a box of crayons, Robert says that the long-term goal for Southern Draw and its line of premium cigars is to move beyond those original eight colors of crayons to a 64-count box. This will require creativity in terms of how the company sources tobacco and chooses to use a lesser-known variety of tobacco from one of the world's various growing regions. Robert is ready to color outside of the lines and take some chances in order to grow Southern Draw's portfolio. Over the next decade, Robert reveals that he plans to grow the brand and blend portfolio to reflect a much larger selection of "crayons" as his knowledge and access to tobaccos increases substantially over time.
"We believe the portfolio of blends we created many years ago will only get better with age, and we also believe that we can sustain them for as long as we are blessed to be part of this incredible industry," he says.
People Business
Rose of Sharon is not only significant to Southern Draw's portfolio but also to Robert Holt in particular because it was blended to represent the character and personality of his wife, Sharon. Rose of Sharon is described by Robert as a humble blend that is beautiful while also packing a punch. When it came to branding and marketing this particular cigar, Robert took a nontraditional approach and opted to design a pink cigar band that is the color of the Rose of Sharon flowers that grow in the couple's garden. While others in the industry advised against the use of pink and the different marketing approach, Robert and Sharon stuck to their strategy and set out to give Rose of Sharon its own personality.
Most importantly, however, is how Rose of Sharon helped define for the industry the role of Sharon as an owner of the company and her continuous presence throughout the brand. The release of Rose of Sharon also brought the couple closer than anything had before in their 24-year relationship.
"We are all better off having Sharon in our lives and in our industry," Robert adds. "This blend was the catalyst."
For Sharon, coming into the premium cigar industry from the perspective of a consumer and then making that transition to becoming a brand owner was an eye-opening and rewarding experience. Sharon says that the opportunity to truly experience and understand the process that is required to create a premium cigar—from the seed to the first ash that falls into the ashtray—has been fulfilling for her. She has a passion for documentaries and learning how things are made, especially premium cigars. Southern Draw's 300 Hands brand, which references how many hands it takes to sow a seed and create a Southern Draw cigar, was a cigar project that was a direct result of learning about the cigarmaking process.
"What we have learned about the people, their families and their communities will remain in our hearts forever," Sharon says of the 300 Hands project. "We can now share their stories and join our family, retailers, consumers and media to offer love and support in the communities of Nicaragua and other tobacco-growing regions."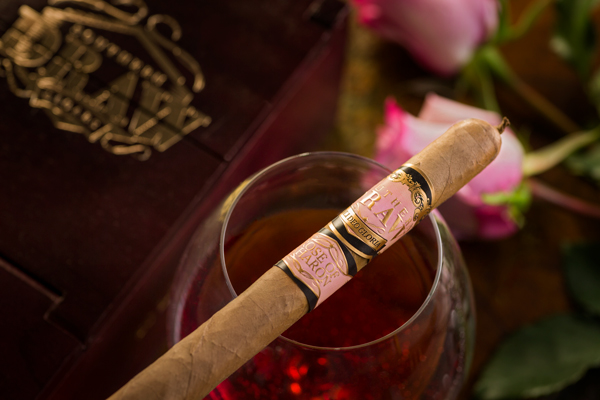 Sharon says that she feels blessed and appreciates the fact that so many people that could be considered competitors have offered their knowledge, insight, contacts, support, and love to her and to the Southern Draw family. It's due to this support and openness within the premium cigar category that Southern Draw has been able to avoid damaging pitfalls and potential failures. So rather than competitors, Sharon refers to the premium cigar industry as a community that has embraced Southern Draw with open arms and accepted it as a family brand. Sharon has learned that what she and her husband are trying to create with Southern Draw is not a hobby but a business that can support the Holt family as well as the community and those in need. Sharon says that Southern Draw has given her family a purpose and that the company may ultimately make cigars, but in actuality its main business and focus are the people it serves and makes cigars for.
Focus on People
Since launching Southern Draw Cigars, Robert has learned that he's no longer the battle-tested soldier he once was. Instead, he describes himself as an average guy who has little to offer on his own. As a business owner, he's learned the value of his relationships in business and how the right ones can have a big, positive impact on communities.
"Unfortunately, that took me decades to accept and allow the weight of the world to be carried equally by others," he admits.
When launching his company, Robert chose to be the face of the brand, a role he stayed in for years before realizing the value of letting others involved in the company be seen and heard. This goes back to people being at the center of his brand and its focus, and the people who are creating the cigars and working to make the company successful are now seen and treated as the true stewards of Southern Draw Cigars. Today, Robert relies on Sharon, whom he calls the gentle heart and firm hand of the company, to help him build the brand and promote it to the masses.
Robert attributes the best business advice as also having come from his wife—faith, family and hospitality are what will make a business successful, though it may not be the best advice for pure monetary growth as much as it is a lesson for how to live life in general. Being self-aware and being self-disciplined and able to establish priorities are also important for those seeking success. Entrepreneurs should have both long-term and short-term priorities, and they need to review and remind themselves of those priorities each day, week, month and year.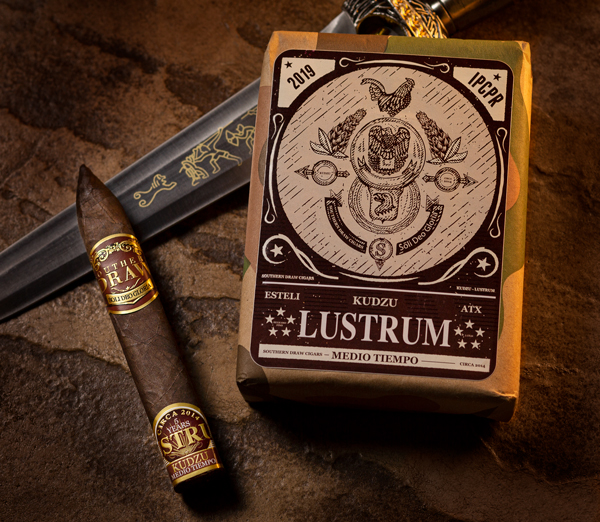 Robert encourages retailers and cigar enthusiasts to give Southern Draw Cigars a try. The company's portfolio is diverse, the responses have been positive from those who've smoked the various Southern Draw cigars, and the company has seen an average growth of 150 percent each year.
"Southern Draw Cigars' products are consistent and sustainable, and each cigar is based on the commitment to our brand identity," says Robert. "In the end, we are a mission-first brand, and together we can ignite some good via charity and promote hospitality. Our retailers and consumers have as much ownership in what we support each time we sell a cigar."
Southern Draw Cigars may be boutique in nature, but it's a company led and built by heart and emotion. Faith plays a big role in their family and in turn the company itself. In the past, Robert admits to prioritizing the wrong things in his business and having to deal with the consequences that have hurt not just Southern Draw Cigars but his family as well. He has learned, however, to prioritize his faith and Christian values within his family and business and to stay committed to the path he has chosen. Today he's the chief evangelist of Southern Draw Cigars, focused on and committed to sharing his faith, family and traditions with the help of some inspired, colorful and unique cigars.
This story first appeared in the March/April 2020 issue of Tobacco Business magazine. Members of the tobacco industry are eligible for a complimentary subscription to our magazine. Click here for details.
– Story by Antoine Reid, senior editor and digital content director for Tobacco Business Magazine. You can follow him on Instagram @editor.reid.