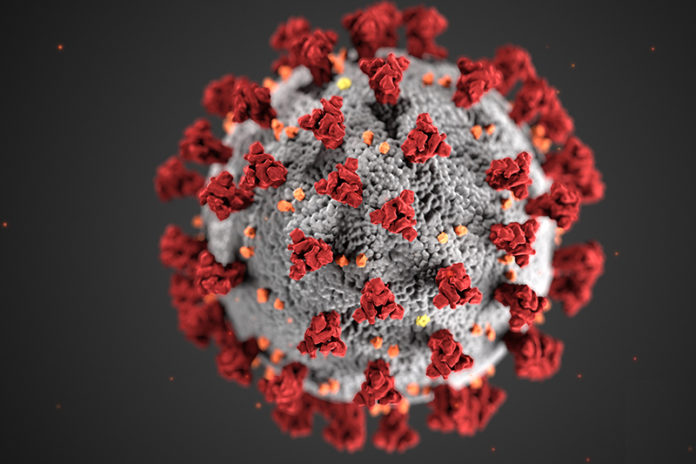 We began to see an impact on our business, The Party Source, by mid March. As the term "social distancing" was first being introduced into our everyday vernacular, people came out in droves and packed our store. A stockpiling mentality took over. People thought they would have to stock up for a quarantine situation in which they could not leave their homes. As people lost their jobs or began working from home, what they discovered there was a need for even more than they imagined. More down time and some decent days in March were leading to more smoking and more imbibing.
As far as information received, a large amount of it was through the news conferences that the Kentucky and Ohio Governors were doing on a daily basis. Being a border town, we get to see those press conferences twice a day. In my opinion, it seems that Kentucky does everything a day or two after Ohio, as far as shutting down bars and businesses. We decided to take a more proactive approach to the situation at our store, The Party Source, and began putting up signage very early on reminding people to practice good social distancing. We also placed bright yellow tape in areas of the store to remind customers not to get too close to employees. We installed sneeze guards on all points of sale and limit both the number of people allowed in the store at one time as well as the size of groups that are permitted.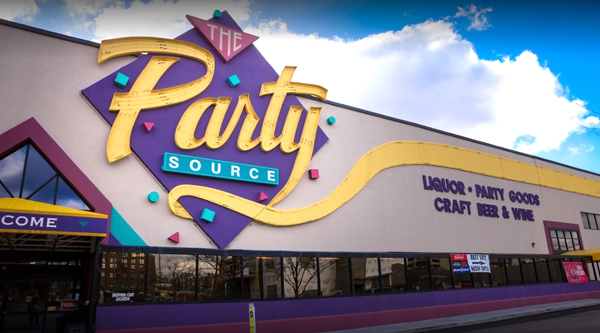 We have remained open the entire time since this all began. We offer curbside pickup, local delivery–within Kentucky only–and we ship cigars to all 50 states. You can also shop in store as Kentucky has deemed liquor stores to be essential businesses. We did cut back our hours of operation–currently 10 a.m. to 7 p.m and on Sundays we open at 11 a.m.–so that we can get more cleaning done after close/before opening. You could imagine that it takes a lot to clean a store that is approximately 103,000 square feet.
As far as cleaning procedures are concerned, everyone is constantly cleaning every surface that people touch. We are well stocked up on sanitizing wipes, Lysol, bleach, and just about anything else that can kill germs. We make sure sanitizing wipes are available near that cart selection area, and have hand sanitizer available for both employees and customers throughout the store. With less foot traffic in the store, we have definitely seen a lot more delivery, online and phone orders. Sales haven't suffered as much as expected either, another benefit of being inside the nation's largest liquor store, but while there might be less customers in the store, the ones that do come in are buying more product. We have noticed that bundle sales have increased a bit. It seems some customers are smoking more so they are trying to keep their spending in check by buying less expensive products.
As far as service modifications are concerned, we have reassigned some employees to other departments. Party supplies are not exactly the most popular thing right now so a few of the people from that department are now working in the curbside pickup area or pulling product for orders that come in online. We have seen a huge influx of online ordering. You can order alcohol, cigars, and just about anything else we carry on our website. You are notified via email when your order is ready for pickup. When the customer arrives, they simply call the store, give the make and model of their vehicle, and someone will take the product to their car. The customer doesn't even have to roll down their window–they just hold up their ID so that we can assure they are of legal drinking age and that their name matches the order. Giving people the opportunity to shop online and pickup curbside has been great, especially for older customers and people that might be more at risk. I think some customers who have just recently discovered this particular shopping option will likely continue to use it after the crisis has subsided.
You can check out our social media and see some of what we've been doing at The Party Source during the coronavirus to keep our business going. We have posted about our hour changes as well as measures taken for social distancing compliance. The Party Source has a main page for both Facebook and Instagram. Our store's cigar department has separate social media pages–"The Party Source Cigars" on Facebook, and @tpscigars on Instagram. We have also continued to promote deals and a few cigars as well. Having an online presence has definitely helped quite a bit, though a lot of newer products haven't yet made it to our website. Once things have settled down, we plan to concentrate more on making sure the website is up to date. We have actually gained a few new customers from other parts of the country as some brick & mortar shops have been forced to completely close during this time. Many have expressed that they are only temporary customers as they will again patronize their local shop once they are able. Personally, I think that is fantastic!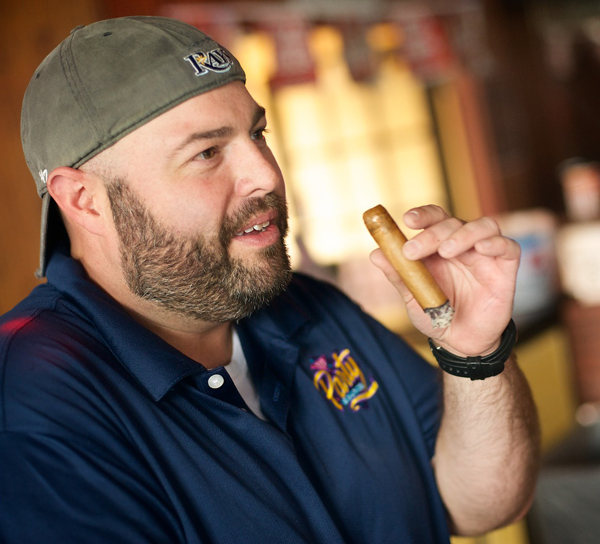 I truly feel for mom and pop shops right now. I am grateful that I still get to come to work every day and earn a paycheck. What can all shops do to better prepare themselves? I think social media can definitely help. Remind your customers that you are there for them, even if you can only do curbside and/or delivery. And I know some are hesitant to do it, but run a sale. Even for a company our size, cash-flow is extremely important right now. If we lower the margins on a few things to increase the amount of product going out the door, it translates into more dollars going into the cash register. The pandemic has also made me take a long hard look at some slower moving products. We love having a large selection of product, but is it really worth having things that just sit on the shelf collecting dust? Sometimes it might be best to close those products out at low pricing to get your money back and try the next hot thing or maybe just have a little more cash on hand to stock up on proven sellers.
– Contributed by Nick Douglas, humidor manager/buyer for The Party Source in Bellevue, Kentucky.