"To be successful as a tobacconist you've always got to consider how to keep your business fresh," Kepler explains. "I want to continue to sell cigarettes, mass market cigars and RYO, along with premium cigars and vape products, because those first customers allowed me to build my business. They have been loyal to me, and I want to be loyal to them."
Today's Smokers Choice is truly a tobacco emporium that has become a destination location. It's not unusual for a customer to drive several hours to visit the store because of its unmatched inventory. Specialty cigarette brands, such as Nat Sherman and Dunhill, are available at the store, alongside Marlboro and Camel. RYO brands such as Gambler and OHM are stocked next to a big selection of Swisher Sweets, Garcia y Vegas and White Owls. Pipe tobaccos from Lane Limited and Peter Stokkebye sit among a selection of humidors from Craftsman's Bench and Xikar cutters and lighters. The humidor is stocked from floor to ceiling with cigars retailing from as low as $4 to as much as $20 and beyond.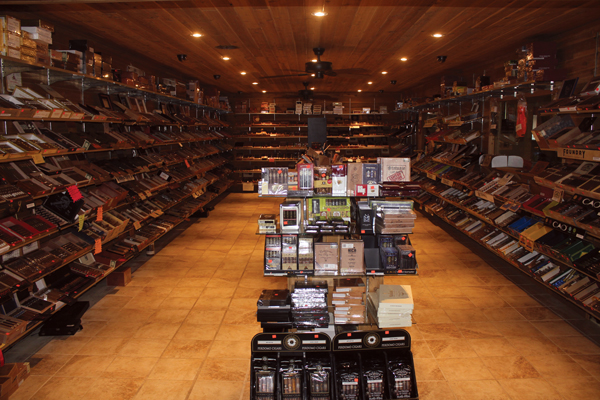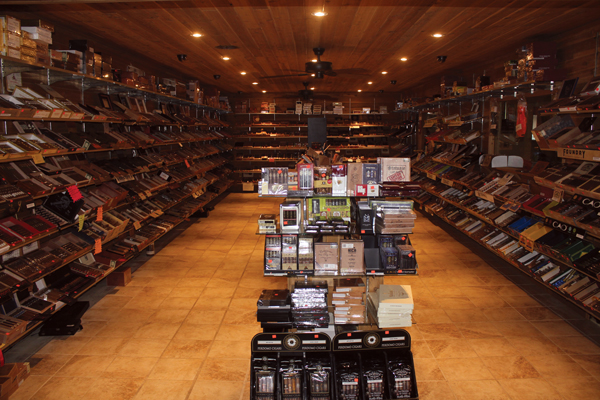 Going the Extra Mile
Having gotten into the tobacco business by opening a discount cigarette store, Kepler has always been mindful of keeping prices low and offering the widest selection of product available. As consumer interests changed, Kepler changed his business model as well and also expanded his product selection.
"I started as a discount tobacco store, and then I diversified from that into adding more premium tobacco categories. Now I've gotten into cigar bars. I probably wouldn't have survived if I hadn't diversified and added higher profit margin products. You've got to be flexible to make it in this business."
This story first appeared in the January/February 2018 issue of Tobacco Business magazine. Members of the tobacco industry are eligible for a complimentary subscription to our magazine. Click here for details.
– Story by Stephen A. Ross, senior editor of Tobacco Business Magazine