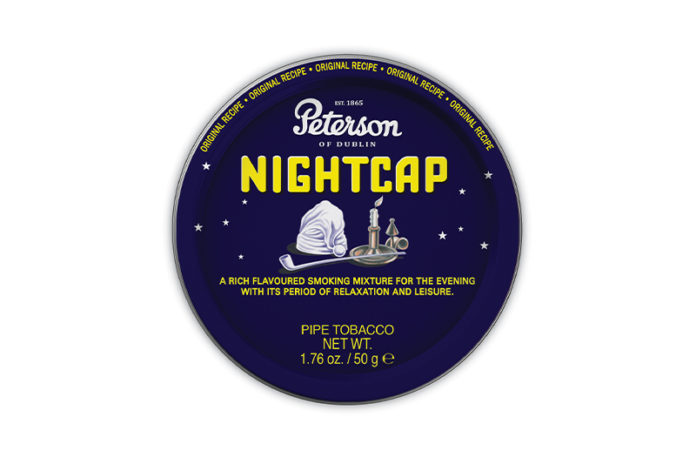 In 2018, Scandinavian Tobacco Group Lane Limited (STG) acquired the entire Peterson pipe tobacco portfolio. Although STG's primary focus has been cigars, pipes and pipe tobacco have also held an important place within the company's tobacco business. As many pipe tobacco manufacturers have scaled back in recent years or left the market entirely, STG has doubled down on its pipe tobacco business and well-known pipe tobacco brands like Peterson.
"There are only a few manufacturers left who are serving as caretakers of the pipe tobacco category. We feel a sense of responsibility to be good stewards of the category, to keep it fresh and engaging for pipe enthusiasts, and we take this responsibility seriously," explains Max Stokkebye, pipe tobacco brand manager at STG.
The reaction to Peterson pipe tobacco among retailers and pipe consumers has been, as
Stokkebye describes it, "tremendous," particularly as it relates to the former Dunhill brands. STG reports that its volumes for Peterson pipe tobacco have grown exponentially and that the company is selling more Peterson pipe tobacco now than it did prior to the year when the brand was originally discontinued.
"During the year that the former Dunhill blends were off the market, there was a lot of pent up demand for the product," says Stokkebye. "Today, demand and loyalty to the brand remains sky high, even though it had been off the market for the year. People were waiting and hoping that someone would bring the Nightcap blend back. Now that we have it back full time, it's more popular than it's ever been in recent history, with no signs of slowing down."
This year, the Tobacco Business Awards added a new category, Pipe Tobacco Blend of the Year, which was won by Peterson Nightcap. This pipe tobacco blend is your quintessential English blend. The Latakia is prominent, but overall there's a balance to all the tobaccos used in the blend. The Virginia tobacco adds a balance and sweetness to Peterson Nightcap, the Oriental tobacco gives it a hint of floral notes, and the Perique adds a nice element of spice. Together, these tobaccos combine to deliver a balanced, satisfying and complex smoking experience for pipe enthusiasts. With 2020 forcing many to stay at home due to the COVID-19 pandemic, pipe smokers had ample opportunity to rediscover Peterson Nightcap, propelling it to the top of its category in this year's awards.
"There is so much heritage and nostalgia around this particular blend, and I think it offered a comforting escape for a lot of pipe smokers during a very challenging time," says Stokkebye. "When we go through times like we had, we seek things that bring comfort and stability and often reach for the things we know and love the most. This blend offers a timeless experience that can always be counted on. I know I found myself thinking, 'The world may be crumbling, but I still have Nightcap in my pipe.'"