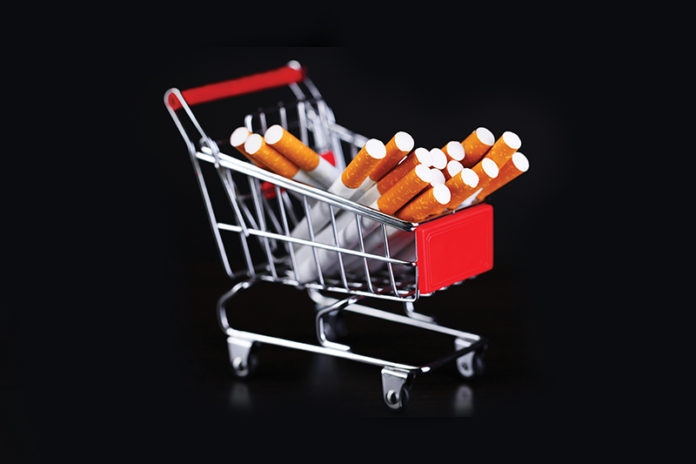 Earlier this year, at the 2019 Tobacco Plus Expo (TPE), Convenience Store Products (CSP) magazine hosted a panel discussion titled, "Best Practices: Executing Core Tobacco Categories in the C-Store Market."
This panel was moderated by Angel Abcede, senior editor and tobacco editor at CSP magazine, and also included panelists Bill McCloskey, chief operating officer of Rmarts; Paul Casadont, president of ExtraMile; John Zikias, president of Jaz Enterprises; and Henry Roemer, an attorney with Finger, Roemer, Brown and Mariani LLP, a law firm based in Winston-Salem, North Carolina. This panel explored the current business conditions faced by the convenience category, the impact of flavor bans, and the changing landscape of the tobacco category in c-stores as the popularity of new products like CBD continues to rise.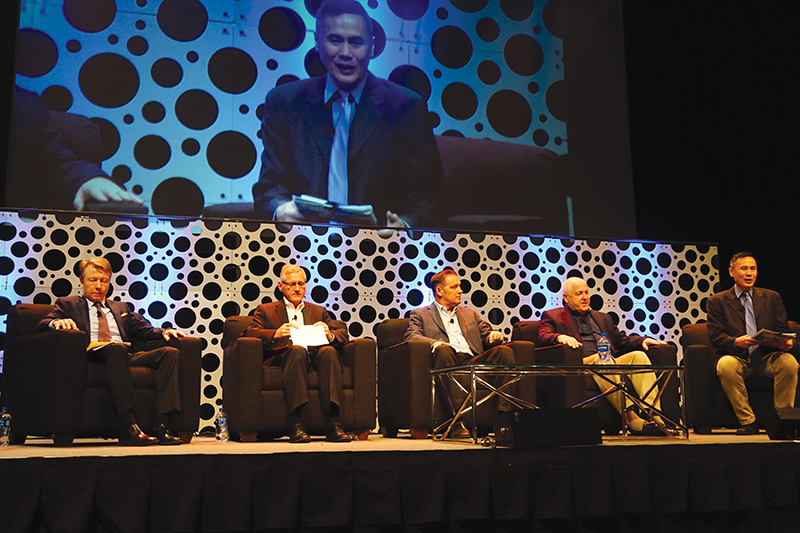 Leveraging Big Data
One of the insights to come out of the panel discussion was that the tobacco consumer is typically a big convenience store consumer as well. According to Technomic, a c-store insights platform from CSP magazine, a tobacco consumer will visit a c-store more often than the regular c-store customer, and they will also buy more products and may even be more brand loyal. For the c-store channel especially, the tobacco user is paramount.
Retailers are capitalizing off of tobacco consumers with rewards and loyalty programs. According to McCloskey, Rmarts' loyalty program involves all the stores providing Altria scan data that enables them to offer discounts on Marlboro products. The company has seen positive results so far on the discounts, so much so that Rmarts rolled out other loyalty programs for other leading tobacco brands, such as Newport and Camel. Providing tobacco companies with scan data enables c-stores to be more competitive.
Another area in which data plays a big part in the success of the c-store business is product management. Casadont said ExtraMile performs a SKU rationalization of the product mix in its tobacco products at least once a year. It also keeps an eye out for new products to bring in based on its findings. Casadont touched on the importance of the back bar area, a part of the store where tobacco products are displayed.
"We've started to reduce the number of facings of traditional cigarettes in that back bar and have continued to add some of the new products that have been developed in vaping or noncombustibles because we know that the traditional cigarette consumer is limited in where they can consume and so forth, and they're buying additional products at the same time within the tobacco category," said Casadont.
Zikias added that his business handles SKU rationalization a bit differently, basing it on the different subcategories of tobacco products. With machine-made flavored cigars being released regularly, Zikias' company looks at the various SKUs it carries of these products more often; snuff and cigarettes are reviewed at least once a year if not more.
"It's interesting how when you really drill into the data, you start seeing where its products have somehow crept into your stores, and it's not selling but taking up inventory and space. But then you also find in certain stores that do very well on one particular brand," he explained. "When you're looking at your SKUs you want to get rid of the slow sellers, but you also have that one customer in that one store you want to try to find a way to accommodate. It's really just managing that back bar's shifting. We've been shifting as we've seen stores selling more vape products and more cigars that will cut back on the cigarette combustible space and add more space for those other categories, but it's a really slow process because of the fixturing."
Category management, loyalty programs and scan data all offer retailers the opportunity to work with key tobacco suppliers. Different manufacturers have their own set of tools and resources, such as planograms, that can help retailers better manage their tobacco products and the space they are displayed in.
C-Store Market Trends
One of the biggest changes sweeping the convenience store category is the emergence of the polyuser. Cigarette smokers who used to smoke only cigarettes are now participating in multiple categories—they are vaping, they use snuff, and they may buy the occasional cigar. McCloskey says that it's important now for retailers in the c-store category to recognize this new customer base and to work to adapt their retail operations to serve and attract these users.
"We're finding great success through good cashier knowledge of the category, and that's the key—they want to know what's coming out there, and we want to have all the new brands that are there and the new types of concepts," McCloskey explains. "Zyn, for example—[Swedish Match's] new packet of nicotine. We were one of the first ones in the country to get it, and it's done very well."
The tobacco category—including traditional cigarettes, cigars, smokeless products, vapor products and e-cigarettes—led the growth for ExtraMile c-stores across the nation in 2018, according to Casadont. Growth slowed in 2018 as more states began to impose flavor bans, but continuing to change and adjust the product mix in the stores helped stave off big losses. Zikias, however, saw the opposite occurring in his business. Sales were slower at the start of 2018 but picked up toward the end of the year. It was the loyalty programs of other competing businesses that Zikias' business had to overcome. Once his business began participating in R.J. Reynolds' loyalty program, he began seeing sales volumes return.
"Cigarette volumes are good, snuff is up—not significantly, but in the 5 to 7 percent range," Zikias explains. "Machine-rolled cigars are still where we lead the market in sticks per store per day by more than twofold. We're still seeing good 7 to 10 percent growth in cigars, led by Middleton, surprisingly right now."
McCloskey spoke on the importance of organizing and optimizing the back bar area. Many retailers have turned the front counter into a catch-all when it should be organized so that consumers can easily pick out which cigar, cigarette and vapor products a store has to offer. Casadont pointed out that price is still an important factor for many consumers, especially in terms of cigarette products. Premium cigarettes are still performing well for many c-store retailers, and the panelists associated this trend with incomes starting to rise and the economy doing well. When it comes to adopting new categories of products, the convenience store industry tends to be very quick and open to trying new things, though all of the panelists caution others about jumping in too quickly with emerging markets like CBD.
"I think there's got to be a lot of consumer education. I think there's going to have to be a lot of retailer education and just really getting consumers to understand that this isn't maybe a bad thing. That it's got some real benefits, but it's going to be a challenge," Zikias explains.
"We love innovation, but we're staying away from CBD at the moment. We're going to let things play out a little bit more, and we'll let somebody else cut their teeth on it before we jump into it. There's just too much uncertainty right now, and so we're going to take a little bit of a backseat on this one and see what happens," added Casadont.
Roemer, who represents manufacturers like Kretek International that distribute products to the c-store channel, added that his clients' success in the convenience store category is usually a matter of how savvy they are and how well they can adjust to the economic forces in the market. While the U.S. Food and Drug Administration (FDA) and other governing bodies continue to increase pressure on those operating in the c-store channel, it's important to stay ahead of the curve in order to experience success. This, however, can be a frustrating and challenging process due to how quickly things can change.
Seeking a Level Playing Field
What many of the panelists agreed on was the need for a level playing field for retailers in the c-store space. Retailers don't want to be singled out in a negative way. One example of this is how age restriction is handled within a state. One city or town could decide to raise the minimum purchase age to 21 years while others may keep it at 18 years. For c-store operators that have multiple stores located in close proximity but in different municipalities, having to adjust to different rules and regulations rather than having one set of rules to have to adapt to makes doing business a challenge.
Another issue c-store retailers are facing is the role the FDA and the government in general are playing in the c-store industry. Retailers are not always sure which products they can sell and which products are prohibited. Flavor bans, such as the ones introduced in Michigan and New York, make it a challenge to choose which products to invest in and carry, or to determine which ones are allowed to be sold in different municipalities. Even rules requiring certain warning labels on products, such as those containing nicotine, make it challenging for retailers to keep up with which manufacturers are abiding by the regulations and laws and which are not. The lack of clear guidance from the FDA creates trouble for the manufacturers that ends up trickling down to the retail level. The FDA's slow pace to review and approve new products, like the IQOS, which took nearly two years to gain approval from the FDA, prevents c-stores from benefiting from the latest and greatest products.
This story first appeared in the November/December 2019 issue of Tobacco Business magazine. Members of the tobacco industry are eligible for a complimentary subscription to our magazine. Click here for details.
– Story by Antoine Reid, senior editor and digital content director for Tobacco Business Magazine.