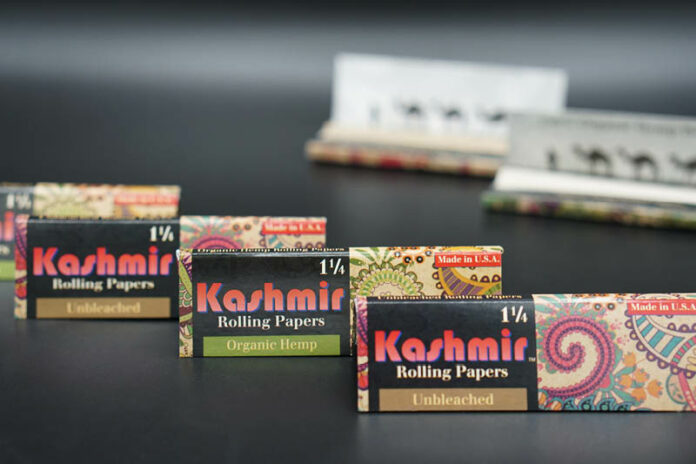 How would you describe your current customer base? What are you doing to attract new customers? These are questions every retailer should be asking themselves on a regular basis—and they are questions you're likely to be asked by Inter-Continental Trading USA when speaking to them about the tobacco and vapor products they have to offer.
How to Introduce New Products
Although it may sound cliché, Inter-Continental Trading has become a one-stop shop for retailers over the years. Products such as OHM pipe tobacco and Shargio cigarette tubes, as well as the acquisition of the Daughters & Ryan and Roxwell brands have all made Inter-Continental Trading a market leader with products that appeal to a wide audience of customers seeking affordable, value brands as well as more premium selections.
While some tobacco retailers prefer to specialize in one particular product category, Inter-Continental Trading's president, Shargio Patel, believes offering a diverse selection of products is the winning strategy in today's competitive retail landscape.
"Offering a little more variety is always beneficial as tastes and trends change, if it's within reason," he says. "Giving customers a reason to shop at your store versus the place down the street that stocks the same brands can turn your shop into more of a destination. It can also lead to the feeling that your store truly caters to your customers' needs instead of just stocking the bare minimum."
Bringing in new products always feels like a gamble, and in today's economy, taking any risks in business is a tough ask. Patel and his team at Inter-Continental Trading push and promote a wide range of products each day and work with different retailers on a regular basis. With their unique portfolio of tobacco and vapor products, Inter-Continental Trading typically recommends the following three simple tips to introducing new products to a store's customer base:
Engage with your customers. Make them fully aware of the new products and their benefits or special/limited time offers. "All too often, retailers take a 'stock it and they will come' approach and then wonder why it's not moving," Patel explains.
Make sure your store's new products help fill a need, whether it be a price point or a trending product.
Make a little extra marketing effort by engaging on social media or creating an eye-catching in-store display. The goal of your marketing efforts should always be to make the new product a "must-have" item.
Retailers looking to expand their store's product offerings can do so with ease with help from Inter-Continental Trading. Patel's company has over 50 grandfathered tobacco and cigarette tube products, giving retailers a greater level of confidence that the products they bring in through Inter-Continental Trading will be available for the foreseeable future. Inter-Continental Trading also monitors the changes in the marketplace to ensure it has something timely and in demand to offer consumers. For example, after witnessing explosive growth in the cannabis market, Inter-Continental Trading developed its own U.S.-made rolling paper brand, Kashmir Organic Hemp and Unbleached Rolling Papers. In addition to these products, Inter-Continental Trading's Kashmir Pre-roll Tubes have since become bestsellers for the company after their introduction.
"In the last five years, Kashmir has become the fastest-growing rolling papers brand with papers in virtually every size, an accessory line that boasts over 75 products and the 2022 launch of our American-made Kashmir Pre-rolled Cone line," Patel explains.