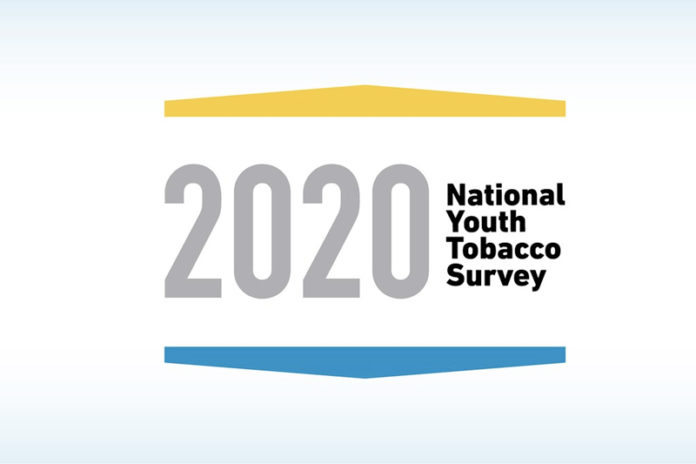 According to the latest National Youth Tobacco Survey (NYTS), 1.73 million fewer middle and high school students used tobacco products in 2020 than they did in 2019. Most of the decline in usage was in the e-cigarette category, while other combustible tobacco products also saw significant decreases. Teen cigarette smoking remained consistent between the two years, as did hookah, pipe tobacco and heated tobacco use, according to the same survey.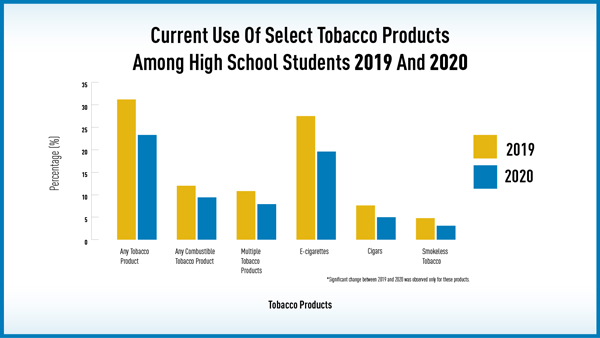 Despite the decline in tobacco usage, the U.S. Food and Drug Administration (FDA) stated that it was still concerned about the 24 percent of high schoolers and 7 percent of middle schools that currently use tobacco products. When speaking of the survey results, the FDA re-stated its stance that e-cigarettes remain a public health issue that impacts youth, families and communities, a sentiment the agency has held for some time and used to set its focus in terms of regulations and enforcement in recent years.
The FDA highlighted several findings when reviewing the survey's results it relates to e-cigarettes. First, the FDA attributes the regular use of e-cigarettes among teens to a dependency on nicotine. According to the results of the survey, 40 percent of high school e-cigarette users used e-cigarettes 20 or more days out of the month, with a quarter of them using e-cigarettes ever day. Middle schoolers were found to have used e-cigarettes 20 or more days in a month, with 10 percent of them using daily. Also, flavors played a role in the e-cigarette appeal among youth with 8 out of 10 current youth e-cigarette users stating that they used flavored e-cigarettes. The most common flavors used among high school students were fruit (73 percent), month (56 percent), menthol (37 percent), and candy (23 percent).