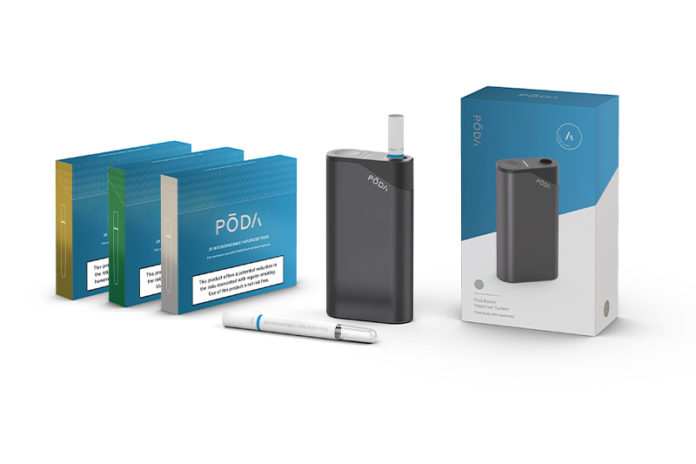 Poda Holdings, Inc. has entered into a definitive agreement with Altria Client Services, a subsidiary of Altria Group, Inc., to sell all of its assets and properties used to develop, manufacture, and market multi-substrate heated capsule technology. This includes Poda selling its patents related to heated capsules and Poda's exclusive, perpetual license of certain of the patents pursuant to an amended and restated royalties agreement dated April 12, 2019 for a total purchase price of $100.5 million, subject to certain adjustments and holdbacks.
"This agreement represents a significant milestone for PODA and its employees," said Ryan Selby, Poda's CEO, director and chairman of the company's board of directors. "Our teams have worked diligently on this technology since the Company's inception, and we believe these agreements maximize its value for the Company and its shareholders."
Poda Holdings makes biodegradable, heat-not-burn (HNB) capsules, which has the potential to reduce the risks associated with combustible smoking products. The company's patented HNB system uses proprietary biodegradable single-use pods that are both consumer and environmentally friendly. Poda's HNB platform prevents cross-contamination between the heating devices and the pods. This eliminates all cleaning requirements and provides users with a convenient and enjoyable smoking experience with reduced risks.
Poda's patented heat-not-burn technology makes it a strategic buy for Altria who has been making investments outside of traditional combustible tobacco products. Altria has a licensing deal in place that enables it to distribute Philip Morris International's IQOS in the U.S., through a patent infringement case ruling has temporarily prevented the company from importing the popular heat-not-burn device into the U.S. [read more here]. This new purchase agreement with Poda Holdings could give Altria another way to take part in the U.S.'s growing HNB market.
For all the latest news from Poda Holdings, visit poda-holdings.com.