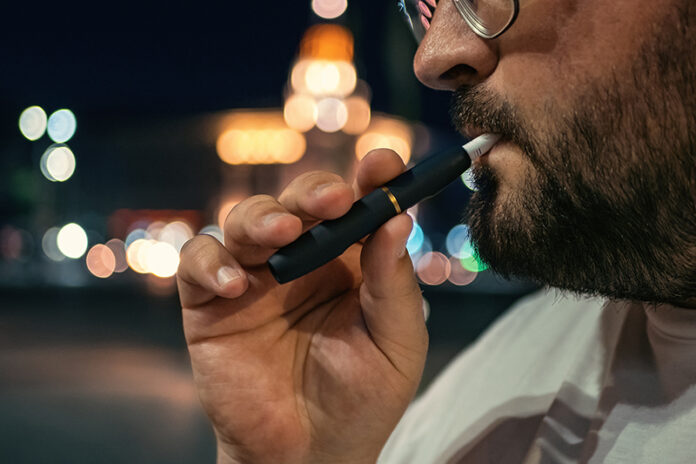 Heated tobacco may not have yet fully caught on in the United States but it's already a big business for tobacco companies in international markets. The European Commission, however, wants to put an end to this new product category's popularity in the name of public health.
Heated tobacco products heat processed tobacco leaf to create an aerosol that is inhaled into the lungs. These products are sometimes marketed as "heat-not-burn" products and come in different forms including sticks, plugs or capsules that contain tobacco. Some work by heating liquids that create an aerosol that then passes through a tobacco plug to absorb flavor and nicotine from the tobacco. Some have a sealed part of the device that heats loose tobacco. Heated tobacco products are unlike e-cigarettes in that they heat actual tobacco leaf whereas e-cigarettes heat liquids that usually contain nicotine derived from tobacco, flavorings and other ingredients. Since these products are new, the long-term health effects of using heated tobacco products is not yet fully known.
On June 29, 2022, the European Commission announced that it wanted the sale of all flavored heated tobacco products to be prohibited as part of its longterm goal to get tobacco use down to just 5 percent of the bloc's population by the year 2040. According to reporting from Politico, sales of heated tobacco products have skyrocketed in recent years in Europe. As reported in a commission report in June, from 2018 to 2020, heated cigarette sales grew from 924 million to 19.7 billion, accounting for more than a 2,000 percent growth.
The Council and Parliament will be debating the proposal to prohibit the sales of all flavored heated tobacco before it enters into force 20 days after the Official Journal is published. EU countries will then have eight months to transpose the directive into national law and another three months before the provisions go into full effect.