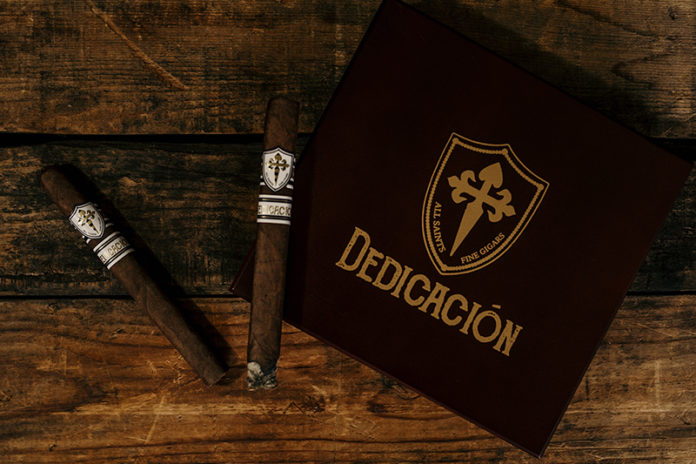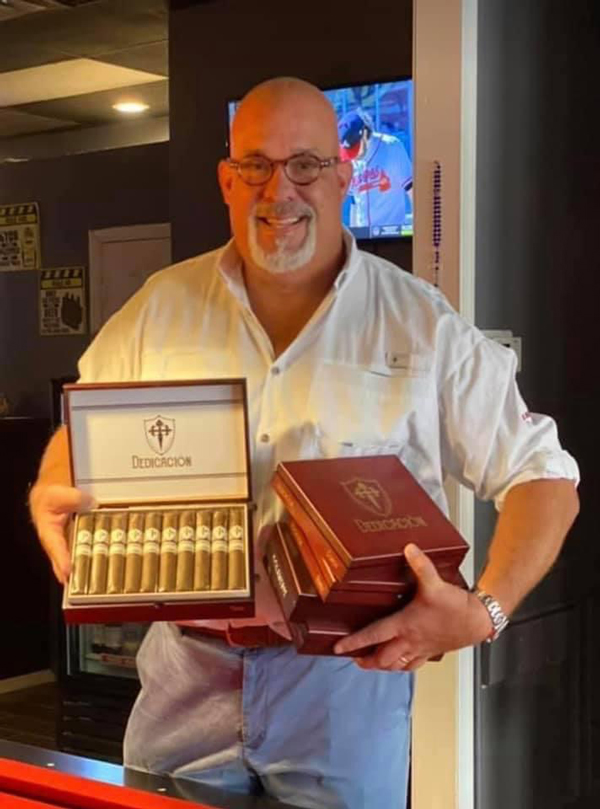 Micky Pegg's first real interaction with cigars occurred when he worked part time on Capitol Hill while attending college. It was the spring of 1989, and Pegg was a junior attending the Catholic University of America in Washington, D.C., and he was in need of an internship to help beef up his resume. Knowing how important an internship was to his future professional career and how impressive time spent on Capitol Hill would be viewed by future employers, Pegg began interning for a senator, unaware of how this would set him up to become a future professional within the tobacco industry.
"If you did a good job, the senator's chief [of staff] would put you in a cab and send you down to Georgetown Tobacco with a fistful of cash to go and pick up cigars," says Pegg. "You got to keep the change, so it was like getting a little bit of a tip. If somebody didn't show up for the cigar, you got to sit in the senator's room and smoke a cigar with those guys."
Cigars brought Pegg into a new world of possibilities. Georgetown Tobacco's owner, David Berkebile, went on to hire Pegg to work in his store, giving him exposure to more cigar brands and experience with sales and marketing by way of in-store events that were held. After working at Georgetown Tobacco for some time, Pegg began working for Davidoff as a sales representative.
"When Davidoff said to me, 'Do you want to be a sales rep?' I'm like, 'So, you're gonna pay me to smoke cigars and go visit cigar shops? I get an expense report?' Like, yeah, absolutely! I jumped all over it."
It was while Pegg worked with Davidoff and traveled to different cigar stores that he learned that each store was unique and had its own personality. "I tend to say that if you've been to one retail shop, you've only been to one retail shop," he says. "There are people that have multiple shops, and the personality of the people that work there, the personality of the consumers, the personality of what they buy in terms of size, the vitola shape and the blends is all completely different."
Pegg's work in sales and marketing at Davidoff led to another opportunity within the cigar industry: national sales manager, and, later, vice president of sales, at CAO Cigars. Pegg had been approached to join CAO by the company's co-founder, Tim Ozgener. Pegg refers to his years at CAO as being some of his best, mostly because of the team that was there, including Jon Huber and Mike Conder, who would later go on to start their own brand called Crowned Heads. While Pegg and the others at CAO had plenty of fun, he also learned a lot from the people he worked with about what it takes to build and maintain a successful cigar brand. In fact, throughout his career in the cigar industry, the teams he's been part of have all taught him different parts of the business that would later help him create his own brand, All Saints Cigars.
"I've been very fortunate, you know," Pegg says of the various teams and people he's worked with over the years. "By happenstance I walked into Georgetown Tobacco and then from there I went to Davidoff. I got to learn about the factories from a very high level from Henke [Hendrik] Kelner and Raymond Scheurer, who was the brand ambassador globally for Davidoff at the time. At CAO, I learned about branding, marketing, blending and choreographing with Perdomo, Plasencia and Torano. Watching Nestor [Plasencia] show us everything from the seed to planting them in the nursery to what it takes to cheesecloth and transport them to the fincas—it was just an amazing experience. Like with the retailers, if you've been to one finca or one factory, you've only been to one finca or one factory. Everybody has a different approach and style. There might be some similarities in the architecture of how they put a cigar together, but there are different ways, things and philosophies of how to do it all."
These different approaches to business and its many facets are inspired by the consumers, who are much more educated and invested in the tobaccos that are grown and the brands that are making cigars today. Consumers are expecting manufacturers to bring something to the market that's going to be enjoyed, while retailers want products that they can easily sell.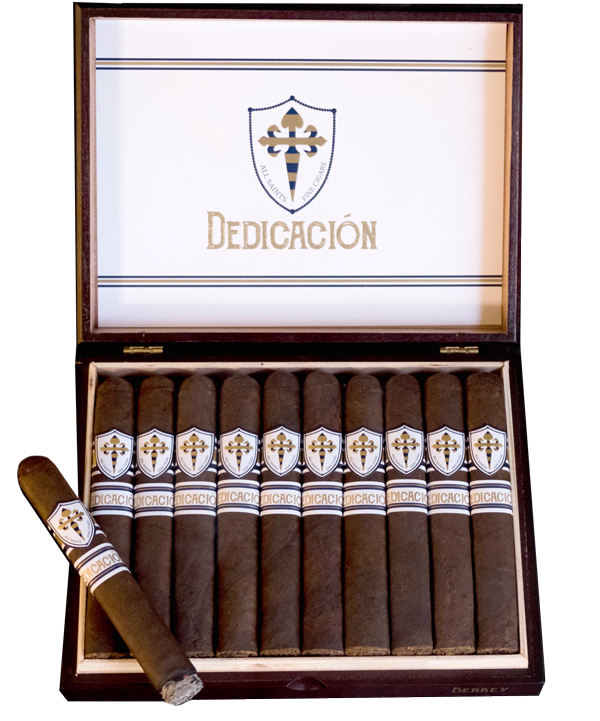 What's in a Name?
Pegg left the cigar industry soon after CAO was acquired in 2007, but his departure was brief. At the time, Pegg felt that after all of his experiences working in the cigar industry there wasn't much else left for him to do. Although Pegg had an idea for his own brand, at the time he wasn't ready to be a brand owner just yet. He began selling mutual funds for Lincoln Financial and went a year without smoking a cigar.
Even though cigars appeared to be part of Pegg's past, he still thought about his time and experience in the industry often, so much so that he often would think about the similarities between mutual funds and cigars. Cigars were composed of wrapper, binder and fillers. In the world of mutual funds, stocks could be viewed as the filler. Binders, Pegg felt, were specific stocks, such as Apple, while the wrapper was the style one took when putting together a mutual fund. It was clear that no matter how much time he spent away from the industry, cigars were always on Pegg's mind, and a return to what he loved was on the horizon.
Pegg knew he couldn't do it alone, so he brought on two partners, Frank Layo and Martin Corboy, to help him start a cigar brand of his own. The three business partners began working diligently on their brand's first cigar blend, a process that was delayed slightly in 2018 by the civil unrest taking place in Nicaragua. Pegg knew that who he partnered with for the production of his soon-to-be company's first cigar was going to be important, so he sought the help of Rocky Patel.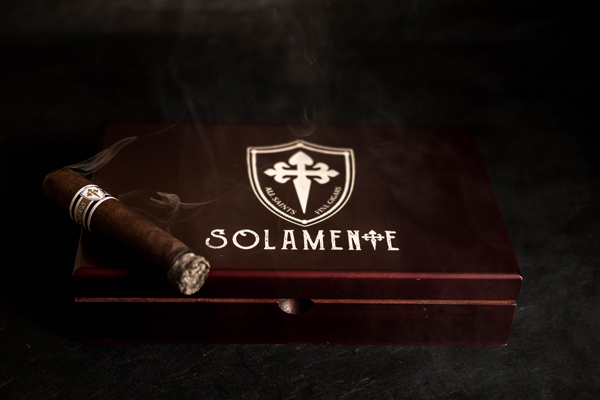 When he discussed the idea of starting his own brand and using one of Patel's factories to help create the blend, Patel offered to help Pegg because of his reputation of hard work and years of work in the industry. With the help of Patel's Tabacalera Villa Cuba S.A. (Tavicusa) factory, the group was able to bring their first cigar to market in 2019, the limited edition Solamente, which was offered in just one size. In April 2020, the group introduced its first regular production line, Dedicación.
Dedicación's blend consists of a Mexican San Andrés wrapper and Nicaraguan tobaccos that make up the binder and filler. The Dedicación line was inspired by various meaningful people in Pegg's life, supporters, those working at the factory level and all of the mentors that shaped Pegg's career, including David Berkebile, Walter Gorski, Cano Ozgener and George Brightman. Each size in the Dedicación line—Berkey, Commandant, Huge and Coach—is named after a specific person in Pegg's life. With the cigar blends settled on, all that was left to do was name the company itself. Because the different people that inspired the Dedicación line were all "saints" in Pegg's life, it seemed only natural for the company's name to also be inspired by them, so he chose the name All Saints Cigars.
"Martin looked at me, and he goes, 'Well, Micky, you're Saint Michael. Frank, you're Saint Francis.' And then he goes 'All Saints!' We all were like, 'Oh, wow. We like the name of it.' And we looked at Martin and said, 'There's no Saint Martin!' He goes, 'Yeah, there is—there's an island named after me!' We all start laughing, and that's what stuck."
Though All Saints Cigars launched in late October 2019, the official launch date of the brand is listed as Nov. 1, 2019, which is All Saints' Day.