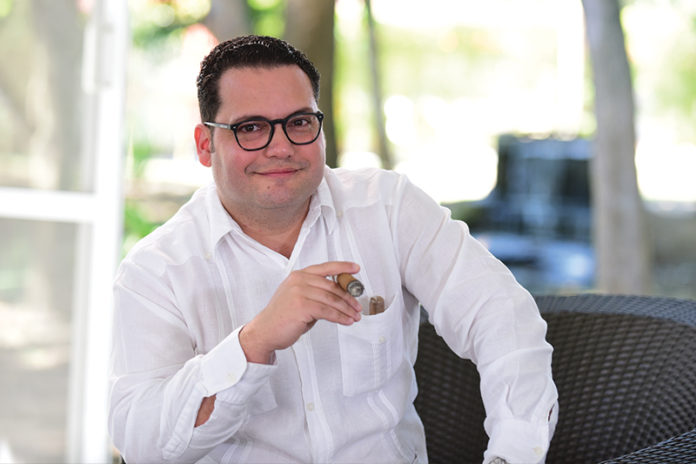 Tobacco Business Magazine recently spoke with several manufacturers to put together this special editorial feature on the Dominican Republic's tobacco products. Here's a look at Oettinger Davidoff AG and Gurkha Cigars.
Oettinger Davidoff: From Crop to Shop
When Davidoff left Cuba and started to produce its cigars in the Dominican Republic in 1991, new considerations had to be taken into account. Dominican tobacco was much lighter in taste compared to Cuban tobacco. This allowed the brand to develop exceptionally smooth and creamy cigars that have become much-loved best-sellers in the premium cigar world. It also led the company to innovate in order to be able to add more intense blends to their portfolio. Over the years, the company has created a variety of seeds that allow it to grow a variety of tobaccos with different strengths, flavor profiles and complexity, as well as to create exciting new taste stimulations, thanks to the expertise of its master blenders.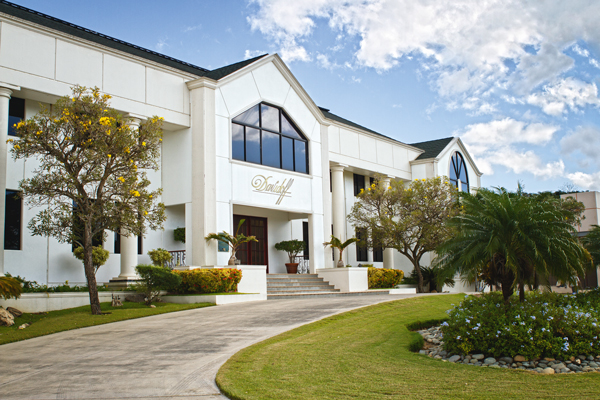 Oettinger Davidoff has become an expert at growing and blending the finest tobaccos, including many Dominican cigars. The company's most popular Dominican cigars include the white label Davidoff Cigars and its Avo, Griffins, Zino, Zino Platinum, Cusano and Private Stock brands. Davidoff's cigars are produced by "CIDAV," the Davidoff tobacco, blending and innovation center, while its other brands are made at the "OK Cigars Factory"—both located in Villa Gonzalez, Santiago de los Caballeros. Since 1991, Davidoff has found that the Dominican Republic's rich soils and climate conditions help make unique and memorable cigars. But this hasn't stopped the company from also exploring other tobacco origins. Over the past six years, Davidoff launched a series of cigar lines with tobaccos from Nicaragua, Brazil, Ecuador and Mexico, among other countries. For the company, there are no boundaries when it comes to terms of searching the globe for new tobacco origins or new hybrid seeds to blend them into uniquely flavored cigars.
Davidoff grows almost all tobacco in the Cibao Valley, which is located between the central and northern mountain ranges of the Dominican Republic. It also produces a rare tobacco within the Yamasa region, where the tobacco plants benefit from unique swamp-like soil conditions and from longer daily sun exposure. Davidoff also has its own farm and 70 contract farmers spread over eight growing areas throughout the country. The company supplies the farmers with tobacco plants and fertilizers corresponding to their farm's specific soil conditions, and then it sends teams of expert agronomists up and down the region to make sure the crops are being properly nurtured from the moment the seeds are planted through the moment the tobaccos are harvested and placed in the curing barns.
"The unique approach of our company in the tobacco culture is anchored in our crop-to-shop philosophy," says Hamlet Espinal, Davidoff's head of global production.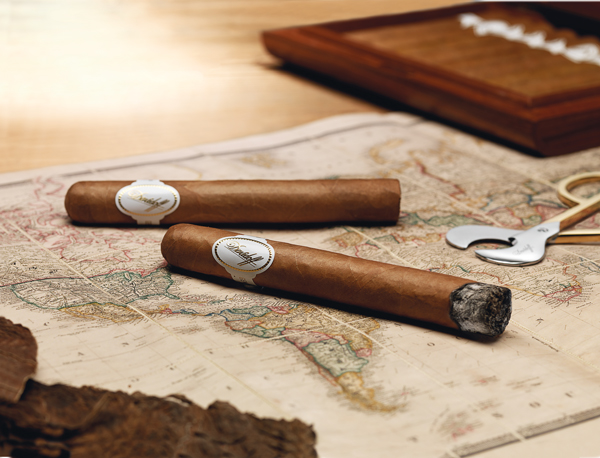 Espinal oversees Oettinger Davidoff AG's production centers in the Dominican Republic and Central America. He oversees a team of more than 1,500 employees based in the Dominican Republic and is also responsible for Tabadom Holdings, a subsidiary of Oettinger Davidoff AG. Another key figure in Davidoff's Dominican operation is master blender Eladio Diaz, who celebrates 59 years working in the tobacco industry this year. Diaz's understanding of the different tobacco types and the country's climate makes him an expert in Dominican tobacco and beyond, and it enables him to create cigar blends that are both balanced and stimulating to the palate. Another crucial factor in Davidoff's handling of its cigars is time, reflecting the company's motto: "Time beautifully filled."
"In the world of tobacco, time is of tremendous importance," says Espinal. "Perhaps for this very reason, the quintessence of tobacco can be found in the Caribbean. Eladio Diaz not only deals with the design of fine cigars or new tobacco blends from all corners of the world but also creates units of time that are sent in all directions so that aficionados at home, at social events or among friends can enjoy this luxury of time."
Production of Davidoff's cigars takes roughly five years from seeding and harvesting to the point when the cigar is actually crafted and rolled. Depending on the result the company is aiming for, the aging process can take up to 20 years, requiring dedication and patience from the company. Dominican tobacco is just one of Davidoff's areas of expertise, as its agronomists and master blenders have strived to study and become experts in tobaccos from around the world in order to offer cigar smokers new and exciting smoking and taste experiences.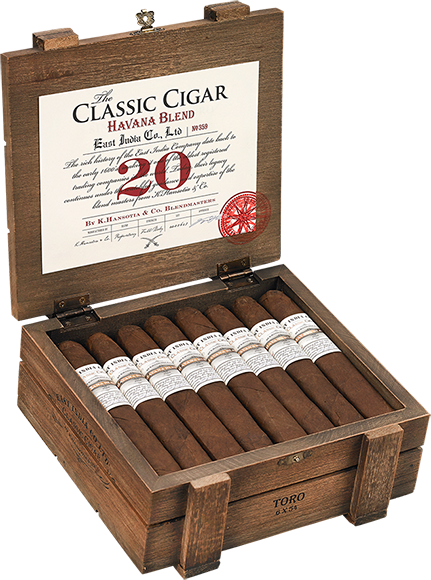 Gurkha: The Art of Blending
Gurkha Cigars doesn't have its own factory in the Dominican Republic, but it partners with Tabacalera Las Lavas, Bluestar, PDR and Tabacalera LYC to produce some of its most popular cigar lines, including Cellar Reserve, Grand Reserve, Ghost and 125th Anniversary. The Dominican Republic is ideal for Gurkha due to the quality of the country's tobacco and its infrastructure, making it better suited for its cigar production than Nicaragua and Honduras.
"We depend a lot on the local factory's master blenders because they know their product best," explains Christine Martinez de Castro, Gurkha's director of marketing and public relations. "We have several in-house guys that also work with them in the blending process, and it becomes a true collaboration."
Flavor is crucial for Gurkha when developing blends. Over the years, the company has come to understand that the U.S. cigar enthusiast is among the largest consumer markets in the world and that the typical cigar smoker prefers strong, bold blends. Gurkha Cigars' blends strive for complexity and unique flavor profiles. Gurkha curates tobaccos from all over the world that pair well with the Dominican Republic's typically mild tobaccos. The company often encourages retailers and consumers to visit the factories in the Dominican Republic in order to understand that the making of a cigar is both a personal and artistic process and far from a cookie-cutter process. Cigars like Gurkha's are made with Dominican tobacco that has been carefully taken care of, watered and grown, dried, aged, cured and crafted, making the finished cigar a piece of artwork rather than just a mass-produced product.
This story first appeared in the March/April 2019 issue of Tobacco Business magazine. Members of the tobacco industry are eligible for a complimentary subscription to our magazine. Click here for details.
– Story by Antoine Reid, an editor and digital content director for Tobacco Business Magazine. You can follow him on Instagram @editor.reid.