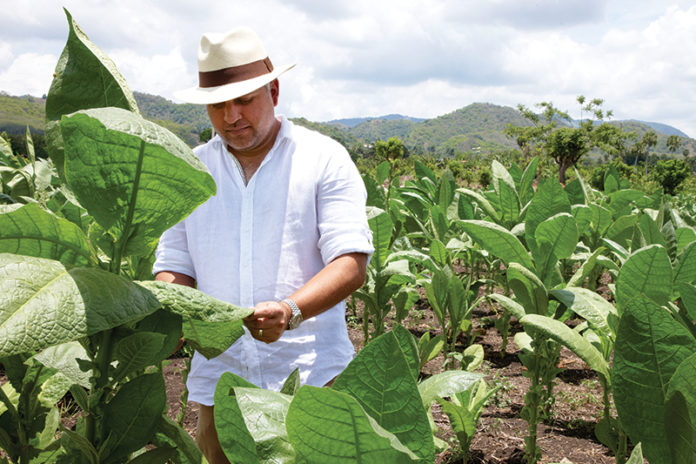 Tobacco Business recently spoke with several manufacturers to put together this special editorial on the Dominican Republic's growers and manufacturers. In you case you missed it, read part 1, part 2, and part 3.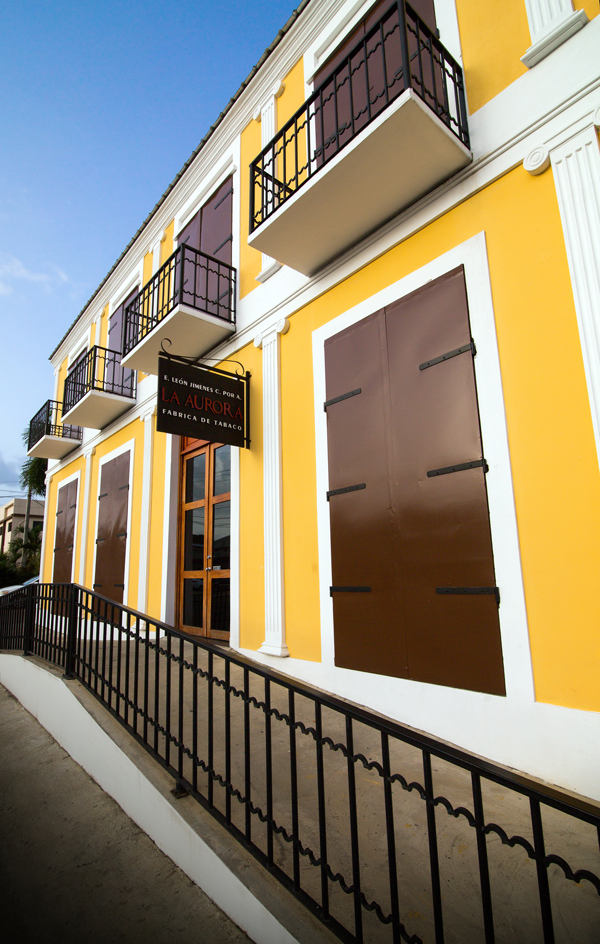 La Aurora: A 115-Year-Old Passion
La Aurora Cigars has been making cigars in the Dominican Republic for 115 years. Cigars aren't just a business for the Leon family—making them is a tradition that dates back to 1903, when the business was launched by Eduardo Leon Jimenes.
"I can say that I have been linked to the world of cigars practically my entire life because I have always seen the passion and love that my father and my uncles felt for this art," comments Guillermo Leon, president of La Aurora Cigars. "I inherited and learned from them that passion and everything concerning this world, to the point that today tobacco is a fundamental part of my life."
La Aurora was the Dominican Republic's first cigar company, and it has played a crucial role in creating and sustaining the country's deep roots to its history with cigars. One of the great virtues of La Aurora Cigars is that during the course of its long history, it managed to maintain the same traditions surrounding the development of its cigars that it launched its business with over a century ago. Many of the company's craftsmen have remained with the company for decades, and several generations of families have been employed by the company, something Leon considers to be a driving force behind the company's longevity and success.
In addition to family tradition, the indisputable quality of La Aurora's cigars has made cigar enthusiasts seek out many of its highly rated cigars, like the La Aurora DNA, La Aurora 1495 and La Aurora Preferidos. While other companies have struggled with growing Dominican tobaccos that can be used in cigar wrappers, Leon's father overcame this obstacle in the 1960s when he began growing tobacco for the company's wrappers in the family's farm located in the Dominican Republic town of Sabana del Puerto. Over the years, La Aurora has also used tobaccos grown here for fillers and binders in addition to wrappers. Today, it experiments with and researches different seeds to develop cigars with flavorful blends and tasty aromas.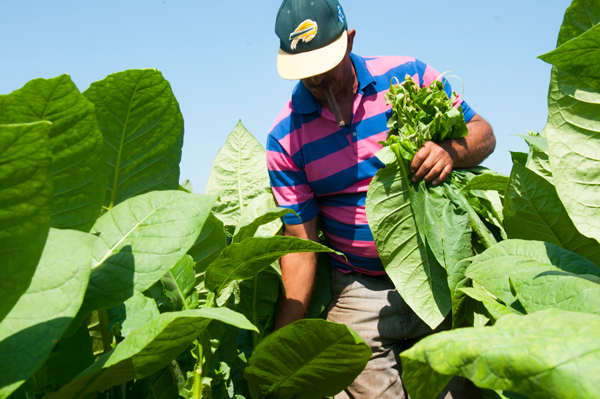 Today, La Aurora also buys tobaccos from Nicaragua, Brazil, Peru and Africa to use with its Dominican tobacco for its many blends created by Manuel Iona, the company's master blender. Iona has over 34 years of experience in the tobacco industry, 24 of those spent perfecting the art of blending while at La Aurora Cigars. After 115 years of business, the company has proven itself to be a key player in the Dominican tobacco industry, with know-how and skilled artisans putting the company and its products on the map.
Royal Agio Cigars: Attention to Detail
Royal Agio Cigars has been producing cigars in San Pedro de Macoris, located in the southeastern region of the island, since 1996. Its factory employs more than 600 people who focus on producing the company's Balmoral and San Pedro de Macoris handmade lines, with the exception of the new Balmoral Serie Signaturas Dueto, which is made in collaboration with Ernesto Perez-Carrillo and produced at his Tabacalera La Alianza factory located in Santiago. Francisco Batista is the company's premium cigar master blender; in addition to blending the company's premium cigars, he also serves as general manager of its boutique factory in the Dominican Republic.
From seed to cigar, the tobaccos used by Royal Agio typically pass through about 300 pairs of hands. For example, it takes approximately seven to 10 years from crop to final product to produce the company's Balmoral Añejo XO line. To really make a Dominican-based blend stand out, the tobaccos used typically require a longer aging time than tobaccos from other countries. Royal Agio has a large worldwide tobacco operation and thus has strong purchasing power that gives Batista access to almost any tobacco grown in the world. Some of these tobaccos are exclusive to Royal Agio, allowing Batista to create blends that are truly unique to the company.
"We purposely do not grow our own tobacco, as we prefer to source the best-quality available tobaccos from around the world in any given year," Batista explains. "We feel that this gives us the opportunity to discover the best there is to be discovered in the world of tobaccos as we develop each of our cigar blends. We then share the end result with cigar lovers around the world in an effort to deliver truly unique cigar experiences that inspire."
When he's working on one of Royal Agio's cigars, Batista focuses on construction, combustibility, taste and aroma, as well as creating a consistent balance. He has come to under-stand that the most successful Dominican-made cigars have these key features and that these are not just optional characteristics—they're required. According to Batista, the key to mastering Dominican tobacco comes down to intimately understanding the different growing regions throughout the country and what their tobaccos can bring to the table from a blending perspective.
"In the Dominican Republic, they don't grow too many varieties of tobacco, so it is critical to match the right tobacco seed with the most appropriate growing areas. This is the foundation for what ultimately becomes the art of blending these unique Dominican tobacco varieties in premium handmade cigars—Dominican Olor, Piloto Cubano and other Cuban seed hybrids," says Batista.
This story first appeared in the March/April 2019 issue of Tobacco Business magazine. Members of the tobacco industry are eligible for a complimentary subscription to our magazine. Click here for details.
– Story by Antoine Reid, an editor and digital content director for Tobacco Business Magazine. You can follow him on Instagram @editor.reid.