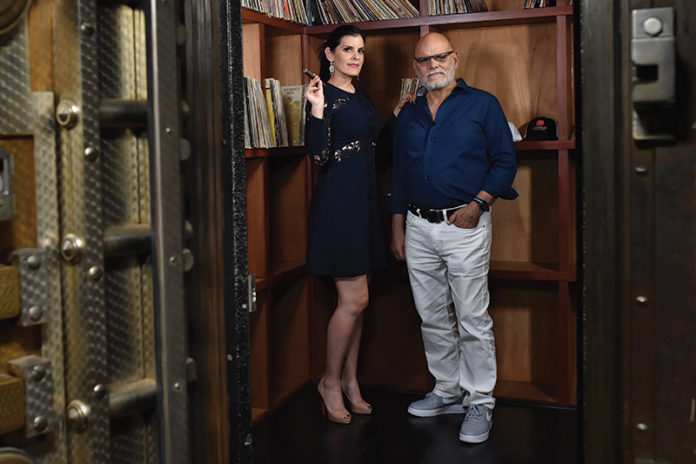 Since establishing EPC Cigars in late 2009 with his children, Lissette and Ernesto III, Ernesto Perez-Carrillo has regularly introduced new cigars—both long-term brands and limited editions—to much acclaim. And this year's International Premium Cigar & Pipe Retailers Association trade show in Las Vegas was no different. There seems to be no stopping the fertile and creative mind of Perez-Carrillo. The maestro behind La Gloria Cubana, one of the world's best-known and most popular cigars, continues to innovate and bring his own unique blending aesthetic to the premium cigar industry.
Unafraid of risks and trusting a storehouse of tobacco knowledge he had racked up over more than 40 years as a cigarmaker, Perez-Carrillo still enjoys making cigars as much as ever—constantly playing with tobaccos until a blend emerges. Passionate? Obsessive? Passionately obsessive? Any of these terms could be used to describe the 67-year-old, and they are the traits that he thinks are necessary to be a great cigarmaker.
"Billy Keene said that to play the blues you have to live it," says Perez-Carrillo, referring to one of his favorite musicians to make an analogy about his work ethic. "To make great cigars you have to really live and want to be a part of it, too."
From Jazz to Stogies
It should come as no surprise to those who know Perez-Carrillo that he would quote a favorite musician to explain his love of cigars, because passions for music and tobacco are intertwined within him. His family's involvement in the cigar industry dates back to 1907, when Perez-Carrillo's grandfather and great-uncle sold cigars on the streets of Havana, Cuba. His father, Ernesto Sr., worked in Cuba as a tobacco buyer before purchasing the small El Credito cigar factory in Havana. Opposed to the Castro regime, Ernesto Sr. was jailed many times, and all of the family's possessions were confiscated. Eventually, the family escaped Cuba and settled in Miami. Nine years after escaping Cuba, Ernesto Sr. scraped together enough money to purchase a cigar factory in Miami's Little Havana neighborhood. He named his new business "El Credito" in remembrance of his lost Cuban cigar factory.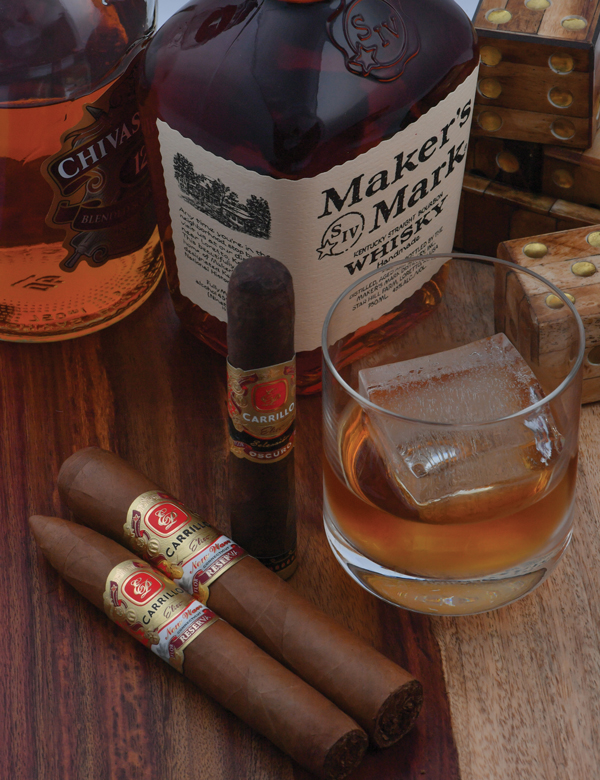 As a young man growing up in Miami, Perez-Carrillo dreamed of becoming a jazz drummer after listening to his first jazz album when he was 15 years old. Despite having started a career working at his family's El Credito cigar factory, Perez-Carrillo moved to New York City in 1976, when he was 25 years old, to pursue a music career. Though he secured a few gigs, he also experienced a number of setbacks. When a promised gig to play with saxophonist Stan Getz fell through, Perez-Carrillo recognized that his career as a musician had come to an end. He moved back to Miami and joined his father at El Credito.
"Once you get involved in tobacco, it keeps pulling you back," Perez-Carrillo explains. "Though my dream of becoming the next Buddy Rich didn't work out, I've got no regrets."
Secure in the knowledge that he had chased his dream, Perez-Carrillo then threw himself into learning the cigar business with the same gusto he had shown in New York City's jazz clubs. After his father's death in 1980, Perez-Carrillo assumed ownership of El Credito.
Trying to replicate the experience he had of smoking a Cuban-made Davidoff cigar, Perez-Carrillo created La Gloria Cubana, an immediate hit among Miami-area cigar smokers. The rest of the country learned about La Gloria Cubana in the early 1990s when Cigar Aficionado gave the cigar high ratings and the Cigar Boom in the United States took hold.