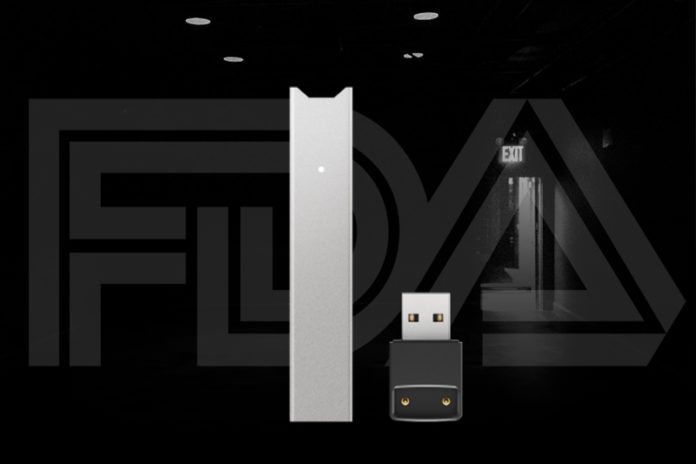 The U.S. Food and Drug Administration (FDA) launched a surprise inspection of popular e-cigarette manufacturer JUUL Labs last week in San Francisco, the agency reported this week.
JUUL has experienced tremendous growth and success in the past year, with many reports easily placing it at the lead in the U.S. among e-cigarette manufacturers [read more here]. With that success, however, has come much scrutiny, with the FDA and its commissioner, Scott Gottlieb, M.D., placing much blame and criticism of the popularity of JUUL with youth on the shoulders of the manufacturers. With JUUL pods containing nicotine, the FDA and Gottlieb have been pressuring the manufacturer to assist in curbing the popularity and access of its device, which looks much like a USB thumb drive, among America's youth. JUUL was one of five manufacturers the FDA asked to submit plans to them for decreasing youth access to its products or face the possibility of having some of its products pulled from the market [read more here].
According to Wells Fargo, JUUL Labs currently occupies 72.2 percent of the U.S. e-cigarette market. It's closest competitor is British American Tobacco who has just 9.5 percent of the U.S. e-cigarette market.