One of the oldest cigar companies in the Dominican Republic is also one of its least famous, but Tabacalera Palma's president, Jose "Jochy" Blanco, is working mightily to raise the company's profile worldwide. For most of its 82 years, Tabacalera Palma did little more than produce rustic cigars for the Dominican market or craft other company's brands.
However, since taking over daily leadership of the company from his father, Blanco has forged new relationships with leading cigarmakers, such as Litto Gomez at La Flor Dominicana; entered into partnerships with other cigarmakers, such as Raphael Nodal with Boutique Blends and Altadis; and launched his own premium cigar brands with the release of La Galera cigars in 2015 and the purchase of Indian Head Tobacco as the distributor for La Galera.
"Although my family has been in tobacco for four generations, we haven't been quite as well-known as cigarmakers with consumers," Blanco explains. "The first two generations were just tobacco growers. My father established Tabacalera Palma to make cigars for the local market in 1936. Because of changes in Dominican culture, our domestic sales significantly went down, so we had to find new markets—that's been my focus ever since joining the family business in the 1980s."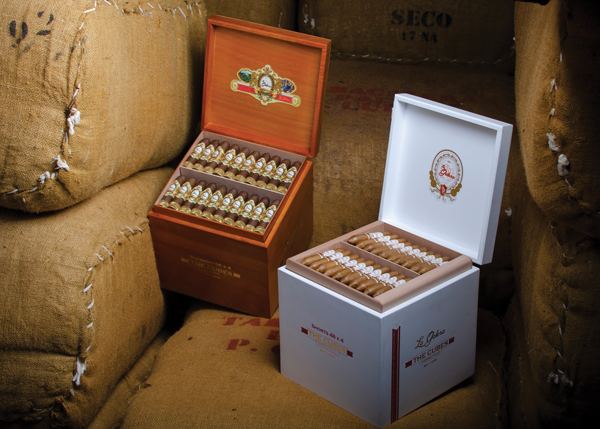 Forging a New Path
In the 1970s and 1980s, the Dominican Republic was experiencing a big cultural shift. In greater numbers than ever before, Dominicans were giving up their farms or agricultural jobs and moving to the country's cities to take up jobs in factories or offices. Wanting to completely forget about their rural past, they yearned to adopt the sophistications of their new city lives. One of the casualties of this burgeoning new urban lifestyle was the large-scale abandonment of smoking native rustic cigars like the ones Tabacalera Palma had been making since 1936. A university student at the time, Blanco recognized that his father would have to change Tabacalera Palma's business model or face bankruptcy and closure.
"I told my father that his business was dying and we had to do something different to gain more customers," Blanco explains. "The local cigars for the Dominican Republic were only one blend, and they were made only with Piloto tobacco. That market disappeared as more people in the Dominican Republic moved from the country into the city. The economy changed a lot, and they changed jobs. They had worked on the farms smoking those rustic cigars all the time; then they moved to the city and their jobs were different, and they thought cigarettes were more sophisticated, so the market for our original cigars went down. I asked my father to allow me to go to Miami to buy some cigar molds, and I began a small production of these cigars."
Branching out from Tabacalera Palma's traditional use of Piloto, Blanco began working with Connecticut seed tobacco, creating a few blends he could showcase as he sought potential customers. Trips to Miami and New York City brought orders from Mike's Cigars and House of Oxford. These deals, and others like them, secured Tabacalera Palma's future, especially as the Cigar Boom in the mid- to late-1990s saw demand for premium cigars soar.
Today, Tabacalera Palma employs approximately 400 people in the factory and another 1,000 or so seasonal workers on its four farms to produce both machine-made and premium handmade cigars. From Mike's Cigars to House of Oxford, Tabacalera Palma's customer base has grown to include making cigars for brands such as Matilde, Freyja, Senorial, Bella Dominicana, Sans Pareil and Villiger, as well as a partnership with Boutique Blends, producing Aging Room and La Boheme cigars.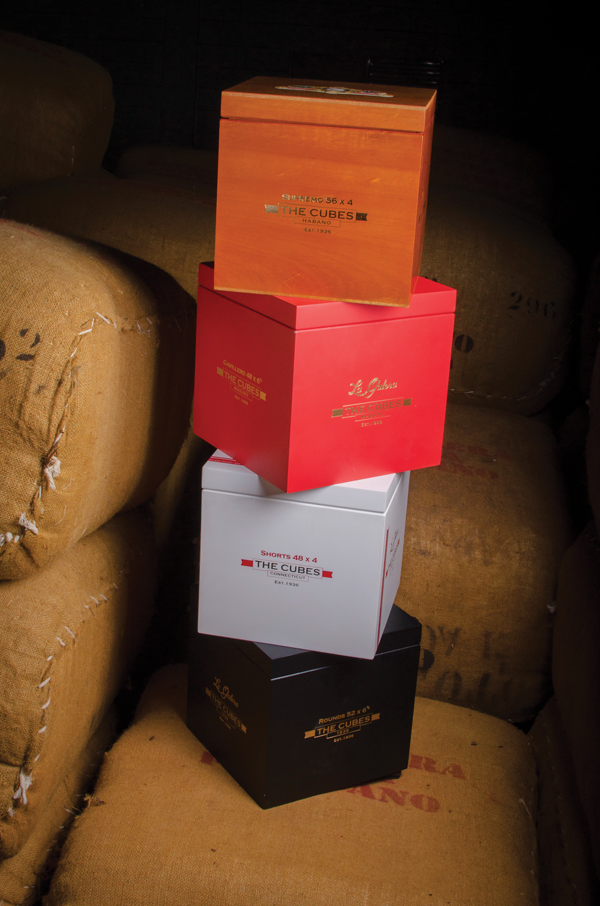 Continuing Growth
The debut of Tabacalera Palma's own cigars came in 2015, after Blanco purchased Indianhead and announced the release of La Galera cigars. The name comes from the Spanish term for the rolling room—or gallery—where cigars are made, which Blanco deems the "heart" of any cigar factory.
Tabacalera Palma initially launched La Galera in two varieties, Connecticut and Habano. The Connecticut is a mild- to medium-bodied cigar made from a blend of Ecuadorean Connecticut wrapper, Dominican Piloto Cubano binder, and Dominican T-112, Piloto Cubano and Criollo '98 filler tobaccos. Habano is a medium-bodied cigar made from an Ecuadorean Habano wrapper, Dominican Corojo binder and Dominican Pelo de Oro, Piloto Cubano and Criollo '98 filler tobaccos. The binders and filler tobaccos for both cigars are all grown on Blanco's farms.
In 2016, Blanco added a Maduro to the La Galera line and introduced the 1936 Box-Pressed cigar, commemorating the year that Tabacalera Palma began producing cigars. La Galera Maduro is made from a Mexican San Andres maduro wrapper, Dominican Piloto Cubano binder, and Dominican Piloto Cubano and Criollo '98 filler tobacco to create a medium-bodied full-flavored cigar. The medium- to full-bodied 1936 Box-Pressed cigar is made from an Ecuadorean Habano wrapper, Dominican Criollo '98 binder, and Dominican Criollo '98 and Piloto Cubano filler tobaccos. As with previous La Galera releases, the Maduro and 1936 Box-Pressed binders and filler tobaccos are grown on Blanco's farms. The company also released the 80th Anniversary Box-Pressed limited-edition cigar, which received recognition last year from the European Council of Tourism and Trade as a World Favorite Cigar.
At this year's International Premium Cigar & Pipe Retailers Association trade show, Tabacalera Palma continued to showcase its strong growth with the release of four new cigars to its core lines through a limited-edition project the company calls "The Cubes." Each of the new sizes in the company's 1936 Box-Pressed, Connecticut, Habano and Maduro lines are getting a new size.
"I want my cigars to create such memorable experiences for the people who smoke them that they will want to smoke them again," Blanco explains. "This requires deep inventories of available tobaccos so that we can only use the best for each brand and extremely strict quality-control measures to ensure that each cigar that leaves the factory is the best that we can make. We're not perfect yet, but chasing perfection is the fun of the job. I love being here. I will stay here forever—God willing, and the FDA too."
This story first appeared in the September/October 2018 issue of Tobacco Business magazine. Members of the tobacco industry are eligible for a complimentary subscription to our magazine. Click here for details.
– By Stephen A. Ross, senior editor of Tobacco Business Magazine.