Throughout the 1990s, La Gloria Cubana grew to national and then international distribution. Demand for the cigars consistently outstripped Perez-Carrillo's ability to make them. By the end of the decade, Perez-Carrillo had sold El Credito to Swedish Match, and La Gloria Cubana became part of General Cigar Company's offerings. Perez-Carrillo stayed with the company for 10 more years, serving as an ambassador and consultant for La Gloria Cubana before leaving the company with plans to retire.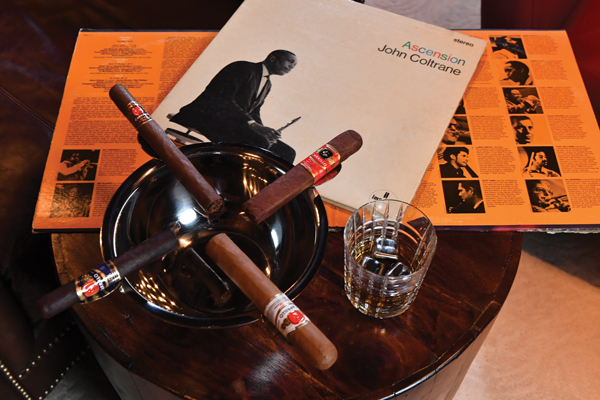 "This was another moment when tobacco pulled me back," Perez-Carrillo explains. "My children came to me and said that they would like to start a cigar company with me. So we started EPC Cigars in October 2009. The company is all about family love."
As EPC Cigars' ninth anniversary approaches, the company remains much the same as it did in October 2009. Perez-Carrillo spends the bulk of his time in Santiago, overseeing the daily operations of the Tabacalera La Alianza factory where all of the company's cigars are made. Ernesto III serves as a consultant on all aspects of EPC Cigars' business strategies while managing his own hedge fund. Lissette oversees all aspects of the company's U.S. operations.
The biggest change that EPC Cigars has experienced over its nearly nine years of existence has been its tremendous growth. In the company's early days, just a few cigarmaking teams made the first EPC cigars—E.P. Carrillo Edicion Inaugural 2009 and E.P. Carrillo Short Run. Now there are 32 teams of rollers and bunchers making the 24 different EPC Cigars brands, and the factory employs more than 140 people altogether.
"It's been a success," Perez-Carrillo says, making perhaps the slightest bit of an understatement. "This year has started out very well, too. We're getting calls from all over the world asking for our cigars, and we haven't really done any marketing. It's just something that is growing on its own, which tells you that the brand is gaining recognition worldwide. It's organic—people are just telling other people about them. We have orders from Angola, China, Poland and all other sorts of countries where we haven't done any marketing. How are they hearing about us? Word of mouth is the best form of advertising, so I am very happy about this phenomena."
This story first appeared in the September/October 2018 issue of Tobacco Business magazine. Members of the tobacco industry are eligible for a complimentary subscription to our magazine. Click here for details.
– By Stephen A. Ross, senior editor of Tobacco Business Magazine.