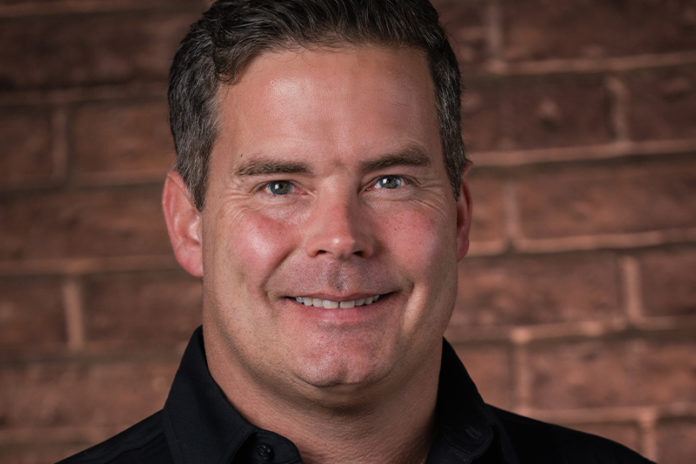 Before he entered into the tobacco retail business, Jeff Haugen, the owner of Crux Cigars, wanted to own a hardware store—several of them, to be exact. He dreamed of being the owner of several hardware stores in the Twin Cities region of Minnesota, but that dream fell short when Haugen realized that he faced some major obstacles­—one being the lack of capital needed to start his business and the others being a lack of experience and an inability to collateralize a loan that would have allowed him to build his empire. Knowing that the process of pursuing his original hardware store dreams would have required time and money he didn't have, Haugen shifted his focus and soon found himself deep in the world of premium cigars.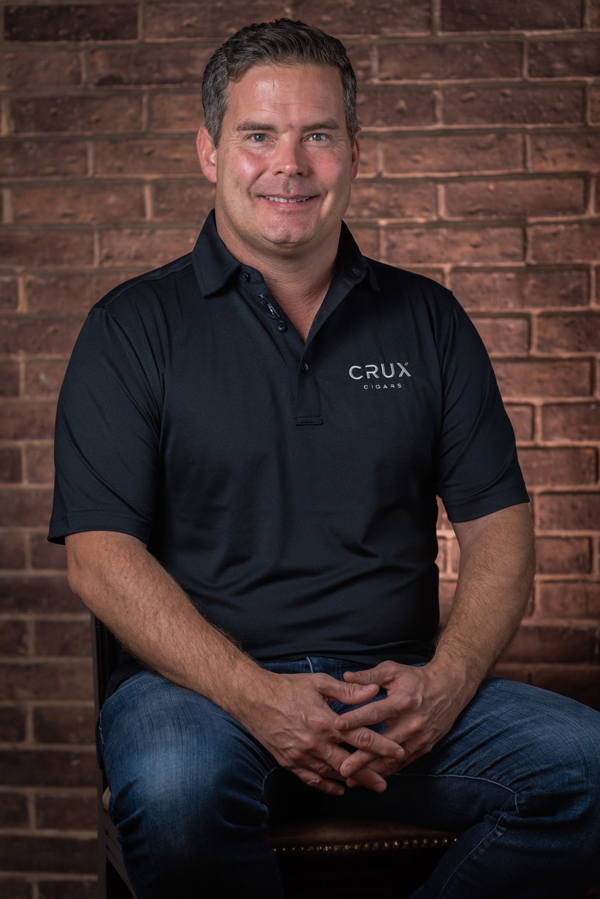 Retail Roots
When he was young, Haugen would smoke Swisher Sweets on hunting trips during the summer and fall. Eventually, his love for cigars matured, and he found himself smoking premium cigars, beginning with the Dunhill Altamira Tubo. Haugen was soon hooked on premium cigars and comfortable paying $10 for one cigar, a sizable step up from what he was accustomed to paying for a cigar previously. During one of his trips to a local cigar store, Haugen witnessed something that would change his view of premium cigars and set him on an entirely new career path. While making a purchase, Haugen saw a customer enter the store and attempt to purchase $400 to $500 worth of cigars. This situation occurred during the Cigar Boom, and the retailer told the customer that he couldn't sell him that many cigars because, at the time, cigars were hard to come by and it would leave his store unable to properly serve other customers. Haugen's eyes were opened to new possibilities and the potential profitability of premium cigars.
"I was just floored," he says. "I said to myself, 'Well, there's something to the cigar business.' I don't think it was two weeks later on before I was in the cigar business myself."
In 1992, Haugen opened the doors to his very own tobacco retail store, Minnesota's Tobacco Grove. Like many retailers, he learned the hard way that there was more to the business than selling and smoking cigars. Minnesota was a good state for small businesses, but certain categories, such as tobacco, got singled out and faced a flood of taxes and legislation that made having a tobacco business even more of a challenge. As the years went on, Haugen knew he wanted to stay in the cigar business but that perhaps taking a different approach to the business was necessary in the long term.
"I think most people that really love cigars [have] thought about what it would be like to own their own brand in the market. It was always in the back of my mind," Haugen says. "That's the romance and the fun, right? The other side of the business is the pain­—the time in, the travel, the financial burden is substantial. I don't talk too much about that because that's not the fun part of the business, but I think most manufacturers attest to the pains that they've gone through to get to where they're at today."
The Paradigm Shift
As the years went on, Haugen learned more and more about the premium cigar business. He went on various manufacturer-organized trips with other retailers and visited different cigar factories to learn about growing tobacco, fermentation and the overall production of cigars. Seeing how the products he sold were made and the many individuals involved in the process fascinated him. He learned everything he could from different cigar manufacturers who imparted their experience and knowledge. As time went on, the taxes and regulations continued to pile up for him as a retailer, and he began to realize there was little opportunity to expand his store's footprint. While some people would have been discouraged, Haugen realized he had learned everything he could about cigars and saw a future for himself in the industry as a brand owner.
"I talked to my wife and said, 'Maybe it's a good time to look at a huge paradigm shift in my life.' I reached out to a few manufacturers that had been great mentors to me over the years and just said, 'Let me at least look at it.' So, I grabbed an airline ticket, flew to Nicaragua and spent time in several different factories. They were all gracious and let me in and taught me what they knew."
For his first foray into brand ownership and creating his own cigar, Haugen worked with the Plasencia family. As a retailer, he had known the family for years and worked closely with them. In the past, Nestor Plasencia Sr. had even sent his son, Gustavo, to work in Haugen's retail store in Minnesota for six months at a time in hopes of helping him to better understand the retail side of the cigar industry. It seemed only natural for Haugen to turn to the Plasencias to help him create his first cigar. Early on in the process, Haugen made the decision that if he was going to own his own brand, he didn't want to be the type to write a check, buy a blend and slap his own band on it. Instead, Haugen knew he wanted to be involved in every stage of the process, from concept to blend development.
"I spent two years—roughly one week a month or three months, a year—in Nicaragua, learning. That process involved being in the fields, the curing barn, the fermentation rooms, the production side of it, the quality controls and then just learning as much as I could. At the same time, I started to experiment with different tobaccos during the blending and all those kinds of things. It took several months to come up with our first blend, but once we did, I felt like this was something I really wanted to do."
Having a foundation in cigar retail gave Haugen an advantage as he was building his own cigar brand. Haugen understood what type of relationship he'd need to build with other brick-and-mortar retailers who would support his brand. As a retailer, Haugen was familiar with the experiences and challenges other retailers faced on a daily basis and the mindset required for them to succeed. He knew that for his own brand to be embraced by the cigar community, he and those he worked with would have to be seen as good partners to other retailers.
"We're always trying to listen to our retail partners," Haugen explains. "As a team, we're all about communication, and we can take feedback. We're a small company, so we are very nimble, and we can move and redirect if need be."

With a blend settled upon and an understanding of their target market, the only thing left for Haugen and his team to do before launching their company was to choose a name. While speaking with a good friend, the word "crux" came up more than once. There were around 70 to 80 different names that were under consideration, and Haugen thought of the word "crux" and put it up for consideration. As the list was cut down and there were only a few options left, Haugen and the team knew there was no better choice than Crux Cigars.
Haugen and his team wanted an authentic name for their brand. Haugen's grandfather was a cigar roller in Cold Springs, Minnesota, but beyond that, Haugen didn't have roots in the cigar world. Rather than naming their company after something with Cuban, Dominican or Nicaraguan heritage, Haugen and his team opted to go with the name Crux, the Latin word for "cross." Haugen saw life as a series of crossroads, with each individual in search of his or her own crux. Crux Cigars, which officially launched in 2014, would honor the great tobacco growers and cigarmakers by creating blends that used high-quality tobacco and would go on to delight cigar enthusiasts around the world.