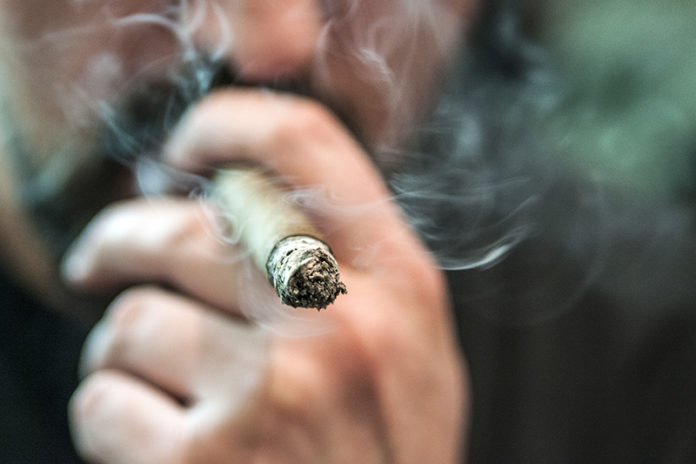 When it comes to legislation and regulations, 2019 has not been particularly kind to the tobacco industry. Flavor bans and Tobacco 21 legislation has dominated the news this year and one piece of legislation first introduced in April 2019 is making headlines again and continues to threaten many manufacturers and consumers of tobacco products.
The Reversing the Youth Tobacco Epidemic Act of 2019, also known as H.R. 2339, has been passed by the U.S. House of Representatives Subcommittee on Health. Introduced by Energy and Commerce Chairman Frank Pallone, Jr. (D-NJ) and Rep. Donna Shalala (D-FL), the bill was inspired by the uptick in tobacco and e-cigarette use among America's youth. Since it was introduced, a lot has happened. Scrutiny over e-cigarette companies and vaping has increased and impacted many small businesses and the most popular manufacturer of e-cigarettes in the U.S., JUUL Labs. This summer, a mysterious vaping-related lung illness consumed the news cycle in recent months. Many states have introduced their own Tobacco 21 bills aimed at raising the minimum age to purchase tobacco products to 21 years in hopes of keeping these products out of the hands of minors. Flavor bans have also been introduced to address vaping and e-cigarette products that appeal to younger consumers.
In April 2019, H.R. 2339 was introduced to address these issues from a federal level [read more here]. As Tobacco Business previously reported, the bill is broad and addresses a number of issues with the ultimate aim of reducing the number of youth using and having access to tobacco products in the U.S. As happens often with legislation as it related to tobacco products, the bill also restricts adult consumer's access to these tobacco products and places a potentially crippling limit on how retailers and manufacturers will be able to sell and market their tobacco products.
In addition to raising the minimum age for purchasing tobacco products to 21, some of the more controversial parts of the bill includes:
Requiring the U.S. Food and Drug Administration (FDA) to finalize its graphic health warning rule for cigarette packages within 12 months of the bill's passing
Requires the FDA to finalize the rules associated with the regulation of products containing synthetic nicotine (nicotine not made or derived from tobacco)
Prohibits non-face-to-face sales of all tobacco products
Prohibits all characterizing flavors of tobacco products
Makes it illegal to market, advertise, or promote any e-cigarette products to individuals under the age of 21
Enables the FDA to collect user fees from all classes of tobacco, including e-cigarettes
If passed, this bill would drastically alter the tobacco industry from all levels, from the manufacturers down to the retail and consumer level. Banning flavors not only impacts e-cigarette companies but a wide-range of other "covered" products including smokeless and cigar products. The bill looks to close the "loophole" of youth having access to tobacco products by making online sales illegal. While good for brick & mortar retailers, e-commerce businesses and those that take orders over the phone would not be able to do business. User fees, a controversial requirement and price of doing business in the U.S. for many manufacturers, would increase for many and would be extended to e-cigarette and vaping companies, who currently do not pay any user fees. Bottom line, this bill may lower youth access to tobacco products but it comes at the cost of adult consumers who will have fewer choices or who will pay more for their preferred tobacco products. The bill would also increase the cost of business for many retailers and manufactures, likely leading to consolidation in the marketplace and some simply not being able to remain in business.