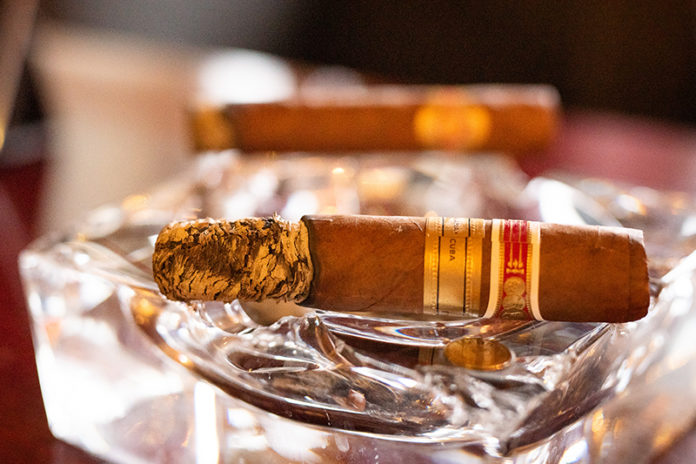 Energy and Commerce Chairman Frank Pallone, Jr. (D-NJ) and Rep. Donna Shalala (D-FL) have introduced a new comprehensive piece of legislation aimed at address the sharp uptick in tobacco and e-cigarette use among America's youth.
"The Reversing the Youth Tobacco Epidemic Act of 2019" is a broad legislative bill that serves as a conglomerate of many of the legislation trends in recent years all combined into one bill that if passed could drastically impact many tobacco businesses in a negative manner. Each part of the bill looks at reducing the number of youth using and having access to tobacco products in the United States. As a result, it also severely limits adult smoker's access to tobacco products and limits how businesses–both retail and manufacturers–can sell and market their products.
Here are some of the provisions the Reversing the Youth Tobacco Epidemic Act of 2019 looks to impose:
The FDA must finalize a rule requiring graphic health warnings for cigarette packages within 12 months
Extends FDA regulations on the sale, distribution, and use of cigarettes and smokeless tobacco to all deemed tobacco products, including cigarettes
Raises the minimum age for purchasing tobacco products to 21 years and makes it unlawful for any retailer to sell a tobacco product to any person younger than 21 years of age
Directs FDA to prohibit non-face-to-face sales of all tobacco products, including e-cigarettes and e-cigarette accessories
Prohibits all characterizing flavors of tobacco products, including menthol
Provides FDA with the authority to collect user fees from all classes of tobacco, including e-cigarettes
Instructs the FDA to issue a final rule on the regulation of products containing synthetic nicotine of nicotine that is not made or derived from tobacco
Makes it unlawful to market, advertise, or promote any e-cigarette products to individuals under the age of 21
Requires the Federal Trade Commission (FTC) to issue an annual report to Congress on the domestic sales, advertising, and promotional activity of cigarette, cigar, smokeless tobacco, and e-cigarette
Analysis
This bill introduces nothing new in that many of its provisions have been part of previous bills or proposed by the U.S. Food and Drug Administration in some form. Many states and local governments have also tackled these issues and made their own recommendations of legislation that mirror those that have appeared in this bill. This is, however, the first time a bill this broad that touches on so many aspects of the tobacco industry–from the traditional combustible tobacco products like cigarettes to the modern and popular e-cigarettes. It also brings many of these issues center stage on the federal level, showing that members of Congress are taking on the tobacco and vape industries with more aggressive measures with many Senators and Representatives growing impatient with the FDA's actions to address what has been coined by the FDA and outgoing FDA Commissioner Scott Gottlieb as an "epidemic."
The bill pushes for graphic health warnings on cigarettes, which has been in discussion for some time. Last year, the courts also pushed the FDA to finalize its implementation of these graphic warnings. This bill puts a timetable on that, giving the FDA 12 months to finalize its graphic warning requirements for cigarettes after this bill is passed. The bill quotes studies that show that graphic warnings are an effective way to inform consumers about the health risks of smoking and a way to prevent youth and nonsmokers from beginning to smoke.
The bill also addresses advertising of tobacco products, attempting to put limits on how companies promote themselves and wanting all deemed products–cigarettes, cigars, smokeless and e-cigarettes alike–to have fewer options to promote themselves and their products. This includes and extends to any non-tobacco merchandise such as swag and promotional materials that bear the tobacco product brand name or logo; sponsorship of athletic, music, or other concert events; offering free gifts in return for purchasing tobacco products; and prohibiting advertising or labeling of tobacco products in nontraditional mediums without first notifying the FDA. This means anyone that sells a tobacco product or deemed product will be severely limited in how they promote themselves, even in terms of giveaway or swag items, making it it harder to build brand awareness beyond a customer actually buying or using a tobacco product. The FTC would be able to seek civil penalties for violations of statute any time e-cigarette products were marketed to individuals under the age of 21 without disclosing that the communication is an advertisement. While it does not address promotions on social media specifically, the vagueness of the bill in this area could easily be extended to all forms of advertising and promotion, including social media.
The bill also seeks to raise the legal age to purchase tobacco or deemed products to 21 on a federal level. Congressman Robert Aderholt recently introduced the Stopping Consumption of Tobacco by Teens (SCOTT Act), which also looks to raise the legal purchasing age for tobacco products to 21 [read more here]. If passed, the The Reversing the Youth Tobacco Epidemic Act of 2019 would raise the minimum age for purchasing tobacco products to 21 and would make it unlawful for any retailer to sell a tobacco product to any person younger than 21 years of age. I would not preempt the authority of a state or locality to increase age restrictions for the purchase of tobacco products beyond age 21. It would go into effect 180 after the bill was enacted.