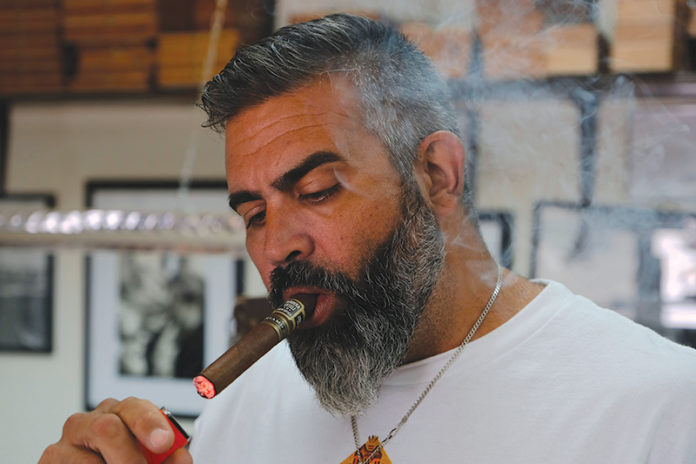 Drew Estate's master blender, Willy Herrera, got his start working at El Titan de Bronze in the early 2000s. He recalls his first days at the famed cigar factory located in Miami's Little Havana neighborhood where he learned the skills that would help him become one of the tobacco industry's most prolific blenders.
"I was always a smoker, so it wasn't new to me, but what was new was figuring out how to make a cigar, what made all the cigars different and blending. I got to learn all of that on the job every day," he explains.
His first blend was Redemption Sun Grown, an El Titan house brand. Cigars like Redemption Sun Grown challenged Herrera to make something that he would enjoy but that wasn't necessarily just for his own palate, a skill that he would work on and build over time as his career as a cigar blender progressed. He devoted time to teaching himself how to make and roll cigars, and he would experiment with different blends each day to challenge himself. It was in 2010, when he was approached by Jonathan Drew, the founder of Drew Estate, about joining Drew Estate that everything he learned at El Titan de Bronze would be put to the test.
After receiving the offer, Herrera flew down to La Gran Fabrica, Drew Estate's Nicaraguan cigar factory, to demonstrate his blending abilities over the course of two days. Both days were nonstop and led to the creation of three blends, one of which would eventually become known as the Herrera Esteli cigar brand and another that would become Drew Estate's Pappy Van Winkle Tradition. After this creative session, Herrera officially joined Drew Estate in 2011, becoming its master blender.
Crafting the Blend
Creating a blend is a skill that requires a lot of creativity balanced with good business sense. When Herrera is coming up with a new blend, he starts the process by identifying a gap in Drew Estate's vast portfolio of products. When developing the Herrera Esteli blend, Drew provided Herrera with all of the tobacco to which Drew Estate had access. Herrera says he felt like a kid in a candy store with so many options and describes the weekend he spent creating the blend as "intense." As he had practiced back at El Titan de Bronze, he learned to blend within the gap in Drew Estate's portfolio.
Whether it's a wrapper type or product type, once that "missing piece" has been identified, Herrera delves deep into his creative process to create something unique. His own personal palate preferences come into play when he's testing the standards of quality for a particular blend. Once it gets his seal of approval, the cigar is tested several times and undergoes different periods of aging to ensure it will shine over time.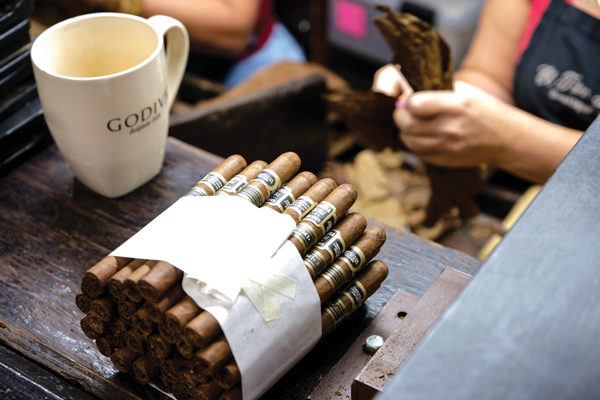 The Herrera Esteli blend is special to Herrera because it was his first large-scale brand and also his first blend created specifically for Drew Estate. The company realized it needed a product that both retailers and consumers would recognize, so it standardized the sizes across all four lines and unified the appearance of the boxes.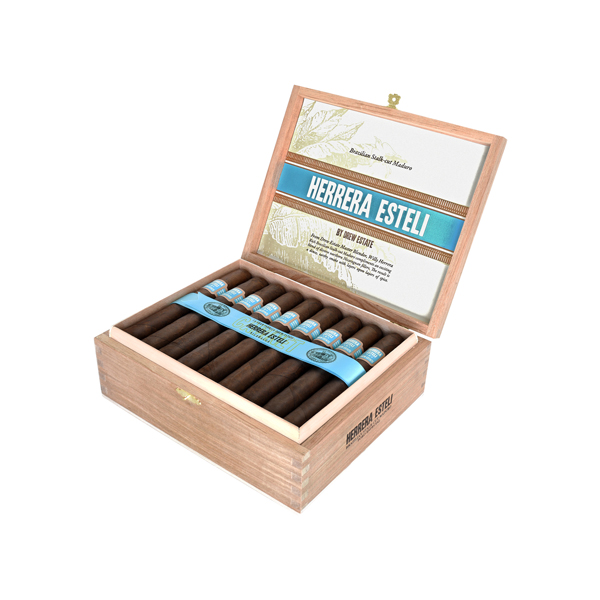 Marketing the Blend
Creating a blend can be a long and demanding process, and those efforts are in vain without the proper marketing and branding. Herrera says he has learned a great deal from Jonathan Drew regarding not just how you sell a brand but how you build a culture around both your company and the products that retailers and consumers find welcoming. Herrera agreed to have his name attached to the Herrera Esteli brand because, much like the culture at Drew Estate, he wanted to make a loud statement, and as he was making his debut on the world stage of premium cigars, he wanted everyone to know who he was and who he was working with.