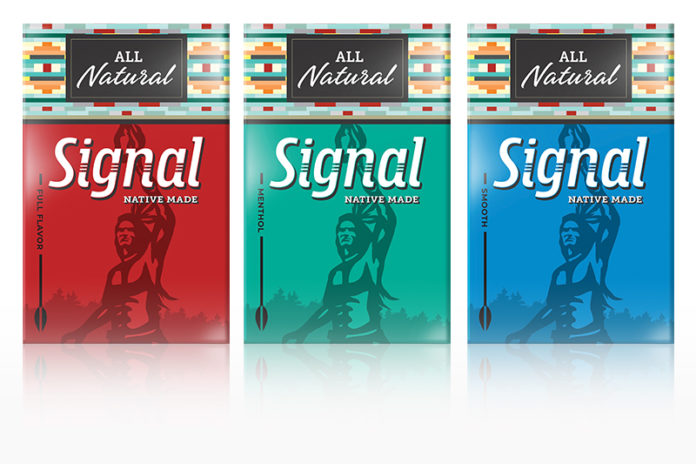 "Ohserase" is a term in the Mohawk language that means "new year," and it's the Native American name of Eli Tarbell, who established Ohserase Manufacturing, a Native American family-owned tobacco business that he founded on the St. Regis Mohawk Reservation in upstate New York.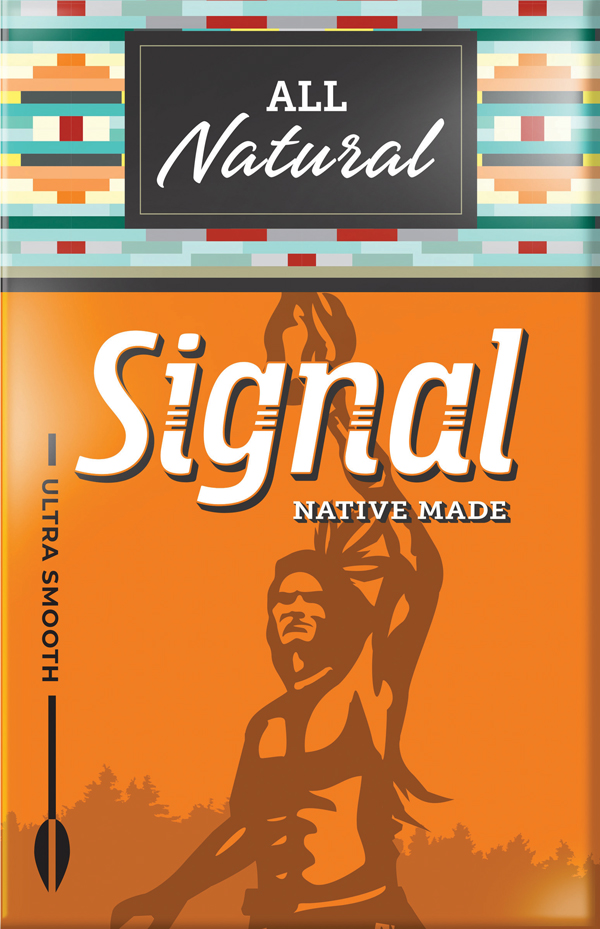 Ohserase Manufacturing is part of a larger organization, the Tarbell Management Group, that includes retail convenience store sites and a petroleum division, as well as an 80,000-square-foot tobacco manufacturing center where the company makes the premium tobacco brands Signal, Great Country, Niagara's, Dean's, Farmer's Gold and Ten Pointer, as well as a number of private label brands. The Ohserase Manufacturing factory houses state-of-the-art equipment to manufacture its products with speed and consistent quality, and it employs a dedicated staff of community members who take great pride in the products they produce. The entire Ohserase Manufacturing team works together to ensure that all of its products are inspected, packaged and delivered fresh to its customers.
Ohserase Manufacturing is set to begin 2020 by completely re-envisioning and redesigning its top-selling Signal tobacco brand—and who would expect anything less from the authentically Native American company that incorporates the Mohawk word for "new year" into its name? The brand's revamp not only includes new design and color schemes but also a guarantee seal on each cigarette packet to showcase the company's dedication to the quality of its products. Ohserase will introduce Signal's redesign at the 2020 Tobacco Plus Expo (TPE) from Jan. 29-31 at booth 4001.
Tobacco Business magazine sat down with Justin Tarbell, Ohserase Manufacturing's senior vice president of strategy and business development and a third-generation member of the Tarbell family to work at Ohserase Manufacturing, to discuss Signal's new packaging and other initiatives that premium tobacco retailers will want to check out during the TPE show.
Tobacco Business: Signal has been Ohserase Manufacturing's flagship brand since its inception in 2006, and sales have been steadily growing without any changes to the product or the packaging. What makes 2020 the right time to make a radical change to the packaging?
Justin Tarbell: While there's no denying we designed a great-tasting cigarette many years ago, the challenge was that our packaging didn't convey our strongest attributes—that we use an all-natural tobacco blend (tobacco and water only) and that the product is Native American-made. The redesign focused on celebrating our heritage of keeping the product pure from additives, flavors, preservatives and other chemicals while showcasing our Native American roots. From the Mohawk Brave on the front to the story on the back and the bright Native American beadwork motif on the top, we've completely reimagined what a cigarette pack can be. There are even a few "Easter eggs" hidden inside and around the pack.
The Signal pack has many defining elements. How important are those for retailers and consumers? What makes it so unique in the marketplace? There are 13 unique attributes on the packs, and that's what makes it special. Each attribute is a reminder of our true origins that define the brand—from Mohawk words under the lid to the history of true tobacco on the back of the pack—it is how we create a connection between our traditions and the consumers. The most defining attribute we have is the seal on the lid. No other cigarette brand in the country has a seal that guarantees that the product inside only uses all-natural tobacco. There is no need for consumers to peel it off the pack; they can just pop the lid that cracks the seal to experience the true tobacco of Signal.
While Signal offers a lot of great attributes to consumers, what makes the brand so special to Ohserase? Like many great companies, we believe in giving back to the communities that support us. Signal allows us to support Native American charities across the country. We take a portion of every sale to help the underserved and disadvantaged Native American communities around the country. This is, by far, our most rewarding work and why Signal is so special to us.
Why should retailers choose to carry Signal's all-natural cigarettes? Most retailers know that the only growing cigarette category is the all-natural category. This is evidenced by the growth of Native American Spirit and validated by Altria Group entering the category with Nat Sherman International's Nat's. Signal provides three unique things that both of these brands don't—an affordable price point, products in 100 mm formats and a truly Native American-made product. Signal is the biggest-selling all-natural Native American-made brand in the United States. We are so confident our product will sell that we guarantee it—not too many companies offer a guarantee nowadays. Retailers and wholesalers need to stop by our booth at the TPE show to learn more about our programs and profit potential.
Ohserase also has other tobacco products for the Signal brand. How do they fit into the portfolio? We have two other categories for the Signal brand: filtered cigars and pipe tobacco. Both product categories underwent the same design change to keep the same look and feel while preserving the authentic blends for which they are known. These categories cater to a different consumer base, but we wanted to keep the messaging similar by showcasing the heritage that makes this brand unique.
Are you displaying all-natural Signal at the 2020 TPE show? Do you have something new and special going on? Absolutely! Our main focus for the TPE show will be all-natural Signal. The entire booth is designed around it with fun, free stuff and great deals guaranteed. We are also launching a brand-new style this year called Mellow, which is offered in a bright-yellow package. To find out more about our products and how they can help tobacco retailers, I highly encourage everyone to visit us at booth 4001.
This story first appeared in the November/December 2019 issue of Tobacco Business magazine. Members of the tobacco industry are eligible for a complimentary subscription to our magazine. Click here for details.
– Story by Stephen A. Ross, editor-in-chief of Tobacco Business Magazine.