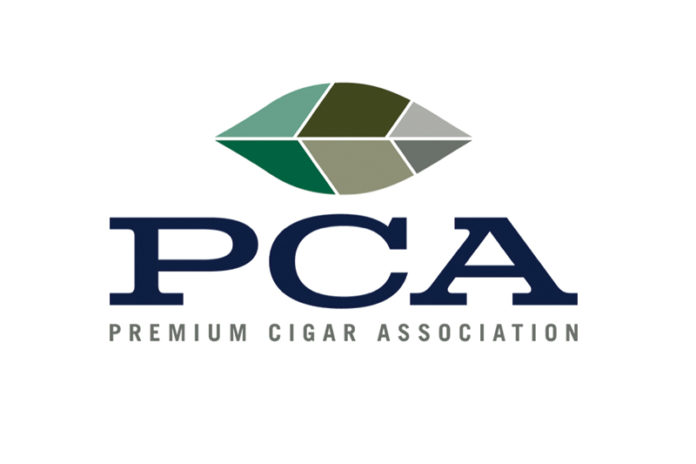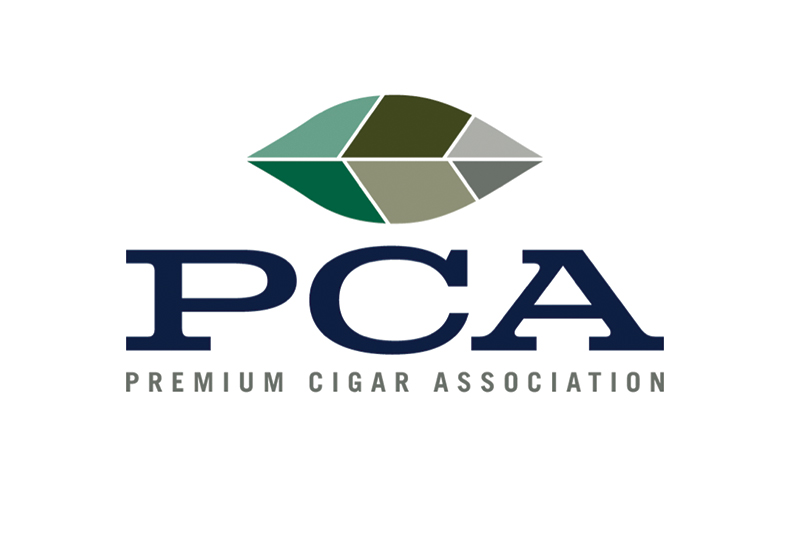 Earlier today, news broke that four of the largest cigar manufacturers–Davidoff, Altadis U.S.A., Drew Estate and General Cigar Co.–had opted not to exhibit at the 2020 Premium Cigar Association (PCA) trade show and convention this July [read more here]. The PCA trade show, formerly known as the International Premium Cigar & Pipe Retailers Association (IPCPR), is arguably the largest premium cigar and pipe tobacco trade show and has figured in importantly to many manufacturers' sales and marketing plans. Hours later, the PCA itself, manufacturers and some retailers are chiming in on the announcement that some of the show's largest exhibitors, representing some of the industry's most iconic brands, would not be exhibiting in 2020.
Soon after various media outlets began circulating the news, a press release from Drew Estate was released on behalf of the big four manufacturers who had announced they would not be attending the trade show. Here is their official statement in full:
Today, leading premium cigar manufacturers Altadis U.S.A., Davidoff of Geneva USA, Drew Estate, and General Cigar / STG, are announcing that they will not attend the 2020 PCA trade show. This decision, which each of our companies reached unilaterally after careful consideration, reflects our strong belief that structural change in the trade show is in the long-term best interests of the entire premium cigar industry and its customers.
Over recent years, an increasing number of retailers and manufacturers have come to recognize an unfortunate set of facts:
Our most important industry gathering – the PCA trade show – has been in decline.
Attempts to discuss ways to reverse the downward trends in relevance, attendance, membership, and category growth have been met with silence.
The cost of the event – which continues to rise – has consumed funds that could otherwise be used to defend our industry from regulatory and legislative attacks, which threaten the livelihood of each and every one of us.
After six months of repeated outreach to PCA, various efforts to discuss ways to enhance the structure, organization, and value of the show – for the benefit of retailers, manufacturers, distributors, and consumers – were unsuccessful.  Absent significant improvements, the trade show will continue its downwards spiral.  As "customers" of the trade show, it has become increasingly evident to each of us that we simply cannot continue to support and underwrite an event that is not satisfactorily responding to, or meeting, the needs of our industry.
Looking ahead to 2020, each of us is individually committed to using resources previously devoted to the show and repurpose these funds towards achieving two important goals for our industry.  One, to enhance the best-in-class trade programs and product offerings that continue to fuel the success of our retail partners. Two, to continue being at the forefront in the fight to protect the interests of the entire premium cigar industry against the imposition of unreasonable burdens that restrict our industry's ability to market and sell our products to adult consumers.
We recognize that some may mischaracterize our decision, distort the truth, or misrepresent facts.  Let each of us be clear. Our commitment to our industry and to our retail partners has never been stronger.  Our sole motivation is to seek pathways that are more valuable for the entire premium cigar industry. 
Lastly, we each remain committed to engaging in transparent and honest dialogue with any and all industry partners about how best to reinvigorate our trade show, as well as to preserve and protect the interests of the entire premium cigar industry.  The betterment, advancement, and ongoing success of our industry has been – and remains – our only motivation and goal.
Another trade organization, the Cigar Rights of America (CRA), who works closely with the PCA on a number of legislative matters, also chimed in on the announcement:
Cigar Rights of America, as a coalition of consumers, retail tobacconists and family-owned manufacturers of premium handmade cigars announced its support for the Premium Cigar Association trade show, as well as the legislative and regulatory agenda that has been forged by the two organizations. In a press release, CRA's executive director Glynn Loope commented:
"CRA has been built by the traditional family-owned companies that manufacture premium handmade cigars, and those same companies will support the 2020 Premium Cigar Association trade show. Now, more than ever, it is important for the industry to gather with its retail partners."
Cigar Rights of America and the Premium Cigar Association have forged a common agenda for addressing threats posed by government at all levels. "This has resulted in critical stays, delays and reversals in regulations most threatening to the industry. CRA and PCA have expended a combined $4.5 million just on litigation against FDA regulatory oversight not to mention the millions spent on the legislative agenda. This litigation has benefited the entire industry," Loope added.
Robert Levin, CRA's board chairman added that the group's member manufacturers will be working together with the group's retail partners to strengthen the industry and protect premium cigar companies, and its customers and that this is why CRA will be attending the PCA 2020 trade show.
In response to the exhibitors who pulled out of the trade show, at around 10 p.m. EST on Jan. 10, 2020, the PCA released the following statement:
As you may have heard from today's press releases, four companies announced they will not exhibit at PCA 2020. We want to assure you that the world's biggest premium cigar and pipe show is on with over 110,000 square feet of space booked by hundreds of family-owned companies. The four companies not attending represent 12% of show space and, since the announcement, many exhibitors have reached out to PCA to secure booth space, potentially expand their footprint, or relocate to the vacated space.
The PCA 2020 show will be full, with the family-owned manufacturers who support the brick and mortar retailers and whose products fill our humidors. It is more important than ever that family-owned businesses that built this industry come together. This year, PCA 2020 will have some exciting new features to showcase new products and help retailers and exhibitors create and enhance relationships. We will be rolling out new information in the coming weeks and months on those developments.
The PCA trade show remains not only the most important business event in the premium cigar and pipe industry, but also our greatest asset in fighting back regulations on both state and federal levels. Your membership and attendance at the PCA trade show directly finances the industry's legal challenges against the FDA. To date, along with our partners at Cigar Rights of America, we have spent a combined $4.5 million just on litigation against FDA regulatory oversight, not to mention the millions we spend every year on our legislative agenda. These efforts have benefited the entire industry.
Our biggest priority remains focused on keeping a pathway for new products to come to market. After years of fighting, we are making some incredible new head ways in achieving major regulatory relief for the industry. For any member who would like to get more involved in the PCA and in serving on a committee, please contact PCA Executive Director, Scott Pearce.
PCA may have lost four of its biggest exhibitors in terms of square footage and spend but it has many exhibitors, large and small, who are still committed to the show. Padron, Tatuaje, Alec Bradley Cigars and J.C. Newman Cigar Co. are among some of the trade show's exhibitors who have in some capacity re-affirmed their commitment to the trade show. On Facebook, Alec Bradley Cigars posted, "Alec Bradley is in full support of the Premium Cigar Association and will be attending the upcoming show. We are excited to show everyone new products that we will be coming out with this year!"
Another manufacturer who will be in attendance at PCA 2020 is Arturo Fuente. Carlito Fuente, chairman of Fuente Comapnies, released the following statement:
"As we have for the past 50 years, Arturo Fuente will once again participate in the 2020 PCA Trade Show. Our commitment to retailers is a core value of our company and family, one that will never waiver.
"Since the 1970 RTDA show in New York City, my family has supported the RTDA/IPCPR/PCA and we remain committed to Brick & Mortar tobacconists as the irreplaceable link between cigar manufacturers and consumers. They tirelessly work, day-in and day-out in the retail side of our beautiful industry, and are on the front lines assisting and educating our wonderful consumers.Arturo Fuente will always support Brick and Mortar tobacconists and do right by them.
"We truly believe that members of the PCA are an extension of our family, and the annual trade show is the single most important event in keeping our families strong and successful. We look forward to spending quality time with everyone at the PCA show in Las Vegas."
The decision not to exhibit at PCA has ramifications that retailers, manufacturers and even consumers could see. Most notably, PCA may be known best for its annual trade show but it is a trade organization designed to advocate on behalf of manufacturers and retailers in the premium cigar and pipe tobacco industries. Currently, the PCA is one of several trade organizations that has filed a lawsuit against the U.S. Food and Drug Administration (FDA) in response to the Deeming Rule that allows the FDA to regulate premium cigars and pipe tobaccos. In addition, the PCA is involved in legislative efforts on both the state and federal level. These efforts require money–and lots of it. Through membership dues and initiatives like the annual trade show, PCA is able to operate and fund its legislative and advocacy efforts.
Trade show are also expensive to put on and require a financial commitment. With vendor contracts already in place, losing large exhibitors will likely be costly for the PCA who will still be obligated to fulfill certain contracts for a trade show set to take place during the summer. A costly trade show will likely prevent the PCA from fully pursuing certain legislative and advocacy efforts. On another level, this situation is dividing the industry at a time when unity is required to overcome huge obstacles. This May will be a challenge for many companies who will be faced with Substantial Equivalence (SE), a costly compliance requirement from the FDA that calls for manufacturers to file applications in an effort to keep products on the market [read more here]. With flavor bans, smoking ordinances and other anti-tobacco measures being regularly introduced, tobacco businesses need strong advocates and legislative wins, which often come from the efforts of a unified industry and strong trade organizations.
The PCA 2020 trade show is set to take place at the Sands Expo in Las Vegas, July 10-14, 2020. For more information on the Premium Cigar Industry, visit premiumcigars.org.