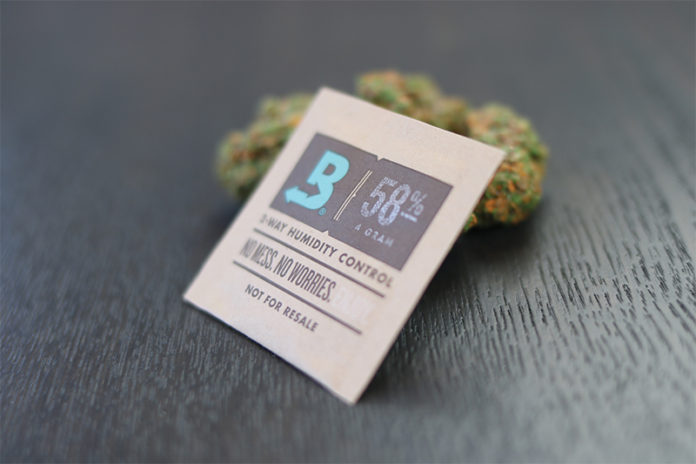 When Boveda (formerly named Humidipak) was founded and launched back in 1997, the company focused on achieving quick successes in the cigar market. Nearly 20 years later, its products are now moving beyond the world of cigars and humidors into premium tobacco and cannabis.
Boveda is the inventor and patent holder for two-way humidity control aimed at preserving moisture-sensitive items, including cigars, wooden musical instruments, photos, various food products and documents. It's a simple product, available in packets, that precisely preserves the exact humidity atmosphere for any item that it's packaged with. Fans appreciate that it both aids in humidity control and is a no-fuss, zero-maintenance product that doesn't require activation or special storage. In a global market where adapting to the latest trends and products is key, Boveda's products have had massive success in a budding industry—herbal medicine.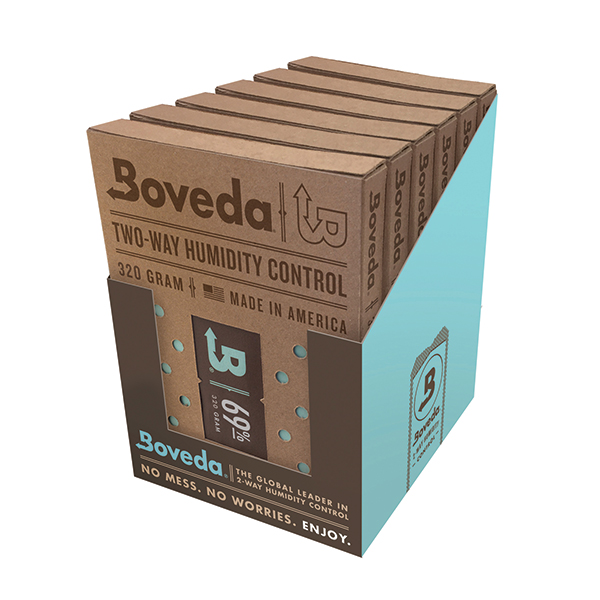 When asked how Boveda decided to enter the herbal medicine category, Tim Swail, the company's co-founder and EVP of sales and marketing, responded that it was through interacting with its customers to discover this new use. "We had heard early on through customers that some of them were using our product to store their cannabis. They were going into their local tobacco stores and buying our products. At that time, we did not realize that managing the moisture in cannabis was as critical as it is, mainly because we were not intimately involved with cannabis or educated on the need for controlling the moisture for its efficacy."
In 2006, Boveda began to take a more serious approach to this alternative market in terms of exerting sales and marketing efforts. By the following year, the company was distributing products specifically targeting the medical cannabis space. Since then, Boveda has become the standard for packaging from cultivators to consumers. Boveda holds the patents on two-way humidity control and offers multiple relative humidity (RH) levels for numerous industries and have done so for 20 years. For cigars, Boveda offers products that help maintain relative humidity levels of 65, 69, 72, 75 and 84 percent. Some of those levels are still used by cannabis users, but the RH levels of 62 and 58 percent are more appropriate for cannabis.
In 2011, after conducting research with industry experts, Boveda released a 62 percent product, which has become the preferred product for cannabis customers. Knowing customers have their preferences, the company also offers a lower RH level of 58 percent for cannabis users that is quickly becoming popular in this category as well.
While expanding its brand to include cannabis has proved to be a good move, it presents some marketing challenges. Online, you're likely to see Boveda marketing to those using its products for herbal medicine storage just as much as those using it for cigars. "Anytime you are marketing to such disparate demographic [groups], you will have differing views, especially in markets that can be polarizing in the social and political arenas," Swail explained. "We have had a few true cigar connoisseur customers comment about the cannabis messages, which we totally understand, but we have had the overwhelming majority of comments be positive with the national view becoming more pro-medical cannabis."
Understanding the needs of cannabis users, dispensaries and cultivators has helped the company build success in this emerging market. "Boveda provides a whole host of benefits for cannabis," Swail explains. "First, we maintain the ideal moisture content of the cannabis, creating an even playing field for all parties involved, which means fairness in the transactions. No one pays too much or too little for the cannabis they are buying or selling.
"Second, by having Boveda included in the curing and packaging of cannabis, studies have shown [that] we hold the terpenes and trichomes within the flower, which are the properties that deliver the medicinal benefits, thus providing better medicine to the marketplace," he adds. "Third, Boveda provides the perfect stable environment to store the cannabis, protecting it from the harsh realities of the ambient wet/dry conditions (think of the differences in the climates of Seattle versus Denver). Preventing mold growth is a huge benefit to cultivators and dispensaries. Boveda is a simple and inexpensive solution to the curing and packaging that adds tremendous value to customers."
Even as the company continues to expand into the cannabis and cigar markets, there are exciting new products and patents in the works. While details cannot be revealed just yet, Swail hints at what's to come by saying that he sees Boveda as a technology and innovation company. "We are not resting with our current portfolio," he says. "The pace and the rigor at which we work at is only gaining momentum. Even after 20 years, the future looks very good for Boveda, and we are excited to be the global leader forging new innovations for our customers."
As more and more customers realize that Boveda solves problems that they've been experiencing for years, Swail expects Boveda to continue to grow. "We have a great market penetration and big growth in recent years. It will continue with more of our outward marketing campaigns and growth within the cannabis market," says Swail. "When customers have positive results, their word-of-mouth is a great multiplier."
This story first appeared in the March/April 2017 issue of Tobacco Business magazine. Members of the tobacco industry are eligible for a complimentary subscription to our magazine. Click here for details.