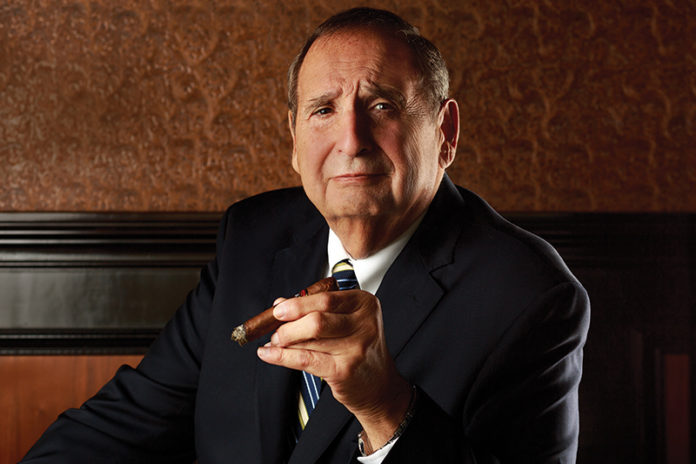 There are two types of gamblers in this world—those who trust in blind luck and bet their money on the roll of the dice or the spin of the wheel; and those who take a measured approach, gaining as much information as their opponents and the cards on the table can tell them, calculating their odds of success and then making an educated decision on how much to invest in a potential winning hand. The same is true in business—establishing your own company is a gamble.
Before starting a company, smart businesspeople adopt the calculated strategy by undergoing a period of market analysis to understand the potential pitfalls and obstacles that might make all the difference between failure and success in their prospective field. Weighing that research, they then craft a detailed business plan that establishes realistic goals and that details how their proposed business can offer something unique in its prospective market. They develop budgets and contingency plans to overcome any unexpected pitfalls they may face. Al Micallef, CEO of Micallef Cigars, certainly falls into the latter category.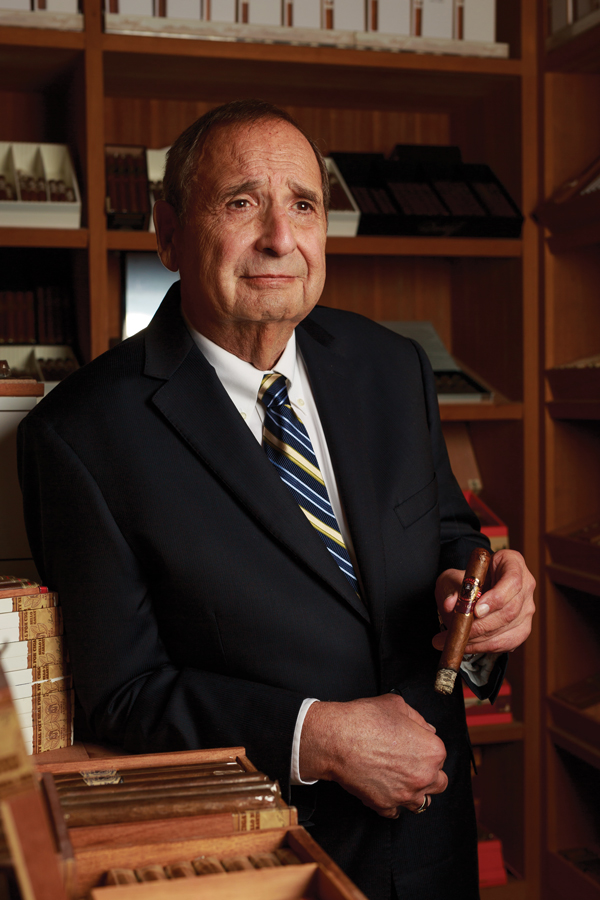 Micallef has a long history of establishing and operating successful businesses. Indeed, the 76-year-old has enjoyed a lifetime of taking calculated risks by starting companies in a variety of fields. He's gone from operating a humble corner lemonade stand as a kid to owning a Christmas tree lot and being a door-to-door salesman, establishing a work ethic and track record of success that he later used to create a silicone rubber manufacturing company that eventually achieved $100 million in annual sales. That accomplishment allowed him to start businesses in areas that interest him. He's established companies in the oil and gas industries; started an automotive parts supply business; created an aircraft leasing company; gotten involved in restaurant ownership; and acquired several ranches, mostly in Texas and New Mexico, which at one time totaled 70,000 acres. No matter the business, Micallef attributes its success to a simple formula.
"It all boils down to service and the quality of the product we're offering," Micallef states. "Our philosophy is to make a person a friend before making him or her a customer. That means making that person feel special and appreciated. If I can't offer a high-quality product at a reasonable price while maintaining a high level of service, I just won't continue that business."
After establishing a proven record of success by adhering to this business mantra, Micallef turned his attention to once again creating a company that serves one of his passions. An avid cigar enthusiast for most of his adult life, he established Micallef Cigars in 2016. Since starting the company, Micallef has engaged in a full-out investment strategy to ensure Micallef Cigars' long-term success.
In roughly 24 months, he established a collaboration with the Gomez Sanchez family, who have been manufacturers since 1934, to craft his cigars; purchased predicate blends from one of the world's largest cigar manufacturers to allow his company to increase its portfolio, which now includes approximately 40 cigar lines; purchased a factory in Esteli, Nicaragua, to improve the company's inventory of tobaccos and cigars; and built a full in-house sales team and invested heavily in marketing and promotions with industry consumer and trade publications to raise awareness of Micallef Cigars' offerings.
While starting a new business always entails risks, today's era of federal government regulation of premium cigars; seemingly ever-present tax increases at the local, state and federal levels; and prohibitions on where cigar enthusiasts may indulge in their passion make the odds of establishing a successful premium cigar company even more unlikely. Despite the challenges, Micallef is taking an all-in approach, investing several million dollars to share his love for cigars with retailers and consumers worldwide, thus representing a resounding endorsement for the industry's future despite the uncertain perils it faces. Micallef has done his due diligence, and he's doubling down on his confidence that the future for premium cigars in the United States remains bright and that there will continue to be a place for young companies like Micallef Cigars.
"Government interference is not an unusual problem," says Micallef, who has accumulated plenty of experience while dealing with regulations in his other businesses. "I don't care what industry you're in; the government has its nose poked into it somehow. That makes it more difficult to earn a profit, but it's not impossible. Successful companies are the ones that can best adapt to comply with regulations. The regulations will undoubtedly affect the premium cigar industry, but in the end it will continue to be successful. I wouldn't have established Micallef Cigars if I didn't think so."
From Cigar Lover to Cigarmaker
For as long as he can remember, Micallef has been fascinated by cigars and the good times and special memories that they have helped him create. Like many ardent cigar smokers, Micallef sometimes dreamed about owning his own cigar company, but that dream didn't become reality until 2016, when car troubles stranded Joel and Edel Gomez Sanchez in Texas. The Gomez Sanchez brothers represent the third generation of the family to make cigars—their grandfather, Pedro F. Gomez, established a tobacco farm and factory in Cuba in 1934. Sixty years later, Pedro's grandson, Joel Gomez Sanchez, moved the family's operation to Veracruz, Mexico.