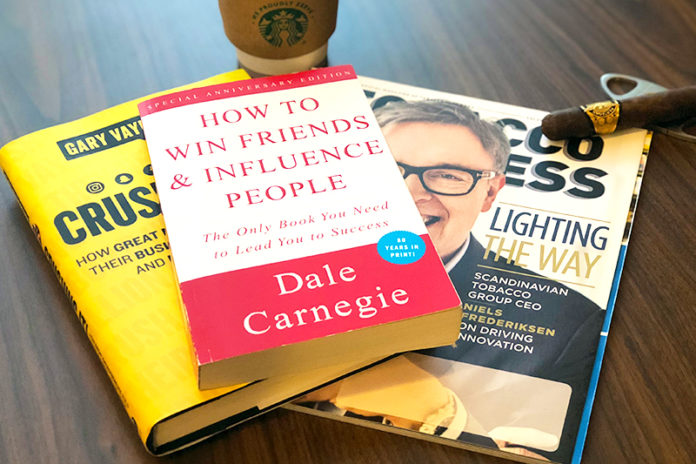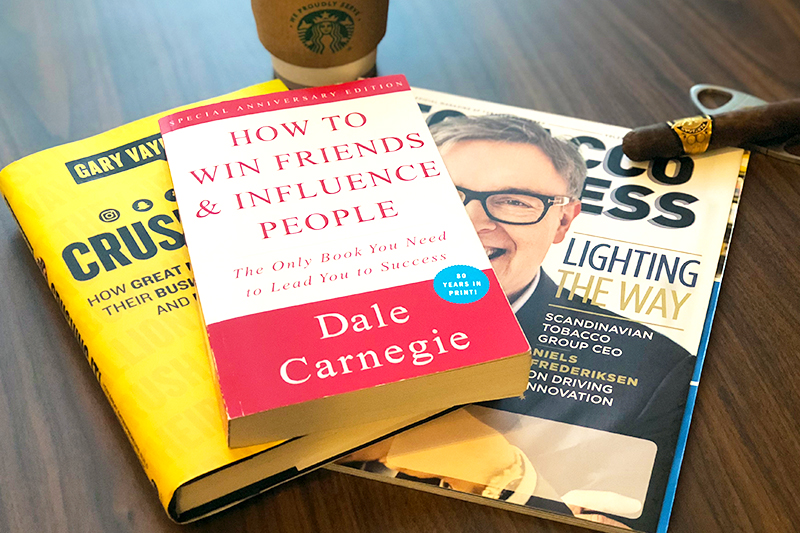 What to be successful in the tobacco industry? Start by picking up a book. Some of the most successful entrepreneurs including Warren Buffett, Elon Musk and Mark Cuban all agree that reading is essential for anyone who wants to excel in business and in life. On his blog, Cuban once revealed that he devotes nearly three hours a day to reading. In the HBO documentary Becoming Warren Buffett, Buffett said, "I still probably spend give for six hours a day reading. I like to sit and think. I spend a lot of time doing that and sometimes it is pretty unproductive, but I find it enjoyable to think about business or investment problems."
Reading is how many of the most successful professionals working in tobacco also get ahead. At Boveda, Inc., founders Sean Knutsen and Tim Swail have made reading a part of their daily routines. Knutsen attributed his passion for reading to Dr. David Egberg, one of Boveda's chief chemists and inventors.
"One day we were sitting around a table with a group of senior engineers and some scientists from General Mills. The question was asked, "Who is the smartest guy you've ever known," and they unanimously said that it was David Egberg, who had been their boss at General Mills. He had a routine every day: Early in the morning, he would lock his door and no one could come in to disturb him. He'd use this time to learn and to read," Knutsen explained.
With summer just around the corner, there's no better time than to pick up a book and make reading part of your daily routine, in and out of the office. These books are perfect for anyone working in the tobacco industry and will give you a new perspective on business and entrepreneurship.

How to Win Friends and Influence People by Dale Carnegie
The ultimate book for entrepreneurs was one first published back in 1937. A book is full of helpful skills, from negotiation techniques to how to make anyone see–and agree–with your position.

Memorable Moments in My Life by Jose O. Padrón
Jose O. Padrón's life comes to life in a story full of entrepreneurism, optimism and inspiration in the pages of his memoir that tracks his life from Cuba to his move to the states in pursuit of the American dream.