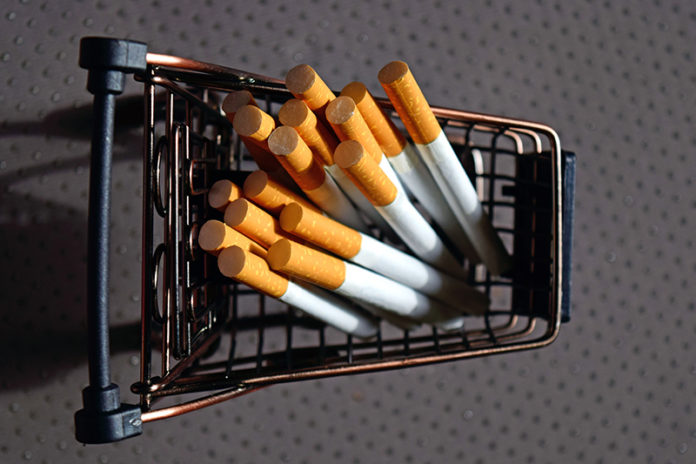 The U.S. Food and Drug Administration (FDA) has issued an updated guidance document aimed at helping retailers develop tobacco-training programs in their stores. The document helps retailers comply with regulations including the sale and distribution of various tobacco products including cigars, cigarettes, pipe tobacco, hookah, smokeless and e-cigarettes.
While retailer training programs are not a requirement for now, the new guidance document can be used to help retailers prepare to comply for regulations coming and avoid costly violations. The FDA is recommending that before any employee sales any tobacco product that he or she go through a comprehensive training program that teaches them how to properly sell and distribute "covered tobacco products" that includes those recently regulated under the deeming rule.
According to the FDA, an effective training program will cover all of the federal laws and regulations that relate to tobacco products, including age restriction and the repercussions associated with violating such laws. Retailers should also include information about the adverse health effects of tobacco use, especially on youth. The FDA recommends using examples or statistics that the FDA can easily relay these facts.
Retailers should also have written policies that clearly state the regulations, laws and compliance policies. These policies should plainly state that minors should not have access to or be sold any tobacco products under any circumstance. These policies should be easily accessible and need to distributed to employees in writing and verbally. The FDA goes further, suggesting retailers have all of their employees sign these policies and that these documents should be kept in each employee's HR records. As part of the training, retailers should initiate roleplaying, playing out different scenarios where the employee may have to refuse a sale due to a lack of appropriate identification or other cause. The employee should take a test of some sort to determine if he or she is fully aware of the laws, regulations and age verification rules at the end of the training program.
To read the FDA's "Guidance for Industry: Tobacco Retailer Training Programs" in its entirety, click here. For all the latest legislation and FDA news impacting the tobacco industry, click here.