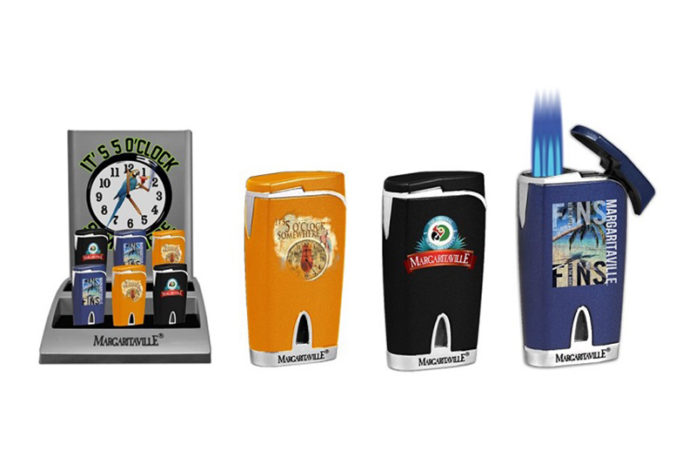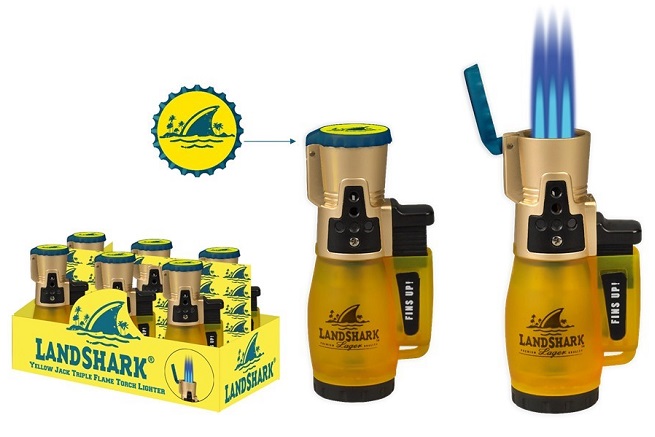 The Lotus Group and Vertigo by Lotus is partnering up with Lifestyle Brands, LLC to introduce a new line of co-branded Margaritaville and LandShark cigarware. Set to debut at the 2018 International Cigar & Premium Cigar Association (IPCPR) convention and trade show, this new line of cigarware will include co-branded pocket, table and waterproof and extendable lighters, cigar cutters and ashtrays that will include lyrics from songs by Jimmy Buffett.
"Our team is honored and excited to partner with Lifestyle Brands, LLC to create products for a laid-back lifestyle," said Rosemary Sharp, president of Lotus Group. "We've taken some popular phrases our customers associate with Margaritaville, such as 'Fins Up!', 'It's 5 o'Clock Somewhere', 'No Working During Drinking Hours' and 'Work like a Captain, Play like a Pirate', and incorporated them into our cigarware, creating a unique and fun-filled product experience."
The Margairtaville and LandShark cigarware is shipping now and will be available at many tobacconists across the U.S. For more information on these products, contact The Lotus Group at (954) 746-9026 or via email at info@lotuslighters.com.