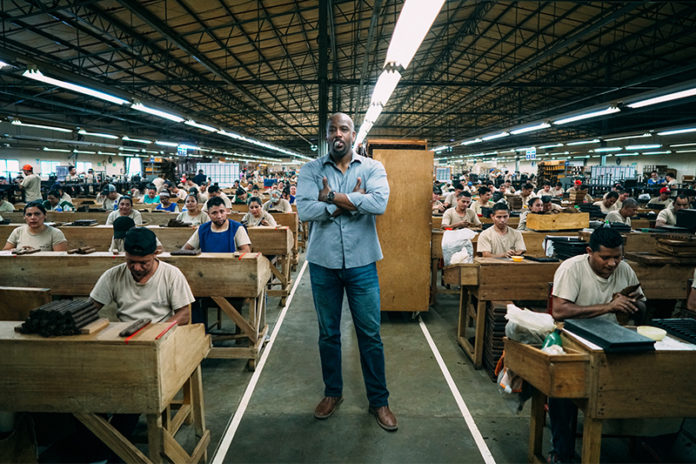 In part 2 of this exclusive Tobacco Business cover story, Cohiba brand ambassador and blender Sean Williams discusses the events that brought him to General Cigar Co. and his efforts to grow the Cohiba brand in the U.S. For part 1 of this story, click here.
The Text of a Lifetime
As with many smaller cigar brands like El Primer Mundo Cigar Company, Williams' company didn't have its own factory to rely on. He did not view this as a disadvantage, however. Instead, Williams saw this as another opportunity to work with different factories and gain unique insights from different blenders.
"From my early days making cigars at Plasencia, I was always hands-on with input, but I really got deeper into the process and learned more and more working on projects at Titan de Bronze with Willy Herrera and with the cigars I did with Abe Flores at the PDR factory," says Williams. "Even though each of these factories had slightly different approaches to the blending process, there were certain commonalities and core elements that I maintained throughout all of my blends. This gave me a comfort level and a baseline to work from and allowed me to explore a good variety of tobaccos going forward."
In 2016, Williams was celebrating his 10th year in the cigar industry and was busy working on a new cigar blend to mark the milestone when a text altered the course of his professional career. Rick Rodriguez, blender and brand ambassador of General Cigar Co.'s CAO brand, reached out to see how Williams was doing and to ask if he had some time to speak the next day. Williams wasn't sure what the call would be about, but his interest was piqued. Williams had met Rodriguez back in 2007 during an event in Atlanta, and according to Williams, the two had hit it off immediately.
"We'd mused about being able to do a project together sometime, but I never really expected that an opportunity would present itself," says Williams. "I thought, 'Well, maybe this call was about that!' I had no idea that my name had come up internally within General Cigar around the Cohiba brand. With Rick and I having been buddies, they had him reach out to me. Rick called, and after we caught up a bit he basically asked what my thoughts were about Cohiba and if I'd be interested in being the guy for the brand. I joked that I wasn't sure that Cohiba needed a guy, but that was definitely a conversation I'd be willing to have. That's how the ball got rolling, and four months later I signed an agreement to come on board."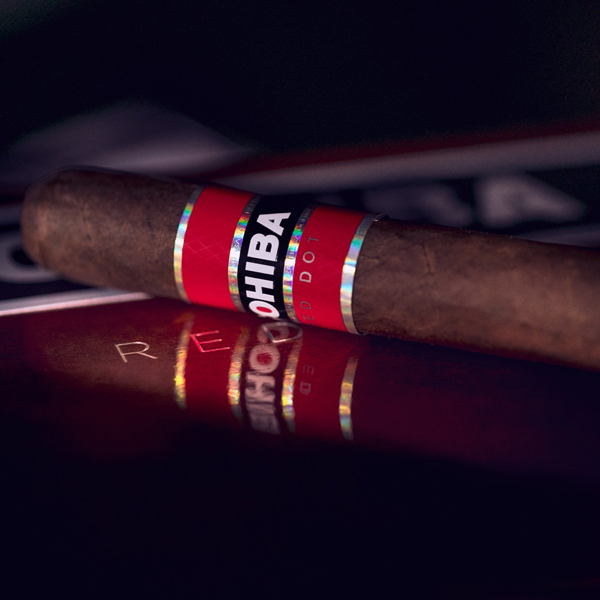 For Williams, the early days at General Cigar Co. could be summed up by a single word: incredible. The first thing he worked on was to really learn about the Cohiba brand. "I had experience with Cohiba from a consumer's perspective, but that was very different from learning the history and breakdowns of all the blends, the overall state of the brand in the marketplace, what the long-range plans were, and how I could impact those plans and jump into the creative mix," says Williams. "I spent a lot of time very early on at a number of major events just getting out as the face of the brand, so to speak. Right after coming on board, I was down at the factory meeting the team there and getting to work on future projects. There were a lot of moving parts, and I loved it all as I still do now!"
Working at Cohiba has been a rewarding experience for Williams. There's hardly an aspect or area of the brand that he's not involved with. Williams works with different factories on blends for new cigars in addition to serving on a panel within General Cigar Co. that weighs in on releases from all the different brands within the company. He is also heavily involved in event activations for the Cohiba brand and engaging with retailers and brand partners. This means that he spends a lot of time hosting retail and promotional events, both in-person under normal circumstances and virtually due to limitations associated with COVID-19. He also works closely with other members of the General Cigar Co. team, including the graphic design team and the company's senior brand manager, providing all the feedback and input necessary to bring the branding aspect of each new release and cigar line to life.
"Coming to General Cigar and the Cohiba brand and working with the super crew of people here has been incredible," Williams says. "The beauty of this business is that you never stop learning, and when I'm at our factory in the [Dominican Republic] with the guys there— Jhonys Diaz, Yuri Guillen [and] Abel Cruz or with Agustin Garcia in Honduras—I'm excited about the knowledge that I continue to pick up. I really appreciate the time I get with our tobacco experts, Don Quico and Ernest Gocaj. The knowledge they have in tobacco growing and the intricacies of the varietals is mind-blowing."
Even though El Primer Mundo Cigar Company and Cohiba were two different brands and required different approaches to marketing and branding, Williams found that some of the lessons he had learned as a small-business owner carried over into his new role within General Cigar Co. As he had learned with his own brand, Cohiba's branding and marketing required remaining true to the core ideals of the brand while finding opportunities to expand the audience for the brand as well.
"Cohiba is truly an experiential brand that's synonymous with luxury," he explains. "It's about enjoying life's experiences and accessing attainable luxury … a small escape. The branding, the packaging, the imagery and the events we participate in reflect that."
Many have come to view the Cohiba brand as being defined by luxury and lifestyle and a cigar that's smoked during celebratory occasions. What some overlook about the brand is that its blends are made with an amazing array of tobaccos, including Cameroon, Connecticut Broadleaf, Jalapa Nicaragua and Los Rios Ecuador, to name a few. Williams wants retailers and consumers to understand that it's the quality of the tobacco that makes it into Cohiba's blends that defines the brand and makes it fit for so many different occasions.