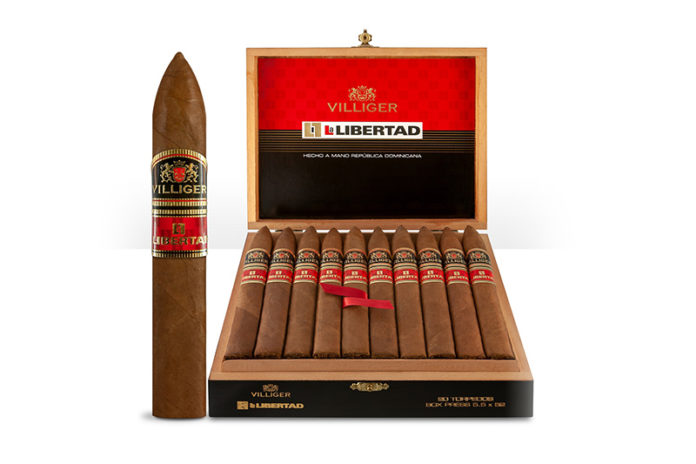 Villiger Cigars has revealed updated branding for its La Libertad brand.
Previously, Villiger La Libertad–which translates to "freedom" from Spanish–featured a band with only the name "La Libertad" displayed. The new branding includes an elegantly designed cigar band that prominently features the Villager handmade premium cigar logo.
"The Villiger La Libertad is a cigar that is personal favorite and we are happy that this high rated brand will now be properly represented as a Villiger brand," commented Rene Castañeda, president of Villiger Cigars North America.