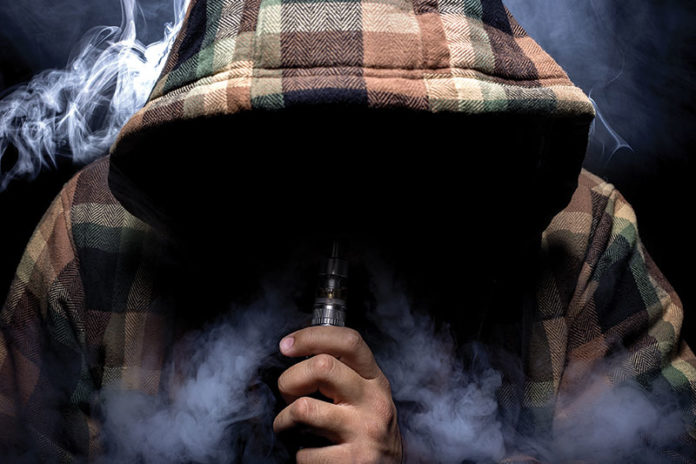 A scant six months ago, U.S. Food and Drug Administration (FDA) Commissioner Scott Gottlieb seemed relatively sanguine, if not downright enthusiastic, about vapor products. Expressing his belief that a "continuum of risk" exists, he told industry executives attending a Tobacco Regulatory Science Program meeting, "We believe there is a role for modified-risk products. Further, we want to preserve e-cigs as one among a number of possible options for adult smokers and believe that fully transitioning smokers to ENDS [electronic nicotine-delivery systems] can reduce the morbidity and mortality associated with tobacco use."
It was a statement that buoyed the vapor industry, which already held high hopes for Gottlieb, who seemed to have an understanding of the potential benefits of vaping over smoking combustible cigarettes. Even then, however, the FDA commissioner took care to caution that the agency's tolerance of vaping devices, e-liquids and other ENDS was tempered by concerns over youth access and use. Those concerns intensified over time—and squeled Gottlieb's enthusiasm for the category. In fact, his initial affinity for the category may now be backfired through his time as the head of the agency.
"We are in a position where we have a commissioner who has taken a distinct interest in both the tobacco space and more specifically in the vapor space, whereas under previous administrators you didn't have quite the concentration from the higher ups in the agency," says Brittani Cushman, senior vice president of external affairs at Turning Point Brands. "To me, that is part of why you are seeing more aggressive action. It's based on the people who set policy at the FDA level taking a particular interest in the topic."
How Gottlieb's resignation will affect the direction of the FDA's policy on vapor remains to be seen, but his impact on the category will be felt long into the future.
The Trouble with Teens
Citing research stating that a total of 2.1 million youth used e-cigarettes in 2017, the FDA called on vapor product manufacturers to adopt measures to limit the appeal of their products and marketing to minors in 2018. The idea was to continue to support ENDS as being less harmful than combustible cigarettes and an effective smoking cessation tool while also ensuring that making them available to adult smokers would not create a new generation of nicotine addicts.
A number of high-profile vapor manufacturers voluntarily joined in the effort. Juul Labs, the company most frequently cited in mainstream media coverage of youth usage, pulled back its social media campaign, restricted distribution of certain flavored pods to retail stores, strengthened age verification on its website and developed a Juul Labs Action Plan to address underage use of its products.
"We are committed to preventing youth access of Juul products," said Ted Kwon, a Juul Labs spokesperson. "We cannot fulfill our mission to provide the world's one billion adult smokers with a true alternative to combustible cigarettes if youth use continues unabated… Our intent was never to have youth use Juul products. We have taken dramatic action to contribute to solving this problem."
But teen trends are hard to stop, as any parent can report. Despite industry and government efforts, concern over youth usage continued to grow, fueled in part by a maelstrom of negative media coverage of what the Wall Street Journal dubbed the "Juul E-Cigarette Epidemic." By January 2019, a frustrated and much maligned Gottlieb had gone from being the vapor industry's friend to potentially its biggest foe. As he explained at a public hearing in Maryland on Jan. 18, that shift came gradually and with some degree of conflict, given his recognition that e-cigarettes have been instrumental in reducing conventional smoking among both youth and adults. In fact, according to the U.S. Centers for Disease Control and Prevention, smoking rates among adults reached an all-time low in 2017, with just 14 percent of adults reporting cigarette smoking "every day" or "some days," marking a 67 percent decrease since 1965.
"Sadly, this progress is being undercut—even eclipsed—by the recent, dramatic rise in youth vaping," Gottlieb said, noting that from 2017 to 2018 there was a 78 percent increase in current e-cigarette use among high school students and a 48 percent increase among middle school students. What's more, the total number of middle school and high school students currently using e-cigarettes rose to 3.6 million. "A few years ago, it would have been incredible to me that we'd be here, discussing the potential for drug therapy to help addicted youth vapers quit nicotine," said Gottlieb. "Instead, in recent years, there had been reason to hope that e-cigarettes could play a different role in the nicotine product continuum of risk."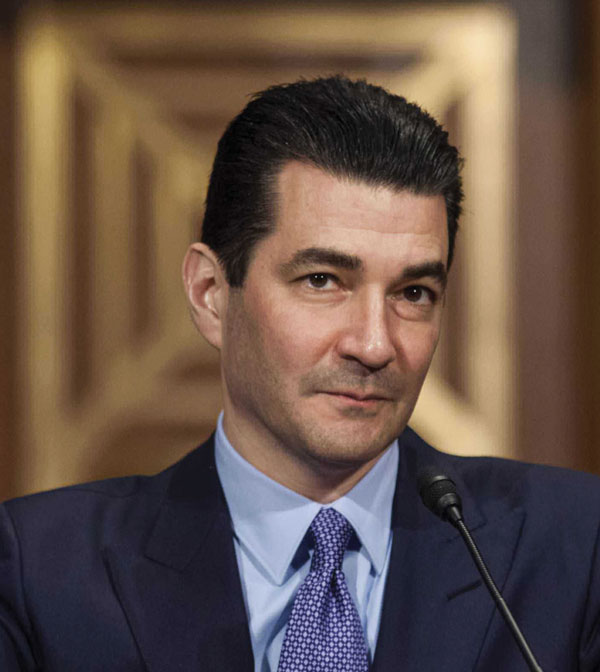 The "Game Over" Threat
Gottlieb went on to suggest that if the industry itself didn't manage to stem youth usage, the agency might use its premarket tobacco product application authorization power to remove products from the market or ban flavored products. "If the epidemic continues to mount, I'm sure that the debate will change to one of whether these products should continue to be marketed at all without authorized premarket tobacco [product] applications," he said. "It could be 'game over' for some these products until they can successfully traverse the regulatory process. I think the stakes are that high."
It's not the first time Gottlieb has given voice to what can only be viewed as threats to the industry, and industry organizations and advocates have taken a dim view of his warnings, even going so far as to infer that the agency is overstepping its authority. After Gottlieb began making references to the possibility of removing products from the market and banning the sale of flavored products in non-age restricted stores, the Vapor Technology Association (VTA) quickly fired off a response. "By threatening an industry—and technology that millions of adult smokers are successfully using to reduce or quit smoking deadly cigarettes—[the] FDA is venturing into dangerous territory," the VTA stated. "It is upending its own process by threatening to move forward deadlines and banning 'certain flavors' without engaging in its required comprehensive, science-based analysis."
What's more, it's unclear what exactly Gottlieb is looking for the industry to do. Vapor companies are not marketing to minors, and the large, established companies already have programs in place to prevent youth purchases. Plus, limiting access to ENDS, or taking the products off the market entirely, has the potential to cause harm, as Michael Siegel, a professor at the Boston University School of Public Health, routinely states in his blog: "Juul is helping hundreds of thousands of smokers to quit and perhaps save their lives."
Those with experience in the regulatory arena point out that despite alarming media coverage, swift and severe action from the agency is unlikely. "Rightly or wrongly, the agency has zeroed in on flavors being at the center of [youth appeal] for vapor products, and combustible products as well," says Cushman. "But they seem to be taking it in stage, which is more measured than perhaps than what has been portrayed broadly."
Going for Guidance
In the near term, the industry is expecting the FDA to issue a guidance document outlining their thinking. Based on Commissioner Gottlieb's remarks, many in the industry expect that guidance to focus on limiting the sale of flavored products to age-restricted venues, such as tobacco shops. That path, however, could prove problematic. "Because guidance documents are non-binding, we don't know how retailers will react," explains Cushman.
"Within the Tobacco Control Act there are restrictions on how the FDA can limit face-to face sales of tobacco products in certain retail establishments. So if the FDA moves forward, they will be threading that needle to come up with a policy that will not be immediately subject to lawsuits. There are different ways retailers could respond. If, for example, you look at it as non-binding and move forward by acting as if it is not there, you may open yourself up to enforcement action. That would then set you up to be able to challenge the policy by arguing, 'They said this was guidance, but they are actually enforcing under this guidance.'"
And, while the guidance document is expected to be followed by a rule-making proposal, that will be a lengthy ordeal for the already-overtaxed FDA. "It will be a multi-year process, and within that process the industry will have significant input as to how the FDA will approach this," says Cushman. "Because of the process involved and the sheer size and importance of the types of rules they are talking about, you tend to have a longer comment period and time for the agency to review these voluminous and typically very dense comments. So you have a process that can take years. In the meantime, you will likely see more FDA action in other areas that don't get as much play in the headlines, harmful and potentially harmful constituent testing, PMTA filing guidance documents, etc."
Whatever rule-making proposal does surface may well be less dramatic than current headlines suggest, she adds. "I think it will be a more measured approach because of the burden on the FDA scientifically to provide backup for whatever they put forward. Because of the handcuffs on the agency from a procedural standpoint, they would have a high hurdle to go full bore on a flavor ban right away."
Still, the vapor community is already rallying, with both consumers who vape and those whose livelihoods are irrevocably tied to the future of vaping protesting these threats. A recent study published in the New England Journal of Medicine confirmed what most already believed to be true—that ENDS are far more effective than other nicotine substitutes at helping smokers quit. In fact, according to the study, the rate of success is twice as high for ENDS users than those who use patches, gum or other methods.
Dr. Neal L. Benowitz, who is the chief of clinical pharmacology at the University of  California, San Francisco, and an expert in nicotine absorption and tobacco-related illnesses, has called the report a "seminal study." While acknowledging the importance of protecting kids from e-cigarettes and smoking cessation, Benowitz and other health researchers also note that smoking cessation is equally critical, given that tobacco use causes nearly 6 million deaths worldwide each year, including 480,000 in the United States, according to the U.S. Centers for Disease Control and Prevention.
Ultimately, the FDA is charged with finding a way to balance those two health priorities. As Tony Abboud, executive director of the Vapor Technology Association noted in a rebuttal to Gottlieb: "Decisions of this magnitude must be made on science, not emotion. That is [the] FDA's charge. Does [the] FDA really want millions of Americans to return to smoking cigarettes?"
This story first appeared in the March/April 2019 issue of Tobacco Business magazine. Members of the tobacco industry are eligible for a complimentary subscription to our magazine. Click here for details.
– Story Jennifer Gelfand, editor-in-chief of Tobacco Business Magazine.