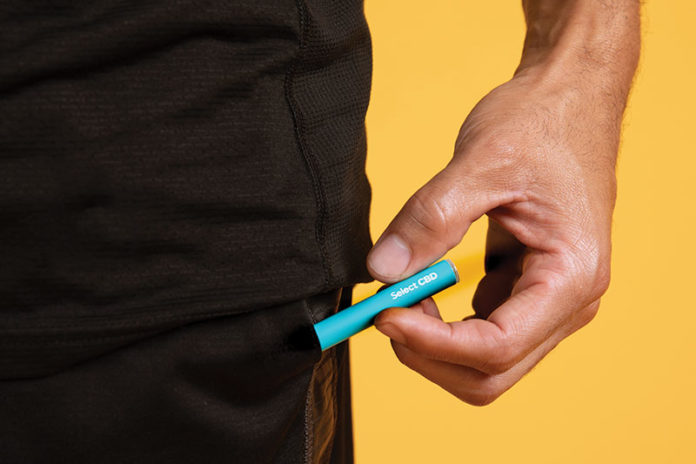 Now one of the biggest cannabis brands in America, Cura Cannabis began humbly and with what many would call "altruistic intentions." Cameron Forni was researching vaporization to help a friend and partner who suffered from Barrett's esophagus, a serious complication of gastroesophageal reflux disease. While cannabinoids have been found to be effective in treating the condition, victims of the disease are unable to smoke, so the idea was to find a clean, smoke-free way to consume cannabis.
"With a small team, I started buying and deconstructing every vaporizer I could find and found that many vape pens were made with silica wicks, while organic cotton wicks were actually more ideal," explains Forni, president and CEO of Cura Partners and the creator of Select Oil and Select CBD. "From there, the Select brand emerged."
The partners began selling the product online in 2015, taking on credit card debt—perhaps the least recommended method of funding a company—to get the business off the ground. Fortunately, the road to profitability was short, and the entrepreneurs' business was in the black within months. Since then, the company has grown swiftly. Today, it is a multimillion-dollar global entity.
In the interview to follow, Forni talks about his product line, shares his insights about the rapidly evolving cannabidiol (CBD) market and discusses his plans for Cura Partners' future.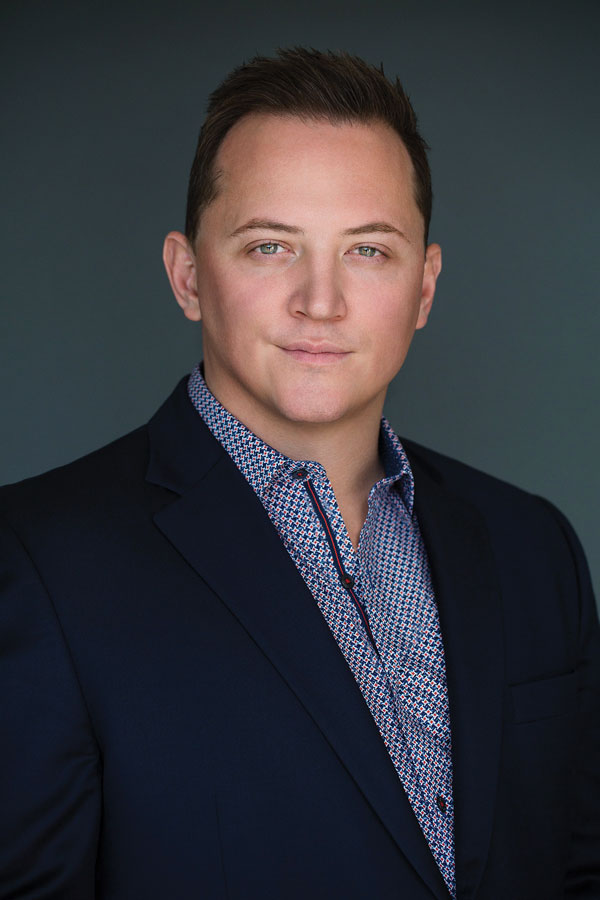 Tobacco Business: You recently exhibited at the 2019 Tobacco Plus Expo (TPE). What products were you highlighting and what distinguishes them in the market?
Cameron Forni: At TPE 2019, we showcased our Select CBD brand portfolio. All products in our portfolio are made from oil extracted from hemp and contain zero percent THC (the psychoactive compound in cannabis). That includes Select CBD Blends vape pens, Select CBD Drops, Select PETS tinctures, Select by Montel CBD Capsules and Select Muscle Rub. For this particular event, we placed a heavy focus on our vape line, as it's an easy and convenient way to access CBD.
Our goal for the show was to expose the TPE audience to Select as a hemp-derived CBD brand that stands as a true leader in the space. Our market differentiators include our focus on testing our products to standards beyond what's required and having a fully legal and compliant chain of custody for hemp extract and finished products. It also includes our focus on our people, products and innovation.
We're seeing a great deal of interest in cannabis products, particularly CBD, from this year's TPE attendees. What is your view of the growth potential for that category? What distinguishes your products in this category from those of your competitors?
New Frontier Data shows that the CBD industry is expected to be worth $20 billion by 2022; this makes hemp-derived CBD the fastest-growing industry in the world. From the growth we've seen, we anticipate that number could be even higher. Cura, through its subsidiary focused on hemp CBD, Cura Wellness, has been known for providing fully tested and compliant CBD products for consumers for over a year. Consumers can access our products in regional grocery stores, convenience stores, cannabis retailers and also online at www.selectcbd.com.
Our brand differentiator lies in our completely legal supply chain, which comes from [U.S.] Department of Agriculture-licensed hemp farms. The hemp is transferred to us in a chain of custody with certificate of authenticity, and then the consumer products are also manufactured, packaged and shipped from a Department of Agriculture-licensed facility.
We're also very focused on safety, and here we are proud to put all our CBD products through the most stringent testing standards in the country, namely the Oregon pesticide, residual alcohol and microbial panel. In fact, we feel that we've truly set the standard industrywide, as we have all products quality-control batch tested at Oregon Environmental Laboratory Accreditation Program (ORELAP) accredited testing labs near our headquarters in Portland, Oregon.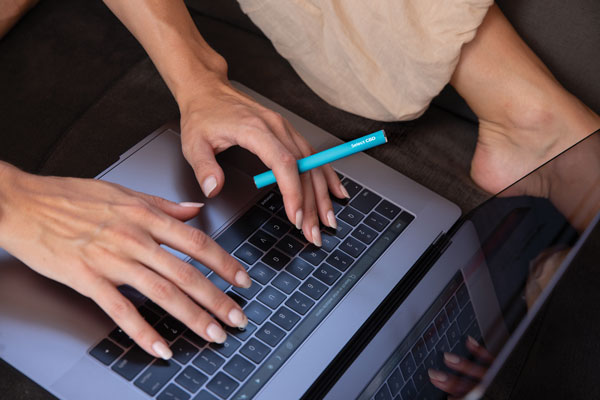 Where are your products primarily sold? What retail channels are you looking to partner with to help educate consumers about the different products and their properties and usages?
Select CBD products can be found anywhere from large health club chains, to mass retail stores, medical offices, dispensaries, restaurants, pet stores and grocery stores. We also sell products online at www.selectcbd.com and ship widely across the U.S. We are in discussions with large national grocery and pharmacy chains for having our product available in those stores soon. We are very excited that we were the first legal shipment of CBD products from the U.S. to the U.K. after the Farm Bill passed last year. [By the time this article is published], our hemp CBD vape products will be available to European consumers at www.selectcbd.eu.
Do you view the medical and recreational markets as entirely separate entities? How do you tailor your products and marketing to meet the needs of those two types of consumers?
In speaking with medical professionals, we know that the medical market really prefers to stay separate from the recreational market. We do know our medical consumers and our recreational consumers can be very different. What's great about having both hemp and cannabis lines of products is that we have many products that fit a wide variety of consumers.
Our products tend to speak for themselves. We're always careful never to make medical claims, but many of our customers have experiences they really like to share with others, so they tend to be very vocal about their experience.
You're a leader in a category that is seeing a lot of growth, innovation and new players coming into the market. What is your view of how the competitive landscape will change over the next year?
In the cannabis space, brands will continue to evolve to elevate the marketing standards that are inhibited by current regulations. Once hemp- and cannabis-derived products are treated as a normalized consumer product, brands will be able to market in a more advanced way. With our amazing people at the helm, we will be able to lead the charge to help people see how cannabis and CBD products fit into their everyday lives.
What trends are you seeing in the cannabis market that are relevant to your products? CBD products have seen unprecedented growth in the last year, and people are seeking a variety of delivery methods. With our line of vape pens, tinctures and gummies, consumers can choose which way works best for them. Wellness and skincare products are also seeing a huge boom. Our new Select Muscle Rub is great example of how CBD can enhance common applications that are trusted by consumers in every category.
With more and more states legalizing at least some form of cannabis, the legislative landscape is continually in flux. Some say that states are backpedaling somewhat from legalization, considering banning certain edibles like gummies, for example. What changes do you see on the immediate horizon, and what will they mean for your company?
Throughout our company's history, the only constant has been change. While we cannot anticipate specific changes and regulations, we will continue to remain ahead of the curve while focusing on compliance and testing as a primary priority.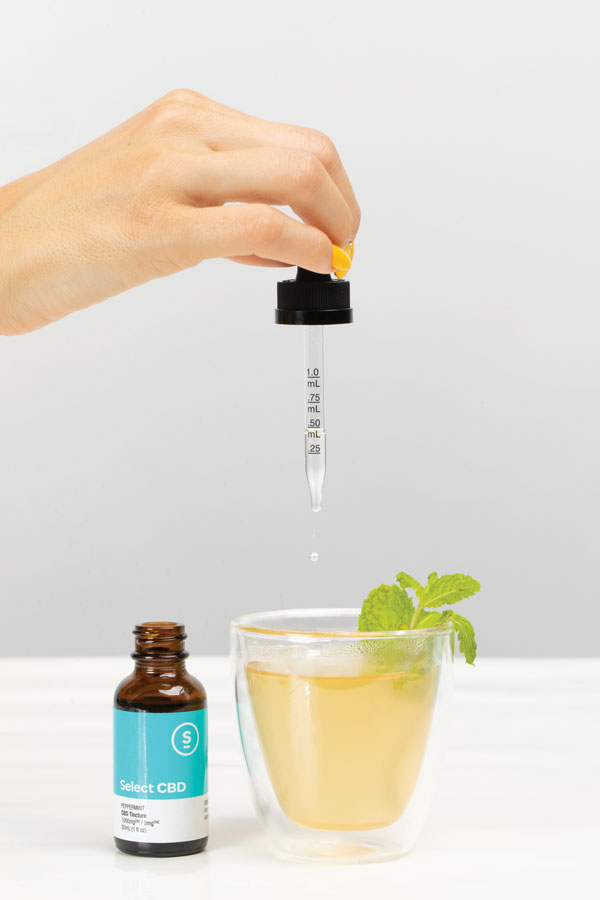 What are your plans for the remainder of 2019?
At Cura, we always have exciting things in the works. New products include a Select transdermal patch, unique capsule options and many new applications for consumers to access CBD in whatever way feels best to them. We are also excited to sponsor some of the top athletes in the world—some of whom are publicly talking about cannabis and hemp products for the first time in their careers. Soon, the world will see Olympic athletes signed with a CBD company, which provides incredible peace of mind to consumers who want to ensure that the products are effective and contain zero percent THC.
We will continue to bring innovative new products to market, and find exciting ways to let the world know about them. Our mission remains strong—to be the leading provider of cannabis oil in legal U.S. and international markets. We are just getting started!
What else is it important for your customers to know about your company? What trends do you see impacting sales? We're seeing incredible consumer interest in CBD products, especially in the tincture and edible category. The passing of the Farm Bill is a landmark decision that will allow easier access to CBD products for consumers across the country. It also makes clear that farmers and consumers can legally travel across state lines with CBD products.
Our Select CBD Drops continue to be a best-selling product for us, as they're a very approachable product for someone who has never tried hemp products. At the same time, daily cannabis users are seeking out this line as well.
How do you work with retailers to merchandise the category and your brands specifically?
We've always had a focus on customer welfare instead of customer support. That means that our sales team works closely with our partners to ensure they have everything they need to merchandise and sell through. For us, that means regular education sessions around the product, installing branded shop-in-shop displays to show off the product in a way that speaks to consumers and staying in incredibly close contact with everyone we work with. What sets us apart is our ability to form true partnerships with our farmers, with our suppliers, with our retailers, and it's an area we take great pride in.
How concerned are you about U.S. Food and Drug Administration (FDA) regulation? How do you see vapor product regulation affecting your business?
We know that major decisions will be made by mass retail chains now that the Farm Bill regulations are signed and finalized. It's a very exciting time for us, and we've been in touch with major retail outlets who are ready and willing to offer consumers products like ours.
When it comes to vapor regulation, compliance is always going to be at the forefront of what we do here, so we're tracking on vaporization regulation closely. From the inception of our company, we've been focused on innovating the device itself, as we found that many competitors were using silica fiberglass wicks with incorrect heating elements. We're proud to have set the standard around Japanese cotton wicks, and the industry has followed suit in many ways since we began using cotton in our cartridges.
What else is it important for your customers to know about your company and your brand family?
None of this would be possible without our incredible team. Cura's focus is around people, product and innovation, and people always come first. We take great pride in the ways in which we've set standards around employment in the cannabis and hemp industry. We're an incredibly values-based organization, and we're proud to offer industry-leading benefits to our team.
When it comes to the brand family, our customers should know that our team is constantly innovating, and we have a ton of awesome products coming soon. Select will always be our portfolio leader, and we have plans to continue expanding into new brand categories, into new states and countries, with new partners.
This story first appeared in the January/February 2019 issue of Tobacco Business magazine. Members of the tobacco industry are eligible for a complimentary subscription to our magazine. Click here for details.
– Story Jennifer Gelfand, editor-in-chief of Tobacco Business Magazine.