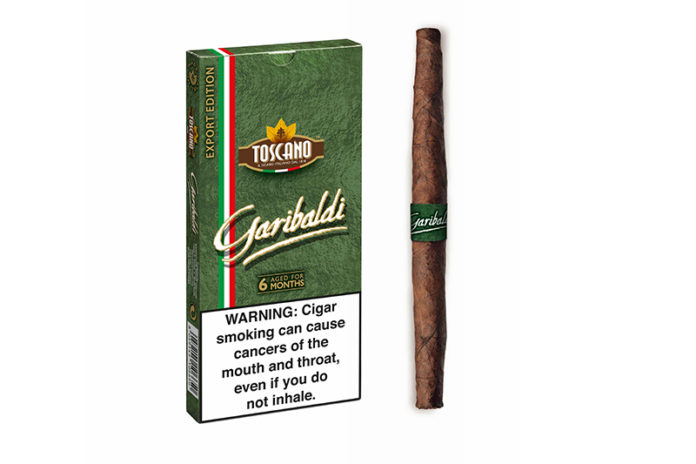 Toscano has a new cigar that will soon arrive on store shelves. The latest addition to the Toscano line, the Toscano Garibaldi, celebrates Giuseppe Garibaldi, an Italian nationalist and military general who often smoked Toscano cigars.
Toscano Garibaldi is made with Kentucky fire-cured tobacco that is grown in Italy. The company describes the cigar's aroma as that of natural tobacco and having notes of spice and roasted nuts. This medium-bodied smoke comes in 5-count packs and measures 6 1/8 x 39, a longer format that's meant to be cut in half.
Toscano Garibaldi will have a MSRP of $19 per pack. The cigar was first introduced in 1982. An exact release date has yet to be revealed.