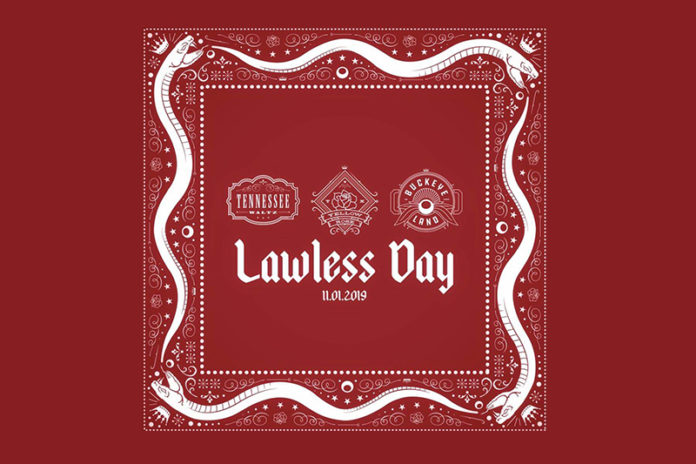 The third annual Crowned Heads Lawless Day will be held on Nov. 1, 2019. Inspired by the 2013 movie The Purge, this special day enables any retailer to order any of the company's state-only exclusives.
"Originally, Lawless Day was a concept we created that would not only shine a light upon our state exclusive cigars, but also, would further promote their year-round availability via the retail tobacconists in those respective states, as most also mail order these cigars to states outside their own," commented Crowned Heads co-owner and founder, Jon Huber. "The one-day-only promotion proved so successful the past two years that we were excited to bring it back once again this year."
For 2019, the Crowned Heads Lawless Day will feature the following state exclusives: Tennessee Waltz (a Tennessee state exclusive), Yellow Rose (a Texas state exclusive), and Buckeye Land (an Ohio state exclusive). Tennessee Waltz and Yellow Rose are rolled at May Father Cigars, S.A., in Estelí, Nicaragua. Buckeye Land is rolled at La Gran Fabrica Drew Estate in Estelí, Nicaragua.