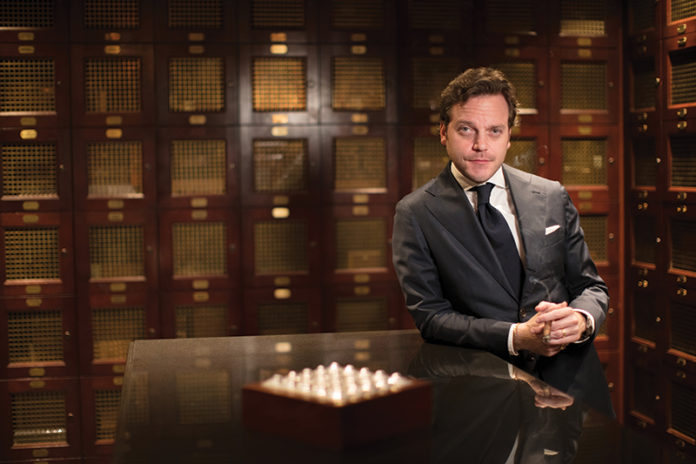 In retail, experience is everything. A recent study conducted by San Francisco State University found that people who spent money on experiences rather than material items often felt happier and that their money was better spent. Yes, e-commerce is important and a growing area of business, but nothing beats walking into a retail store to make a purchase and the experience you have as a customer.
Michael Herklots knows a thing or two about creating the perfect customer experience. He's held various positions in the premium cigar category over the years, from selling cigars out of a kiosk in 1999 to his current position as vice president of retail and brand development at Nat Sherman International. Herklots is responsible for all noncigarette-
related areas of the Nat Sherman business.
While Nat Sherman's premium tobacco products are an important part of the brand, it's the company's retail business that has defined it and made it one of the most respected tobacconists in the U.S. The Nat Sherman store in New York City remains the flagship of the brand, and it's become one of Herklots' main tasks to oversee the development of the company's retail operations and to create the overall Nat Sherman experience for customers. Herklots offers his tips for how all retailers can provide memorable service and ways you can exceed your customers' expectations to keep them coming back for more.
Define and Connect With Your Customers
Before you can create a better experience for your customers and improve your retail operations, you must first define who your customer is. According to Herklots, a tobacconist's customer base can usually be split into two different groups: adult smokers who choose to enjoy premium tobacco products and adults who choose to purchase products for others that they know. Once an adult consumer becomes a customer at a tobacconist, it's the responsibility of the retailer to engage with and maintain that customer.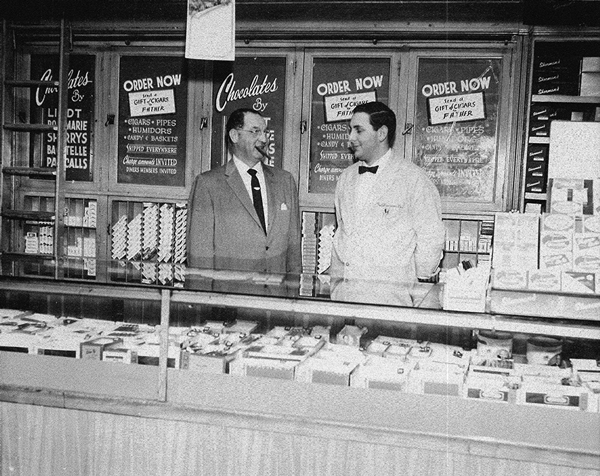 "The 'experience' is no longer just at the register or in the humidor. Retailers need to continue to reach out to their customers," Herklots explains. "Engage with them on the platforms in which they like to engage. Retailers need to offer unique experiences that invite customers back into their stores, rather than simply waiting for them to decide to shop again."
When speaking of geographic communities, there are endless opportunities for grassroots support and ways for retailers to give back. Providing jobs, supporting local charities, and being involved in local business groups and chambers of commerce can all be meaningful ways to connect to local communities. With websites, blogs and social media, retailers can also get involved in communities outside their geographic locations. Rewarding your customers by providing a place to enjoy their purchase and building a community around your retail business helps to create a memorable experience that generates customer loyalty and word-of-mouth reviews that will have others seeking out your business.
Best Hiring Practices
Another area that retailers often overlook when trying to create an unforgettable experience for customers is their employees. Herklots is careful in placing the responsibility retailers and employees have in crafting an experience for customers. Business leaders must create an experience for their customers, but it's up to the employees to provide that experience to customers consistently.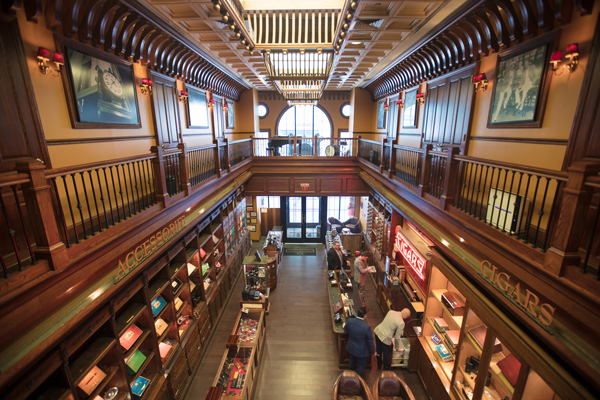 "Our staff at the [Nat Sherman] Townhouse is delivering an experience that has been developed, perfected and then taught. Each employee has their own style, but all of them still uphold the standard that is the Townhouse experience. Of course, that experience is always a work in progress. It evolves as our business evolves and our industry evolves, but then it remains consistent," Herklots explains. "In the absence of clear direction, employees create their own version of an experience, leading to many different experiences depending on which employee a customer engages with, and that will ultimately dilute the experience for the consumer."
While the ideal path to crafting a memorable experience for customers comes down to getting all of a retail operation's employees on the same page, it's no secret that each employee is different and some may require more handling and guidance than others. Recognizing this, Herklots urges retailers to take immediate action should they identify an employee in need of help. Although the tobacco and premium cigar industries have a family-oriented spirit, every retailer must keep in mind that they are running a business, and every employee should have a clear objective and be held accountable to it.
"There should be a clear line between customers and staff. Staff require clear roles and responsibilities. Employees need clear targets and metrics for success and regular check-ins to communicate how they're doing against those goals. This should be for every employee, regardless of performance or level," Herklots explains. "For those who need a little extra coddling or attention, give it to them, but give it to them with recommendations for improvement, as well as a clear performance plan with clear consequences. Then you hold yourself accountable to the process, even if that includes an unfortunate termination."