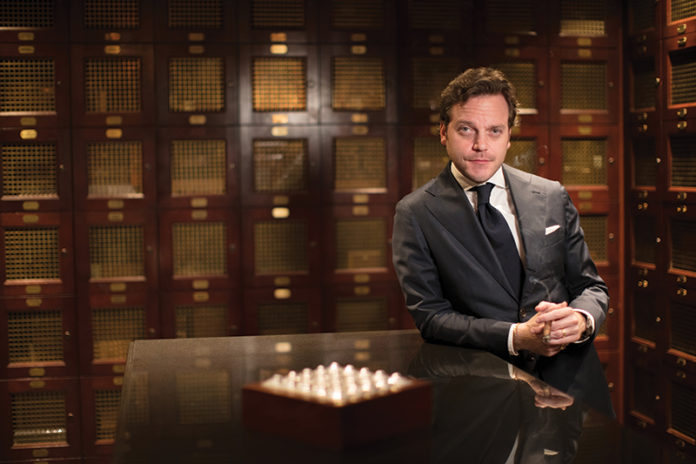 In retail, experience is everything. A recent study conducted by San Francisco State University found that people who spent money on experiences rather than material items often felt happier and that their money was better spent. Yes, e-commerce is important and a growing area of business, but nothing beats walking into a retail store to make a purchase and the experience you have as a customer.
Michael Herklots knows a thing or two about creating the perfect customer experience. He's held various positions in the premium cigar category over the years, from selling cigars out of a kiosk in 1999 to his current position as vice president of retail and brand development at Nat Sherman International. Herklots is responsible for all noncigarette-
related areas of the Nat Sherman business.
While Nat Sherman's premium tobacco products are an important part of the brand, it's the company's retail business that has defined it and made it one of the most respected tobacconists in the U.S. The Nat Sherman store in New York City remains the flagship of the brand, and it's become one of Herklots' main tasks to oversee the development of the company's retail operations and to create the overall Nat Sherman experience for customers. Herklots offers his tips for how all retailers can provide memorable service and ways you can exceed your customers' expectations to keep them coming back for more.
Define and Connect With Your Customers
Before you can create a better experience for your customers and improve your retail operations, you must first define who your customer is. According to Herklots, a tobacconist's customer base can usually be split into two different groups: adult smokers who choose to enjoy premium tobacco products and adults who choose to purchase products for others that they know. Once an adult consumer becomes a customer at a tobacconist, it's the responsibility of the retailer to engage with and maintain that customer.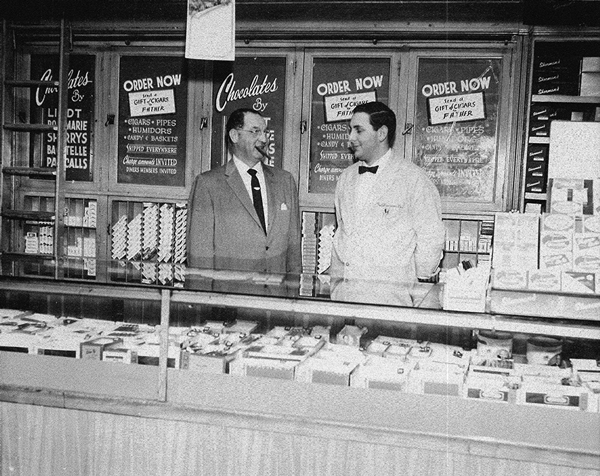 "The 'experience' is no longer just at the register or in the humidor. Retailers need to continue to reach out to their customers," Herklots explains. "Engage with them on the platforms in which they like to engage. Retailers need to offer unique experiences that invite customers back into their stores, rather than simply waiting for them to decide to shop again."
When speaking of geographic communities, there are endless opportunities for grassroots support and ways for retailers to give back. Providing jobs, supporting local charities, and being involved in local business groups and chambers of commerce can all be meaningful ways to connect to local communities. With websites, blogs and social media, retailers can also get involved in communities outside their geographic locations. Rewarding your customers by providing a place to enjoy their purchase and building a community around your retail business helps to create a memorable experience that generates customer loyalty and word-of-mouth reviews that will have others seeking out your business.
Best Hiring Practices
Another area that retailers often overlook when trying to create an unforgettable experience for customers is their employees. Herklots is careful in placing the responsibility retailers and employees have in crafting an experience for customers. Business leaders must create an experience for their customers, but it's up to the employees to provide that experience to customers consistently.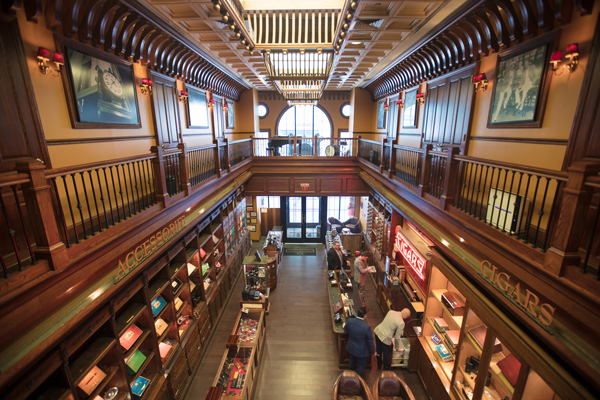 "Our staff at the [Nat Sherman] Townhouse is delivering an experience that has been developed, perfected and then taught. Each employee has their own style, but all of them still uphold the standard that is the Townhouse experience. Of course, that experience is always a work in progress. It evolves as our business evolves and our industry evolves, but then it remains consistent," Herklots explains. "In the absence of clear direction, employees create their own version of an experience, leading to many different experiences depending on which employee a customer engages with, and that will ultimately dilute the experience for the consumer."
While the ideal path to crafting a memorable experience for customers comes down to getting all of a retail operation's employees on the same page, it's no secret that each employee is different and some may require more handling and guidance than others. Recognizing this, Herklots urges retailers to take immediate action should they identify an employee in need of help. Although the tobacco and premium cigar industries have a family-oriented spirit, every retailer must keep in mind that they are running a business, and every employee should have a clear objective and be held accountable to it.
"There should be a clear line between customers and staff. Staff require clear roles and responsibilities. Employees need clear targets and metrics for success and regular check-ins to communicate how they're doing against those goals. This should be for every employee, regardless of performance or level," Herklots explains. "For those who need a little extra coddling or attention, give it to them, but give it to them with recommendations for improvement, as well as a clear performance plan with clear consequences. Then you hold yourself accountable to the process, even if that includes an unfortunate termination."
If hiring the right employees is an area you struggle with, approach the hiring process knowing you can teach an employee about a product, but you can't teach things like passion, enthusiasm and work ethic. Look for employees with the right skills who also exhibit entrepreneurship because these individuals will deliver the right results for your business. Also, seek out diversity in your employees, a trait that's essential to a healthy, connected business. Your customer base will be filled with different personalities, generations, languages, styles and backgrounds, so having a staff that reflects that diversity will help ensure that anyone who walks in the door feels welcome and comfortable.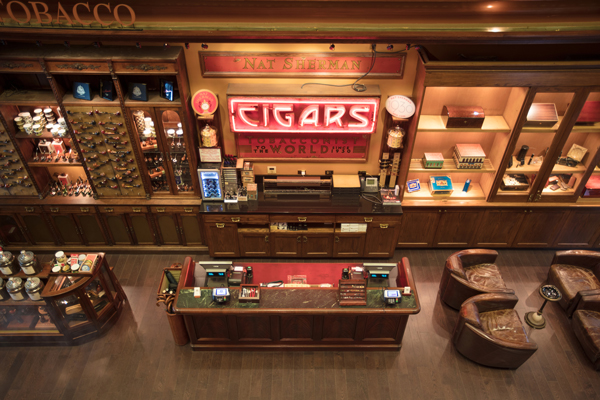 Business by the Numbers
Experience plays an important role in a store and, if done right, it can transform a business. Even though the premium tobacco industry has a long history in retail, it still takes a lot of work to generate enough interest in these products among new customers.
Thinking outside the box can bring a competitive edge to your retail game, and being authentic to who you are and bringing your personal interests into your business can set your retail operation apart from others. Herklots has done this many times, fusing the worlds of wine and fashion into different promotions he has created to bring new customers into the premium cigar category. Whether you're into sports or craft beer, align your marketing efforts with what you're interested in and you may see a big return as a result.
As you collaborate with other businesses and brands that align with your interests and hobbies, remember to focus on the experience, especially when hosting an event. Standard promotions are still popular, but unique promotions, prizes, educational seminars, curated tastings and fundraisers for local charities can all be big drivers for your retail and wholesale businesses. You also need to speak with manufacturers about their businesses and specific needs to figure out how a better partnership can be formed.
A retailer will have difficulties creating a positive experience without managing inventory and figuring out what customers are buying in stores. Herklots places a great emphasis on point-of-sale (POS) systems and how they transform a business. Nat Sherman depends on a POS system for every facet of its business, using the numbers and information it provides for a more informed view of its business and products.
"In general, numbers don't lie. The more sophisticated the system, the more detailed the information. Today, retailers with point-of-sale systems are undoubtedly more informed about their business and operate accordingly," Herklots explains.
As a board member of the Tobacconists' Association of America (TAA), Herklots has seen firsthand the value POS systems bring to retailers who are interested in being world-class retailers. New members of the TAA aren't even considered unless they have a POS system, says Herklots, who notes that a POS system is an absolute must for any retailer doing business in 2018. Use these sophisticated systems to keep track of what your customers are buying, when they bought it, and what products are selling at what rate and to whom. Use it to spot trends in your business with regard to flavors, prices and sizes. This type of data will allow you to make more informed purchasing decisions and will help you tailor your business to your specific customer base.
Plan for the Future
Every business and every market is different, and every retailer must work hard to figure out what works best for them. Despite its long history in cigar retail, Nat Sherman still works hard every day to improve its approach to giving customers a top-notch experience and grow its business year after year. The company accomplishes this by attracting adult cigar enthusiasts to its business, getting them to purchase its branded premium tobacco products and working hard to keep those customers coming back for more. Any retailer who strives for these things will not only continue to be in business for years to come but also be on the path to becoming a tobacconist to the world—just as Nat Sherman has been since its launch in 1930.
This story first appeared in the July/August 2018 issue of Tobacco Businessmagazine. Members of the tobacco industry are eligible for a complimentary subscription to our magazine. Click here for details.
– Story by Antoine Reid, an editor and digital content director for Tobacco Business Magazine. You can follow him on Instagram @editor.reid.