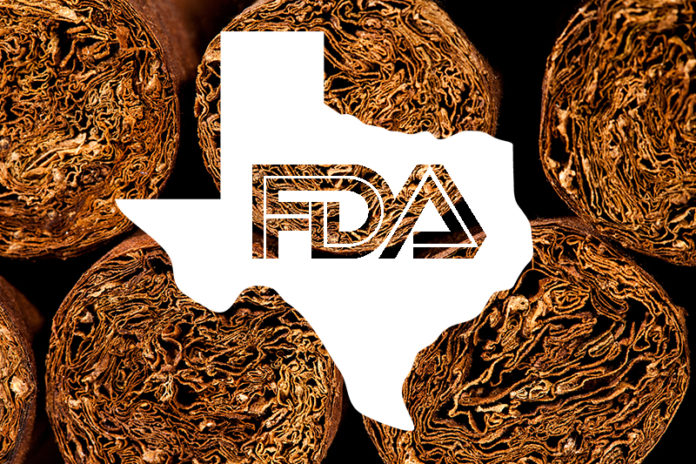 Several Texas-based premium cigar businesses have been denied by a judge to bring their lawsuit waged against the U.S. Food and Drug Administration back to Texas.
The lawsuit, which was originally filed back in January 2018, was moved to Washington, D.C., where the larger lawsuit filed by several cigar trade associations against the FDA has been fought. Texas-based Judge Kimberly C. Priest Johnson heard oral arguments for the case back in June but transferred the case to Washington, D.C. before making a ruling. The plaintiffs–En Fuego Tobacco Shop, Cuba Libre Enterprises, and the Texas Cigar Merchants Associations–filed an emergency appeal in response, hoping to get the case sent back to Texas. Their appeal was rejected by district judge Amos L. Mazzant.
The cigar businesses argued that the Aug. 10, 2018 deadline which would have been the start of the warning label requirements made the transfer of the case problematic. Since the warning statement requirements have been put on hold now due to a recent injunction [read more here], that argument was not viewed as valid for this case. The fact that parts of the case have similarities to what's being argued by the larger industry lawsuit also justified the transfer.
The plaintiffs could appeal Mazzant's decision, though it's unclear what the group plans to do going forward.