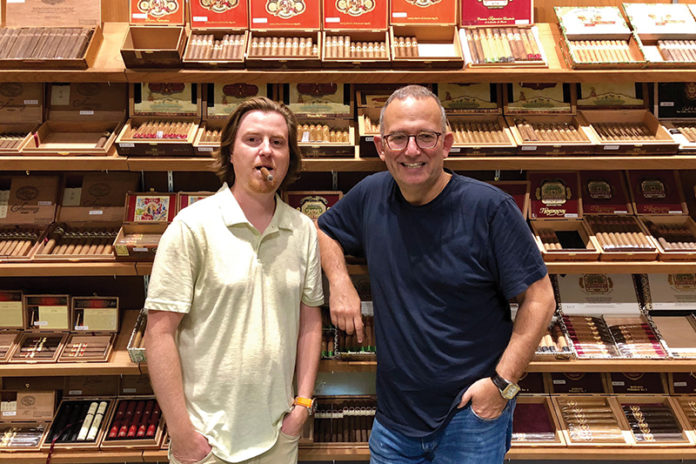 When Jason Samuelson's sister sent him over to meet Las Vegas entrepreneur Michael Frey, he had no idea he was about to embark on a career in cigar retail. Frey had recently returned to his hometown with the idea of capitalizing on the Cigar Boom that had swept the nation and led to cigar bars, lounges and shops popping up in major cities across the country—except Las Vegas.
Frey leveraged his connections in the hospitality industry, and, wielding a glossy issue of Cigar Aficionado, successfully pitched the concept of cigar shops in large casino hotels to executives. By the time Samuelson—young, new to Vegas and looking for a job—came through his door, Frey was working to secure a steady supply of cigars and sign store leases. Tobacco Business recently chatted with Samuelson and Frey about their experiences, as well as their insights on succeeding with cigar lounge and retail businesses.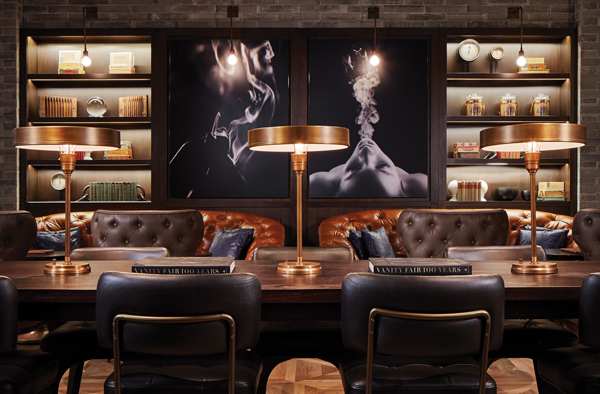 Tobacco Business: You mentioned that when you started out, none of the Las Vegas casinos had cigar shops. When and where did you launch your first shop?
Michael Frey: We opened our first store in 1996, and it was actually not in Las Vegas. Station Casinos, which is based out here, had opened a casino in Kansas City, Missouri. I knew the owners of the company, and they wanted a cigar store in the casino, so we ended up opening in there first. Then a few months later, we opened our first Las Vegas store at the Rio hotel. That was in February of 1997, followed that June by a store in another Station casino called Sunset Station, and then, in November, a small store called Coliseum Cigars inside Caesars Palace that was there for 19 years.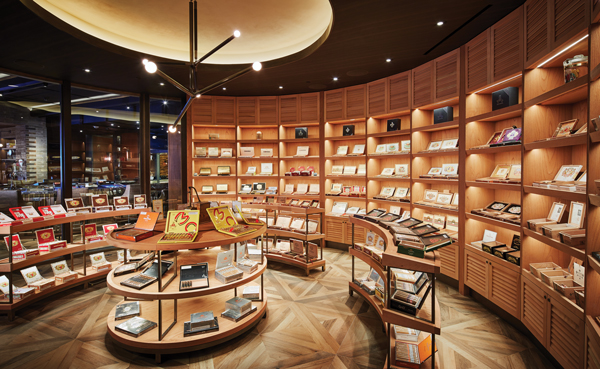 Now you have the Montecristo Lounge in Caesars Palace, which is a beautiful venue. Do you strive for a different look for each of your locations?
Frey: Montecristo was a collaborative effort with Caesars; we're partners with them. They had a vision for the space that I thought was a great vision, so I worked with them to help them realize it. We told their design team what the humidor needed to be and what we wanted to accomplish there, and together we came up with the right space.
Generally, once we settle on a location we decide on the design. In the earlier days, the stores I had were in thematic hotels, so we tried to come up with concepts that fit within that theme well. Now we just try to create spaces that are comfortable and visually stimulating to the customers.
For example, Casa Fuente inside the Forum Shops has more of a Cuban heritage theme; architecturally, it's a totally different vibe than Montecristo. And then we have our 2,300-square-foot Cigar Box store right behind Caesars, which is different than both of those—a giant New York loft-style but also with a great vibe. We had been in our previous location for nine years, and we looked at a lot of spaces before we moved. We liked this one because of its proximity to the Strip and because of the high ceiling, which helps with the smoke.