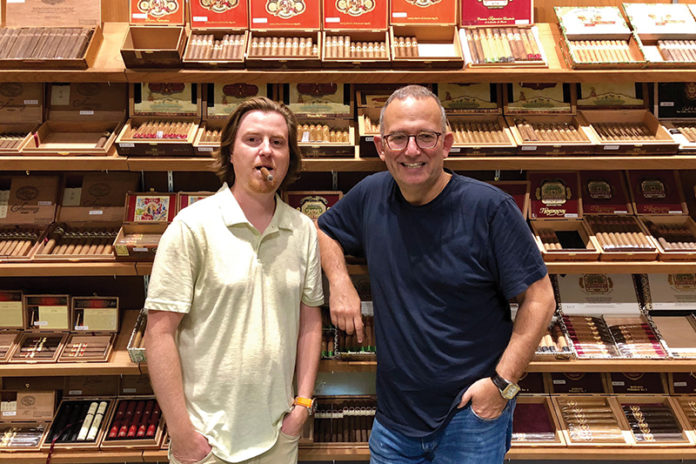 When Jason Samuelson's sister sent him over to meet Las Vegas entrepreneur Michael Frey, he had no idea he was about to embark on a career in cigar retail. Frey had recently returned to his hometown with the idea of capitalizing on the Cigar Boom that had swept the nation and led to cigar bars, lounges and shops popping up in major cities across the country—except Las Vegas.
Frey leveraged his connections in the hospitality industry, and, wielding a glossy issue of Cigar Aficionado, successfully pitched the concept of cigar shops in large casino hotels to executives. By the time Samuelson—young, new to Vegas and looking for a job—came through his door, Frey was working to secure a steady supply of cigars and sign store leases. Tobacco Business recently chatted with Samuelson and Frey about their experiences, as well as their insights on succeeding with cigar lounge and retail businesses.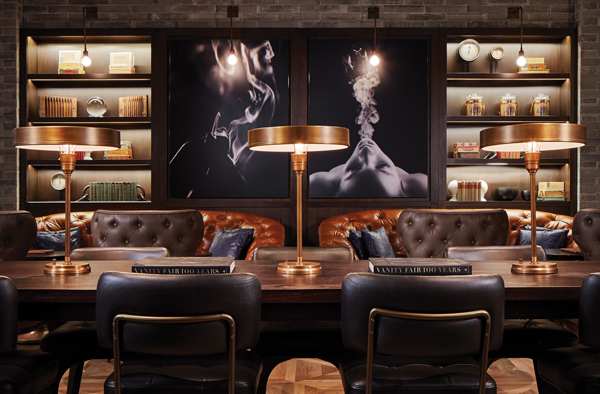 Tobacco Business: You mentioned that when you started out, none of the Las Vegas casinos had cigar shops. When and where did you launch your first shop?
Michael Frey: We opened our first store in 1996, and it was actually not in Las Vegas. Station Casinos, which is based out here, had opened a casino in Kansas City, Missouri. I knew the owners of the company, and they wanted a cigar store in the casino, so we ended up opening in there first. Then a few months later, we opened our first Las Vegas store at the Rio hotel. That was in February of 1997, followed that June by a store in another Station casino called Sunset Station, and then, in November, a small store called Coliseum Cigars inside Caesars Palace that was there for 19 years.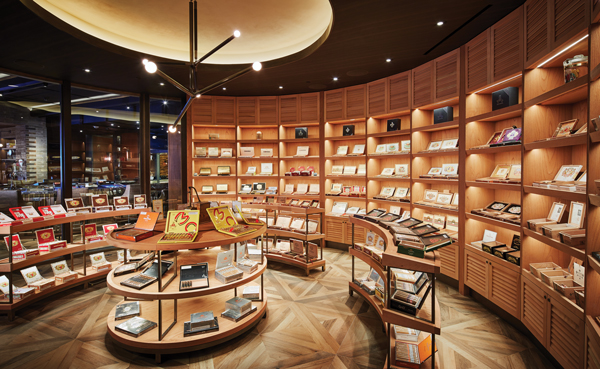 Now you have the Montecristo Lounge in Caesars Palace, which is a beautiful venue. Do you strive for a different look for each of your locations?
Frey: Montecristo was a collaborative effort with Caesars; we're partners with them. They had a vision for the space that I thought was a great vision, so I worked with them to help them realize it. We told their design team what the humidor needed to be and what we wanted to accomplish there, and together we came up with the right space.
Generally, once we settle on a location we decide on the design. In the earlier days, the stores I had were in thematic hotels, so we tried to come up with concepts that fit within that theme well. Now we just try to create spaces that are comfortable and visually stimulating to the customers.
For example, Casa Fuente inside the Forum Shops has more of a Cuban heritage theme; architecturally, it's a totally different vibe than Montecristo. And then we have our 2,300-square-foot Cigar Box store right behind Caesars, which is different than both of those—a giant New York loft-style but also with a great vibe. We had been in our previous location for nine years, and we looked at a lot of spaces before we moved. We liked this one because of its proximity to the Strip and because of the high ceiling, which helps with the smoke.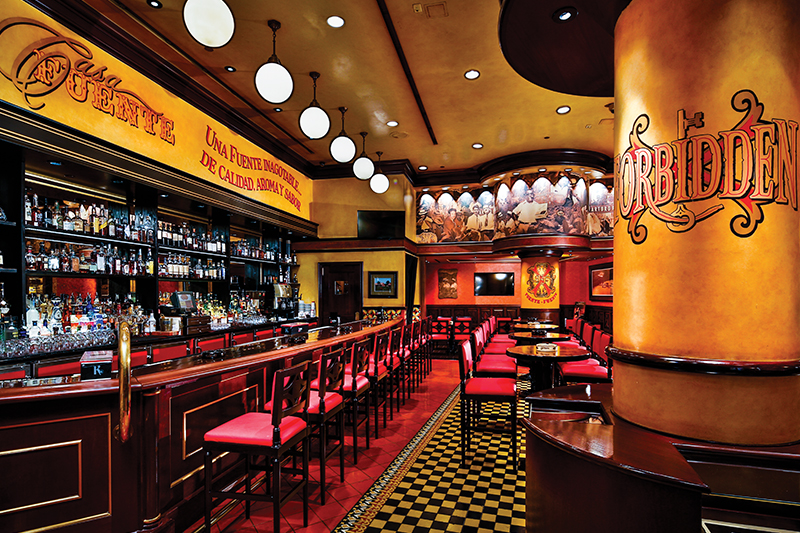 You pride yourselves on providing strong customer service. What does that mean in the context of your business?
Jason Samuelson: One thing I've learned is to never say "no"—always find a way to say "yes" to a customer. As long as it's not immoral or unethical, and nine times out of 10 you will be able to find a way to say "yes" to a customer, and that goes a long way. That's something I try to instill in everyone. Special requests, can you deliver this here, can you get me this? Instead of saying "no," find a way to say "yes." I think that is very important.
Also, I know it's a cliche, but treat people the way you want to be treated. We are in a service-oriented town, so most people understand that concept. And if you lead by example, and they see how you talk to customers, they learn pretty quickly that this is the way they have to operate.
Selection is paramount in cigar retail. How do you stay on top of preferences and make sure you have what customers are looking for?
Samuelson: I don't know that you could ever figure that out completely, but you need to make sure that you have cigars your staff likes and are behind. That really helps. You can't carry every cigar out there. But if you and your employees know your own product and try to carry a good variety, then when people come in and ask for one you don't know, you engage with the customer, ask what they like about that cigar and try to recommend something similar that you do carry. If you do that, anyone coming in looking to smoke a cigar will be able to find something that they will like to smoke in your store. It also helps to be aware of the ratings out there on social media and what is being promoted heavily, because those are the cigars people may be coming in looking for specifically.
What kind of advice would you give to someone getting into this business?
Frey: It all goes back to the core principle of providing the best service and having the best products. I'm in other businesses as well, but the cigar business is so special because people go to cigar lounges and stores to enjoy something they like. It's not like going to the dentist; it is a celebration of life, a timeout from life. It is just a pleasure to hang out with customers when you can, to talk to them and find a common ground. Those are the exciting things about the business.
I think the lounges are successful in malls and [the] Strip environment because Vegas is hustle-bustle 24/7, so having time stand still while you enjoy a cigar for 45 minutes to an hour is always a good thing in one of the craziest towns in the country. We try to perpetuate that. We always tell people we turned our vice into a vocation.
This story first appeared in the July/August 2018 issue of Tobacco Businessmagazine. Members of the tobacco industry are eligible for a complimentary subscription to our magazine. Click here for details.
– Story Jennifer Gelfand, editor-in-chief of Tobacco Business Magazine