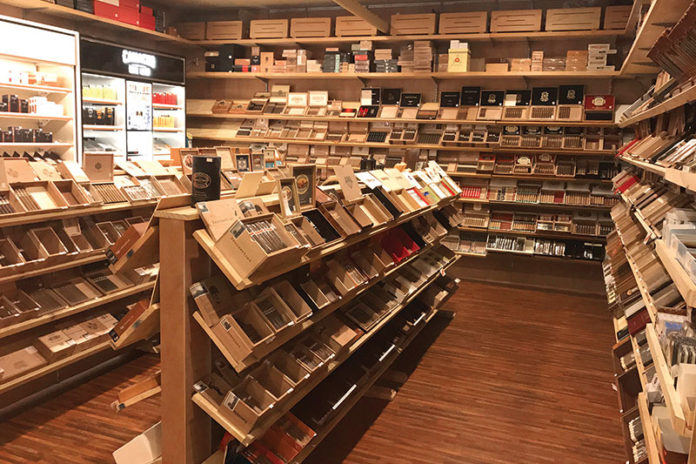 Rick Baker, president of Tobacco Grove, makes no excuses for his store's niche focus. "We specialize in premium cigars, traditional pipe tobacco and cigar accessories," he says. "We don't have cigarettes; we don't have chew or any other tobacco products."
Tobacco Grove is all about a quality smoking experience—and it always has been. Since the store opened in 1996, everything but that—the name, the location, the day-to-day management—has changed, says Baker, a longtime cigar enthusiast who joined the company after college and now manages it for owners Jeff Haugen and Joel Rogers. Three years ago, when the Maple Grove, Minnesota-based store moved into a larger location and was remodeled, the company "tried to make a conscious effort not to be like every other cigar shop out there," Baker explains. "We wanted to stand out by being more spacious, having better ventilation and avoiding plastering the walls with posters, pictures and signs. We wanted a cleaner look, a 'streets of Havana' look, so we created a retail area and separate areas where guys could hang out and watch television."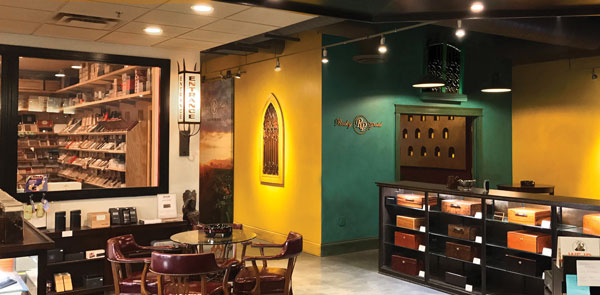 The Lounge Advantage
Located in a strip mall, the 3,000-square-foot store has a spacious interior, including a front lounge featuring bar-type seating and tables, as well as merchandise displays on both sides. Three additional separate cigar lounges offer plenty of places to sit and enjoy a cigar, congregate with friends or watch television.
"It's a nice mix," says Baker. "From the front, down the hall to your left, is a giant walk-in humidor with a Davidoff Camacho display. We have huge glass windows in front that give the customers easy visibility, as well as ambient natural light. On the right side, we have a Rocky Patel lounge with tables and candles and chandeliers overhead. Then the final room is a Crux lounge, where there's a nice big table where you can work, play cards or sit by the fireplace and watch television."
Tobacco Grove offers a nice mix of pipes and pipe tobaccos, as well as accessories, but cigars make up the bulk of the store's assortment: 85 percent. These cigars are housed in a 420-square-foot walk-in humidor showcasing brands ranging from boutique names like Tatuaje and Illusione to high-profile favorites like Perdomo, Davidoff and Padron. All are selling well right now, says Baker. "I wasn't around in the '90s when things were going crazy, but I definitely feel like we're in a mini boom right now. For a while it was all about boutiques, boutiques, boutiques, but now we're seeing a bit of a rebound back toward big name brands so that sales have been pretty strong for both sides."
Success with Service
With such a broad assortment, a service approach that engages customers without overwhelming them is key. "Our philosophy here is that we sell from the humidor, so our job is to greet the customer, find out what they need, and in that process introduce them to things they haven't tried yet—not wait behind the counter," says Baker.