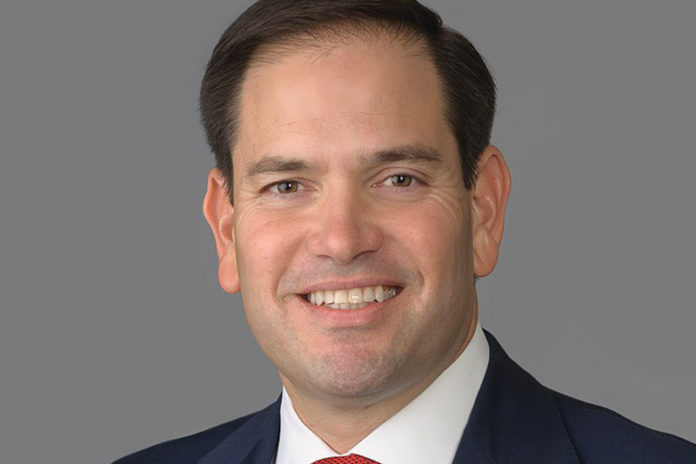 Sen. Marco Rubio has reintroduce Senate Bill 9, which pushes for the premium cigar exemption from regulation by the U.S. Food and Drug Administration (FDA).
Senate Bill 9, also known as the Traditional Cigar Manufacturing and Small Business Jobs Preservation Act of 2019, sets out to amend the Federal Food, Drug and Cosmetic Act to clarify the FDA's jurisdiction over certain tobacco products, and to protect jobs and small businesses involved in the sale, manufacturing and distribution of traditional and premium cigars. Looking at the bill's details, this legislation seeks to exempt larger cigars from regulation. It also goes so far as to define large and premium cigars as those that are rolled tobacco wrapped in 100-percent leaf tobacco, bunched with 100-percent tobacco filler, and contains no filler, tip or non-tobacco mouthpiece, weighs at least 6 pounds per 1,000 count. Defining premium cigars has been on the FDA's agenda for some time and the aim of one of its Advanced Notices of Proposed Rulemaking (ANPRM) issued in 2018 [read more here].
Rubio, a senator for the state of Florida, represents a state that has a heavy presence of tobacco businesses. There are many cigar manufacturers operating throughout the state, including some of the premium cigar industry's leading companies like Davidoff, Altadis U.S.A., Drew Estate, and J.C. Newman Cigar Company. Florida is also home to a large tobacco-growing operation run by Jeff Borysiewicz. The FDA's Deeming Rules have become a costly expense to many tobacco businesses, particularly in the cigar category, who must now pay higher user fees and must dedicate more resources to remaining in compliance. In order to introduce new tobacco products to the market, businesses must also have approval from the FDA which has slowed innovation and changed how many companies market themselves and remain competitive. With Senate Bill 9, Rubio hopes to protect Florida's workers' paychecks by exempting large and premium cigars from what he calls "excessive and overly burdensome U.S. Food and Drug Administration (FDA) regulations and fees." Senators Rubio and Bill Nelson have introduced this legislation every Congress since 2011.
Read details of Senate Bill 9 by clicking here. For all the latest legislation and FDA news impacting the tobacco industry, click here.