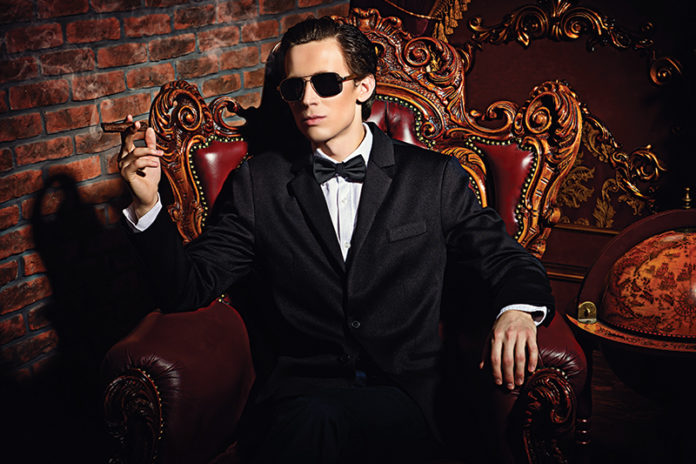 Good PR is crucial to the success of any business, but especially for those with products that are heavily regulated or face societal judgment and stigma, like those in the tobacco or vape industries. As you work hard to get your products onto the market and into the hands of eager consumers, you'll find that typical advertising and marketing sometimes falls short of desired results. That's where you may need the help of a professional public relations company.
Tobacco businesses are in a different position than many other product categories. Due to the deeming regulations imposed by the U.S. Food and Drug Administration (FDA), it's now much more difficult to release new products. Companies are forced to find new ways to promote their products and tell the story of their brands and the people behind it to customers but with so many media platforms and outlets, even this can be a challenge. This is where professional public relations (PR) should have a vital role in any tobacco company's marketing and sales plan today. While you may feel your story's been told time and again and there's nothing worth promoting with a lack of new releases, a PR professional can help you find new ways to position and promote your product, company personnel, its events and overall brand. If you think there's nothing left to promote or spin, think again.
We've called on three PR professionals to tell you about the value of good PR and what to look for while choosing a PR company or individual to work with you and your brands.
WHY HIRE A PROFESSIONAL
Several of the most popular premium cigar brands have enlisted the help of professional PR agencies in the past. One agency that's had much success in helping tobacco companies build brand awareness and good PR has been Creativas Group Public Relations, Branding and Events which has worked with many companies including A.J. Fernandez Cigars, Miami Cigar & Co., Torano Family Cigar, and Casa de Montecristo by Prime Cigar in Miami. Currently, Creativas works closely with Villiger Cigars North America. According to Gabriel Piñeres, the Principal at Creativas, many companies benefit from hiring outside help with their PR simply because they often times may not have the time or resources necessary to properly devote to this valuable area of their business.
"A lot of companies in the industry are family owned or boutique sized. Hence, their focus is on manufacturing and sales. Working with a well-matched PR firm will maintain the company's brand messaging and relevance. Our role is to keep open dialogue with media, bloggers, and ultimately the consumer," says Piñeres.
Good public public relations can have big payoffs, especially for tobacco and vape companies. From helping to increase brand recognition to making you competitive in a niche or crowded market, good PR can often times give your brand credibility and increase your overall ROI in your marketing efforts. Some companies often think someone with a marketing background is sufficient enough but seeking out a company or individual specifically trained in public relations can give your company and its brands a much needed boost and advantage.
Christine Martinez de Castro, whose CMC PR company works with Gurkha Cigars, says working with Gurkha has allowed her company to help them move beyond just being viewed as a cigar company but also as a luxury and lifestyle brand. "Hiring a PR company has allowed Gurkha to expand its reach to other target markets and demographics beyond the cigar aficionado. They are able to target cigar lovers who may not be immersed in the cigar world but enjoy an occasional cigar for a night out with friends, to mark a special occasion. While these cigar smokers may have limited knowledge of cigars, they learn about Gurkha not just from trade but also mainstream outlets bringing the brand into a great consciousness."
The biggest benefit from working with a professional company is often times their ability to get you and your brands exposure in no markets. "The biggest takeaway from working with PR professionals is the opportunity to creatively educate other cross sectors outside of the tobacco sector of your product," says Tayo Otiti, the Director of Hospitality and Lifestyle Division at TARA, Ink. in Miami, FL. "Presenting your product to, for example, fashion and spirits writers who would otherwise not consider featuring your product can get your products highlighted and shared with the public."
STAYING RELEVANT
Martinez de Castro adds that trend stories have a great value as they keep your company and its products relevant. A PR professional can often times help you tell your story and portray your products in a different way, helping them to fit into different parts of a publication or on different lifestyle blogs. "The idea is you first have to familiarize yourself with the outlet and see how you can find a unique story idea that would be a natural and interesting fit," she says.
With the last quarter of the year packed with different holidays and events, Otiti also recommends you create a buzz around your company by finding seasonal and situational angles for your brands. "Depending on the time of year, your products can be pitched as a 'must have' for the season," he says.
FINDING A PR COMPANY THAT FITS YOUR BRAND
There are different ways you can find a professional PR agency that will work best with your company, its corporate culture, and its brands. The PR Newswire (prnewswire.com) is a leading distributor of press releases that was created back in 1954 that now allows companies to send press releases to news organizations easily. Otiti recommends searching through PR Newswire to see what agencies work with what brands and to seek out leading PR companies within different fields.
Also, don't underestimate the power of referrals. Ask around within your industry and in others that may relate to tobacco and vape products including spirits, lifestyle and leisure to see what PR agencies and individuals are working with other leading brands. "You should look for an agency that challenges what you are already doing so that you can be presented with different ideas and achieve different results," says Martinez de Castro.
You should also find a PR agencies that's up to date on current trends and markets and is skilled at navigating the changing digital space. Piñeres urges anyone working with a PR professional that PR isn't magic. "Even the best PR firm is only as good as the information they receive from the client to properly strategize, and craft efforts," he says. In order to get the most out of your PR efforts you should keep an open dialogue with the PR firm you're working with. Just as you would with any department within your own company, schedule weekly meetings to keep your PR person up to date with the latest news within your company and its products.
For more marketing and business tips for tobacco businesses, be sure to bookmark tobaccobusiness.com and follow us on Facebook and Twitter @tobaccobizonline.
– Story by Antoine Reid, an editor and digital content director for Tobacco Business Magazine. You can follow him on Instagram @editor.reid