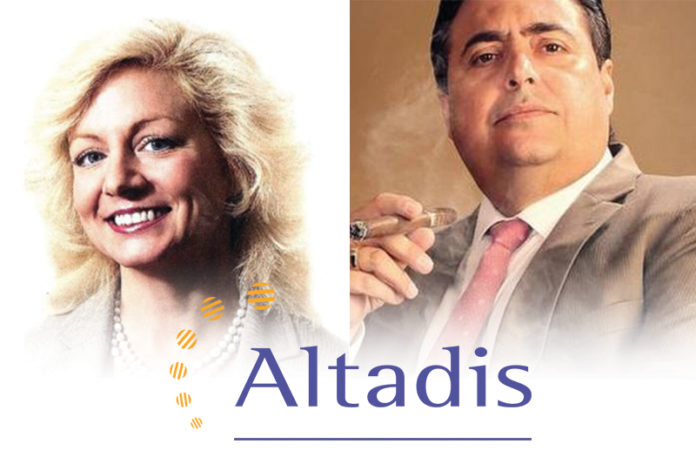 Cigar Aficionado has revealed that Janelle Rosenfeld, vice president of marketing at Altadis U.S.A., has left the company. Rosenfeld, a respected cigar industry figure and veteran, leaves the company after nearly 22 years of working at Altadis U.S.A. Rosenfeld revealed to Cigar Aficionado that she will be moving on to "pursue other passions" and closed out her statement with saying, "My heart will always be closely intertwined with the premium cigar industry."
Rob Norris, president of Altadis U.S.A., offered the following statement to Cigar Aficionado on Rosenfeld's departure: "On behalf of everyone at Altadis U.S.A., I would like to thank Janelle for her incredible contribution to the business. She has been the driving force behind many ground-breaking initiatives within the company and the industry. The next phase of her career will no doubt be just as exciting."
In an additional statement to Halfweel revealed that Rosenfeld would be involved in the health and fitness industry following her departure from Altadis U.S.A. and that she will be moving to California with her family in the spring of 2018. There are currently no plans to name a replacement for her though Norris stated that the marketing structure of Altadis U.S.A. will look different going forward, taking into account the changing needs of the tobacco industry and market.
Another personnel change impacting business at Altadis U.S.A. is that of Rafael Nodal, who came on board with Altadis U.S.A. earlier in the year after the company began distributing his brand, Boutique Blends. Nodal is now taking on a broader role at Tabacalera USA as its new head of product capability. He will now oversee all of Tabacalera USA's premium cigar portfolio, including those of Boutique Blends and Altadis U.S.A.
In a press release, Tabacalera USA stated that Nodal "will work with our our manufacturing partners to review the Tabacalera USA portfolio and identify opportunities for cigar innovation within the current regulatory landscape, taking into account the market needs for each of our premium cigar businesses. He will also coordinate with the companies factories to ensure consistency in manufacturing processes and cigar blends." He will be reporting to Javier Estades, the head of Tabacalera USA.
For all the latest news on Altadis U.S.A., visit altadisusa.com.