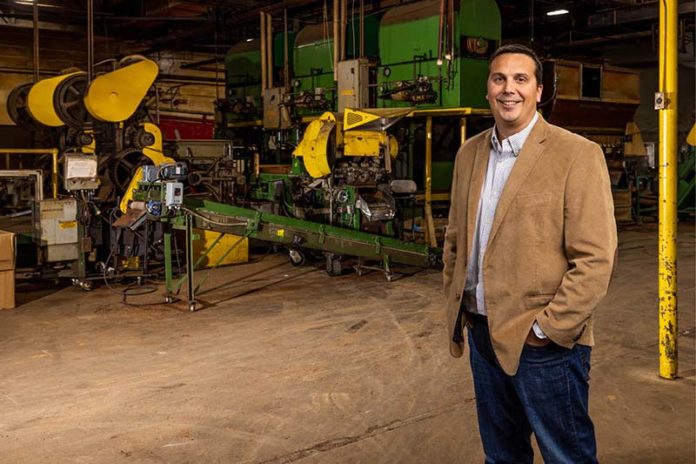 As time changes, so do businesses. It's rare to find a business that can say it has been around for over 100 years. It's even rarer to find a tobacco business with that sort of history and track record. Sutliff Tobacco Company is one of the rare exceptions. Founded by H.W. Sutliff in San Francisco, California, in 1849, Sutliff's company began as a tobacco retailer and is now celebrating 173 years of business. Pipe tobacco was in high demand at that time, which led Sutliff Tobacco Company to begin to manufacture its own blends to sell. By the time San Francisco's historic earthquake rattled the city in 1906, Sutliff Tobacco Company was not just established; it was known for its high-quality premium pipe tobacco products.
By the 1930s, the company and its products, including its wildly popular Mixture 79 blend, had expanded far beyond the confines of the city and were being distributed throughout the region. There was a challenge faced by Sutliff Tobacco Company as it continued to grow: The tobacco used in its products was being shipped in from the opposite coast of the country, which racked up costs and put the actual raw materials at risk during their long journey to San Francisco. Sutliff Tobacco Company made the move to Richmond, Virginia, in 1953 in an effort to put it closer to the tobacco it needed for its products and also to increase its overall profit potential.
In 1969, Gordon Sutliff, who was the fourth generation to own the family's company, sold the business to Consolidated Cigar Corporation. This decision proved to be a profitable one for Sutliff Tobacco Company, which experienced great growth during this chapter of the company's history. In addition to making its own proprietary pipe tobacco blends, Sutliff began making private label blends for customers. It also adapted with the times and changes in its customers' smoking preferences. It increased the production of its Cavendish blends after noting that American pipe smokers preferred heavily aromatic pipe tobaccos. Sutliff Tobacco Company also used acquisitions to help it become the go-to source of both bulk tobacco and value-priced blends.
In 2000, Sutliff Tobacco Company became part of Altadis U.S.A. after Consolidated Cigar Corporation merged with Altadis. While the name of the company changed during this time to Altadis Pipe Tobacco Division, the passion for pipe tobacco and dedication to the premium tobacco category continue to drive the company that once was known as Sutliff. In 2013, Altadis made the decision to divest itself from pipe tobacco, and the entire division was acquired by Denmark-based Mac Baren Tobacco Company. As a family-owned tobacco company that was also built on a love for pipe tobacco, the Sutliff name was restored to the new acquisition as a way to restore its ties to America's long fascination with and love of pipe tobacco.
Knowing Sutliff's history is key to understanding its business today. Pipe tobacco has been at the heart of Sutliff Tobacco Company since its early days but so has evolution. Today, Sutliff Tobacco Company is many things. It's a pipe tobacco manufacturer, it's an online retailer (as the owner of tobaccopipes.com), and it's also a distributor of premium cigars. Much like its early founders, current CEO and president Jeremy McKenna is keeping an eye on trends that the company can capitalize on and opportunities for growth that will extend Sutliff Tobacco Company's long reign as one of America's most resilient and adaptable tobacco businesses.
Finding His Way
Jeremy McKenna's career move into the tobacco industry was not planned. McKenna proudly served in the U.S. Army Reserve and active duty (with a deployment in 2005) as both enlisted and as an officer, retiring on December 31, 2020, as a Medical Service Corps officer in the rank of major. Before joining Sutliff in 2015, McKenna had spent a decade as the controller and human resources manager for an overhead crane manufacturer. From there, he worked as a plant controller for a publicly traded aluminum extrusion manufacturer. Later, he worked for a large corporation that made parts for freight railroad cars, a job that he says he was relatively happy at. Still, part of him wanted to make another career move that would have him working with a smaller business.
"I enjoyed working for a family-run small business where when you make changes there's not this corporate hierarchy to deal with and you can see the change when you walk the manufacturing floor," he says. "You can really touch and feel what you're manufacturing and make changes that are relevant."
There were plenty of recruiters in the Richmond area seeking out job candidates like McKenna. One reached out to him with an opportunity at a small business in the city named Sutliff Tobacco Company. At first, McKenna turned down the opportunity.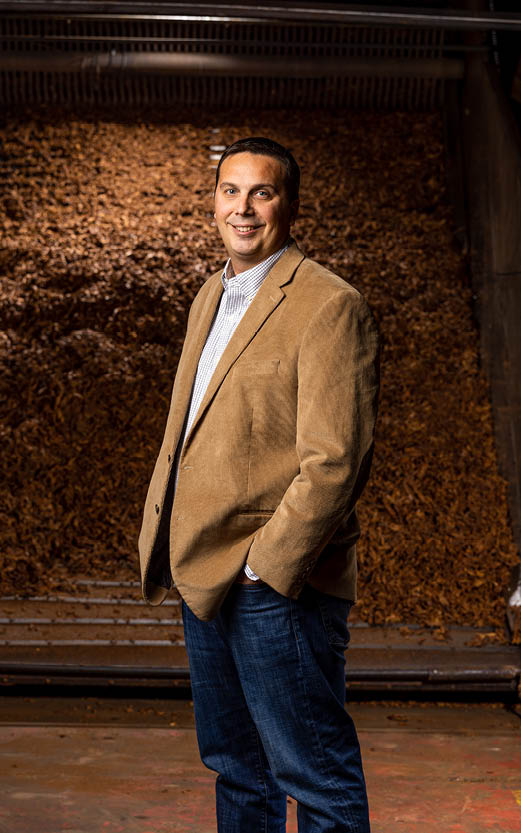 "I said, 'No, I'm happy where I'm at. I haven't been here that long. I'm not a job hopper. I was at my first job for 10 years, my next one for almost five. I'm here, it's a good role; I think I'll stick it out.' The guy called me back and said, 'No, they really want to meet with you and see exactly what you want. It's family-owned.' I said, 'OK, fine. I'll take the interview.' So I went in for an interview for the CFO [chief financial officer] role and met with my predecessor, Phill Green. We hit it off immediately. He liked what I had to offer! He told me how the tobacco industry was a fun industry. He basically made me an offer that afternoon, and I took it and trusted him that the tobacco industry was fun, and it has been."
The transition from different types of manufacturing to the tobacco industry was full of learning curves and a few surprises. From a manufacturing standpoint, McKenna found out quickly there was always something to learn. Coming from a manufacturing background, McKenna went to work on understanding how and why Sutliff Tobacco Company made its products and looked for ways to make the process more efficient. It took him a couple of months to get up to speed on Sutliff's manufacturing practice and its business.
As time went on, the one thing that continued to surprise McKenna was the fact that competitors within the tobacco industry were friendly with one another. At trade shows, he saw how it was the norm to interact with professionals from other companies. These conversations were not just about business—they were about life, family and also other industry-related topics. Everyone came together and seemed united by a common goal: to promote the premium side of the tobacco industry. This was something new and different to McKenna, who was accustomed to keeping competitors at a distance at all times. As Green had told him during his interview, it was all part of what made working in the tobacco industry fun.
When he first joined Sutliff, McKenna was the company's CFO. He was also hired with the understanding that his role would change as Green never intended to stay on permanently. Green was brought on by Mac Baren Tobacco Company, Sutliff's parent company, in early 2015, before McKenna was recruited. Green needed a strong accounting person to help him get Sutliff Tobacco Company back on track. McKenna speculates that when recruiting for the CFO role, Green was also hoping to find his eventual replacement. In the years that followed, Green began to transition himself out of Sutliff Tobacco Company. He vacated the position of president, and McKenna stepped in. Green also began working more remotely, splitting his time between England and the United States. This left McKenna in charge of Sutliff's daily operations and gradually increased his responsibilities.
Relationship Building
Today, McKenna serves as Sutliff Tobacco Company's president and CEO. He also maintains his CFO role, which keeps him busy at the end of each month when he has to work on closing the books for the month in addition to completing his executive report for Sutliff's parent company in Denmark. When he's not working on these complex and important reports, McKenna's focus is on coming up with a strategy to help Sutliff remain competitive and for it to grow.