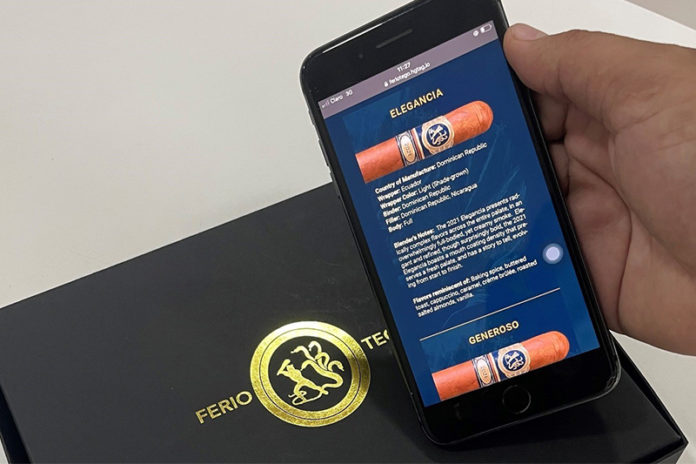 Packaging is very important. Packaging protects products, communicates a brand's values, helps products stand out on shelves, and now, thanks to HumidifGroup, it will be able to boost consumer engagement and sales by creating valuable digital selling environments within humidors across the world.
HumidifGroup has spent more than 30 years becoming a leader in design and packaging solutions for tobacco manufacturers. Its extensive knowledge of the industry has led it to identify a very common issue faced by many manufacturers: There's often not enough direct communication between a brand and the final consumer. If brands had more interaction with their consumers, they would better know their needs and opinions and could offer a stronger message to them in a more timely and effective way. This would give consumers more access to the brand and create a more personalized relationship with the brands and their manufacturers. Another issue HumidifGroup has identified as it relates to packaging is the growing number of counterfeit products filling the marketplace.
"Our company is very proud to be able to say that it works with the main tobacco brands in the world," explains Pierre Jebian, director of HumidifGroup USA. "These, like all luxury brands, are not exempt from copies and fakes. For this reason, we saw the need to include an authentication system in our packaging that allows the consumer to confirm the authenticity of the product, protecting the brand and its consumers against the growing market of counterfeits and instilling confidence in the authenticity of the products and the point of sale where they are marketed."
To solve these common packaging-related issues, HumidifGroup has introduced what it calls Smart Packaging, a new form of packaging that uses near-field communication (NFC) technology that offers benefits to both brands and their consumers. An NFC chip will be embedded within a cigar box or cigar accessory. With a simple tap of a smartphone, not only will consumers be able to authenticate the products they are buying, but they can become immersed within the brands through a host of interactive features, including artificial/virtual reality, pairing notes and reordering information, among many other features.