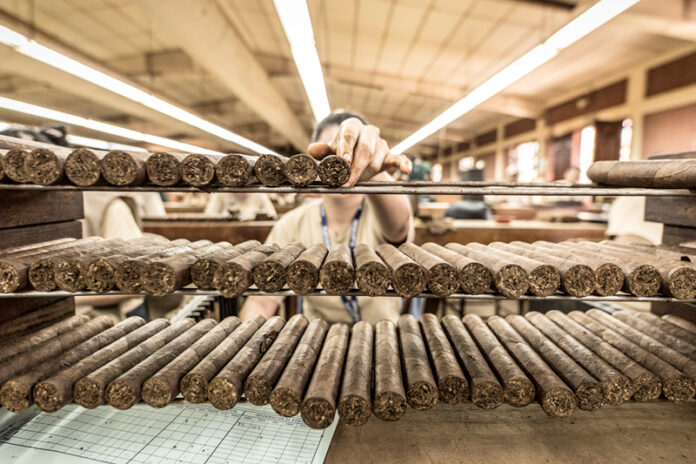 Scandinavian Tobacco Group (STG) has released its third quarter report for 2022, revealing negative 1 percent organic net sales but an otherwise "stable" business overall.
Despite the slight drop in organic net sales, STG stated that its third quarter results are "in-line with the company's performance expectations for the full year." For STG, the third quarter saw a return to the pre-pandemic market mix, indicating that the increase in sales and unexpected cigar boom that resulted from lockdowns and the pandemic overall seems to have come to an end. Also, increasing inflation across STG's entire value chain and continued promotional pressure in its online business is having a negative impact on STG's EBITDA-margin.
"The plan to improve productivity in the supply chain is being executed, however, with high complexity in our portfolio we expect part of the issues to persist into 2023," STG shared.
Here is a statement from STG's CEO Niels Frederiksen on his company's third quarter results:
"In the current environment I'm pleased with our performance for the third quarter, delivering solid cash flows and positive EPS growth, which is in-line with our financial expectations for the full year of 2022. We are driving productivity improvements in the supply chain, an issue we have faced in recent quarters which continues to be our most important short-term priority.
"While the supply chain issue and the current economic backdrop continue to be challenging, we are encouraged by the progress we are making on our Rolling Towards 2025 Strategy. Our new super store in San Antonio is off to a very strong start, and our Growth Incubator completed its second product launch in the third quarter, with early but encouraging results. As the unprecedented inflationary dynamics continue to play out, we will use the offsetting actions at our disposal to manage in the short-term and are confident in our ability to deliver on our long-term strategy and value aspirations for our shareholders."