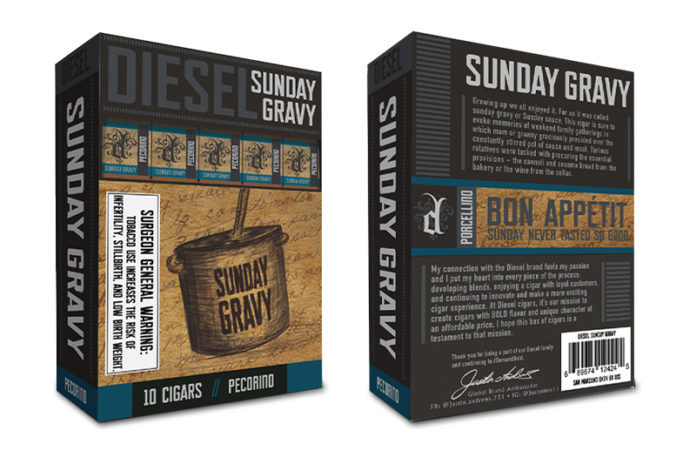 Diesel is releasing its second Sunday Gravy expression, Pecorino. This three-country blend takes its name from a rich and flavorful Italian cheese that is often substituted for a more expensive variety. Much like the first Diesel Sunday Gravy release, Pecorino offers cigar enthusiasts a satisfying cigar smoking experience at an affordable price.
Pecorino was blended by AJ Fernandez in collaboration with brand manager Justin Andrews at Tabacalera AJ Fernandez in Esteli, Nicaragua.
"AJ and I had a lot of fun blending Diesel Sunday Gravy Pecorino. And as often happens over Sunday sauce, we brought our opinions to the table. 'Pecorino' represents what he and I both believe is the best of our palates: AJ's nod to a bold smoke is there on the Nicaraguan ligero filler and my style is represented through the complexity and balance of the Mexican San Andres wrapper. This is the perfect cigar to enjoy, share or gift this holiday season and the size makes Pecorino the perfect smoke for any occasion," commented Andrews in a press release.