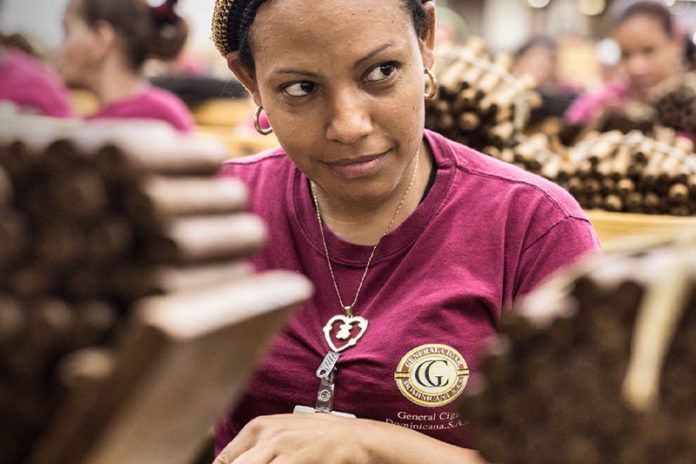 Business is good for Scandinavian Tobacco Group (STG), the parent company of General Cigar Company, Forged Cigar Company, Cigars International, Agio Cigars, and Thompson Cigars. The tobacco giant released its full 2021 financial report where it was revealed the company had DKK 8.23 billion ($1.21 billion) in net sales that represents a 4.5 percent increase in organic growth and an 18.4 percent organic growth in earnings before interest, taxes, depreciation and amortization (EBITDA). Free cash flow before acquisitions was DKK 1.39 and the ordinary dividend was up by 15 percent, at DKK 7.50 per share.
The company attributed its record year to three areas of its business: expansion of its footprint in the U.S., growth through mergers and acquisitions, and the simplification of its business. In the past year, the company launched Forged Cigar Company in a move to strengthen its brands and portfolio and to better support its retail partners. With the U.S. being a major market for premium handmade cigars, STG revealed that its opening an additional 6-8 cigar super stores under the Cigars International brand in the coming 2-3 years, effectively doubling its U.S. presence.
The company also completed its fifth acquisition since 2016 with a majority stake in Moderno Opificio del Sigaro Italiano, MOSI – an Italian cigar company with a small exclusive offering of traditional Italian machine-made cigars that are sold under the brand name Ambasciator Italico [read more here]. This acquisition, much like the acquisition of Royal Agio [read more here], will aid in making STG a leader in the machine-rolled cigar category in Europe. Also overseas, the company simplified its production and logistics footprint with the closure of two manufacturing facilities located in Eersel and Duizel, the Netherlands. The company also plans to consolidate its U.S. logistics. STG made changes to its route-to-market approach with the closure of sales offices in several heavily-regulated tobacco markets including Australia and New Zealand. Last year, the company also integrated much of its Canadian operations into its U.S. operations.
A major part of the company's growth strategy is its Rolling Toward 2025 plan, which the company updated in 2020. This revised strategy is based on what the company determines to be five must-win battles or areas where the company needs to succeed in order for it to improve its products, processes and consumer experiences. These must-win battles include: growing the company's handmade cigar business; driving sustainable profit growth in machine-rolled cigars; integrating new mergers and acquisitions; simplifying everything the company does; and embracing a performance culture. These all connect to the company's vision of becoming "the undisputed, global leader in cigars."
In its report, STG released the following statement about its 2021 performance: "Since the outbreak of the COVID-19 pandemic, demand for handmade cigars in the U.S. – our biggest and most important market – has been extraordinarily strong. At the same time, tobacco consumption across other markets and categories has proven resilient. As a consequence, we raised our guidance for the year twice and delivered particularly strong results with 18.4 percent organic EBITDA growth, free cash flow before acquisitions of DKK 1,393 million, strong improvement of ROIC to 14.5% and increase in the adjusted earnings per share to DKK 14.8.