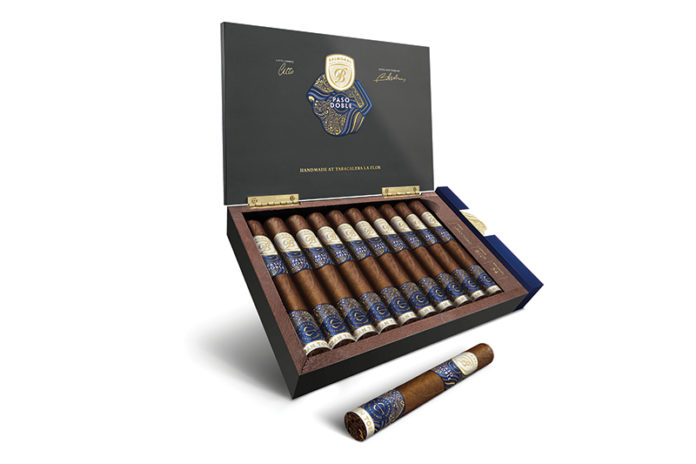 Royal Agio Cigars USA has announced that it has begun shipping the Balmoral Serie Signaturas Paso Doble. This is the second cigar blend released under the collaboration-based Balmoral Serie Signaturas platform, which debuted in 2018 with the release of the Balmoral Series Signaturas Dueto.
Paso Doble is a collaboration between Boris Wintermans, 4th generation CEO for Royal Agio Cigars, and Litto Gomez, founder of La Flor Dominicanca. The cigar features an Ecuador Habano wrapper and features the signatures dark, full-bodied style Gomez is known for and the balanced complexity of Wintermans's Balmoral cigar line.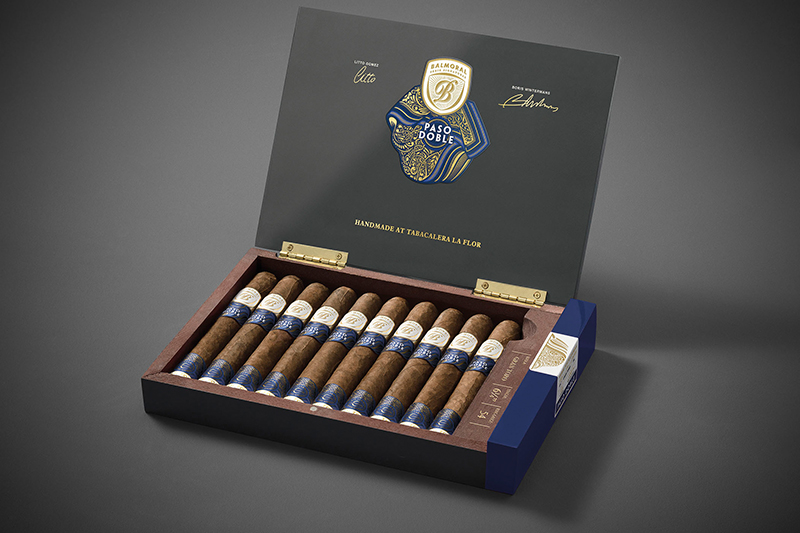 "I have a tremendous amount of respect for Litto's work and the fact that, like me, he is obsessively passionate about pushing the boundaries of what can be discovered in premium cigar blending," commented Wintermans. "For this special collaboration project, we placed all of our respective, coveted tobaccos on the table and went to work exploring a wide range of unique and exciting blending possibilities, never really knowing the final outcome. I am proud to say that, in the end, we turned a blank cigar canvas into a one-of-a-kind, inspiring discovery in cigar blending for cigar lovers everywhere to enjoy."
Gomez added: "The process behind Paso Doble has been an absolute pleasure, from concept, to design, to blending, Boris and his team have been phenomenal throughout and the result is a very special cigar that smokes just as beautifully as it looks!"
Paso Doble will be presented in 10-count boxes and available in three vitals: Robusto (5 3/4 x 50), Gran Toro (6 1/4 x 54), and Brindis (Figurado).
For all the latest news from Balmoral Cigars, visit balmorlacigars.com.